As we enter a new year, we will enter a new phase in traffic law changes, and a new strategy with the aim of reducing road fatalities on the 'road to zero'.
The DGT is already working, on behalf of the Ministry of Interior, on the new Road Safety Strategy 2021-2030 which aims to half the number of deaths and serious injuries. Sadly, as advice often goes unheeded, legislation is needed to force drivers to comply with safer practices.
Points System
Since it was introduced, the points system has been credited with being responsible for saving countless lives, but it is now due an update. The main developments will involve harsher penalties for mobile phone use.
Driver Training
The general rules for drivers will see updates in the training regime. Primarily, there will be a mandatory 8 hours of theoretical classes of hazard awareness and sensitisation in road safety, focusing on values, principles, attitudes and safe behaviours behind the wheel, since attitudes in bad practices are self-evident.
Motorcycles
Motorcyclists will also see changes to their training courses, not only for those starting out on two wheels, but also for riders who are already qualified. Some courses will be aimed at riders who have committed infractions, but others will enable bikers to obtain bonus penalty points for completing the courses. The objective of the latter is to train those holders of a valid licence and encourage adopting good practices in driving and equipment, thus reducing serious incidents.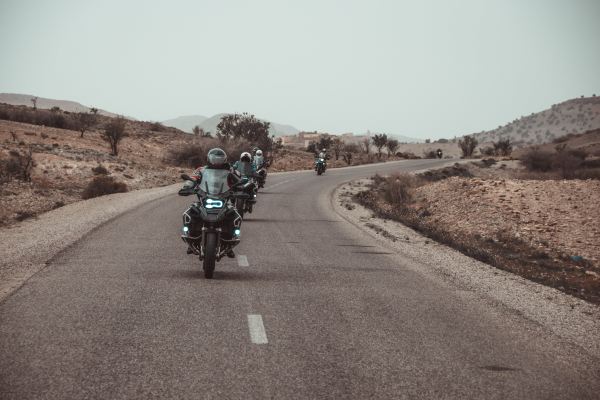 Speed
The maximum permitted speed limit in towns and cities will be reduced on the majority of roads. There will be a maximum limit of 30 kilometres per hour on single-lane roads, with the aim of ​​protecting the vulnerable (included in the Royal Decree on urban traffic measures).
Personal Mobility Vehicles
The legislation controlling personal mobility vehicles, such as electric scooters, is going through the final stages. Guidelines have already been introduced to control these vehicles, but the legislation will make it easier for everyone to understand the restrictions based on speed and power and were they can and cannot be used.
Warning Triangles
The first strategy will be created which will pave the way for the replacement of warning triangles in January 2024. This plan will be for vehicles to carry additional warning lights which can be used in an emergency, rather than the triangles. These lights can be used now in conjunction with the hazard lights and triangles, but the legislation will see them ultimately replacing warning triangles.
It is worth noting that these plans will all have to go through the consultation phase before implementation, and so there may be changes once they are at the final stages, but of course we will keep you updated as they are implemented.