We welcomed a new President, Pearl Houghton as well as new and returning Committee members this week at Quesadas AGM on Saturday 6th April.
Meanwhile, four of our members played in the Les McCracken Memorial competition at Emerald Isle. The hosts put up a very strong and competitive field of players but the QBC team fought hard and won the Visitors Trophy, beating the other 6 visiting teams. A fantastic result by Jim Donnelly, Steve Hibberd, Dee Stephenson and John Stephenson – well done and congratulations!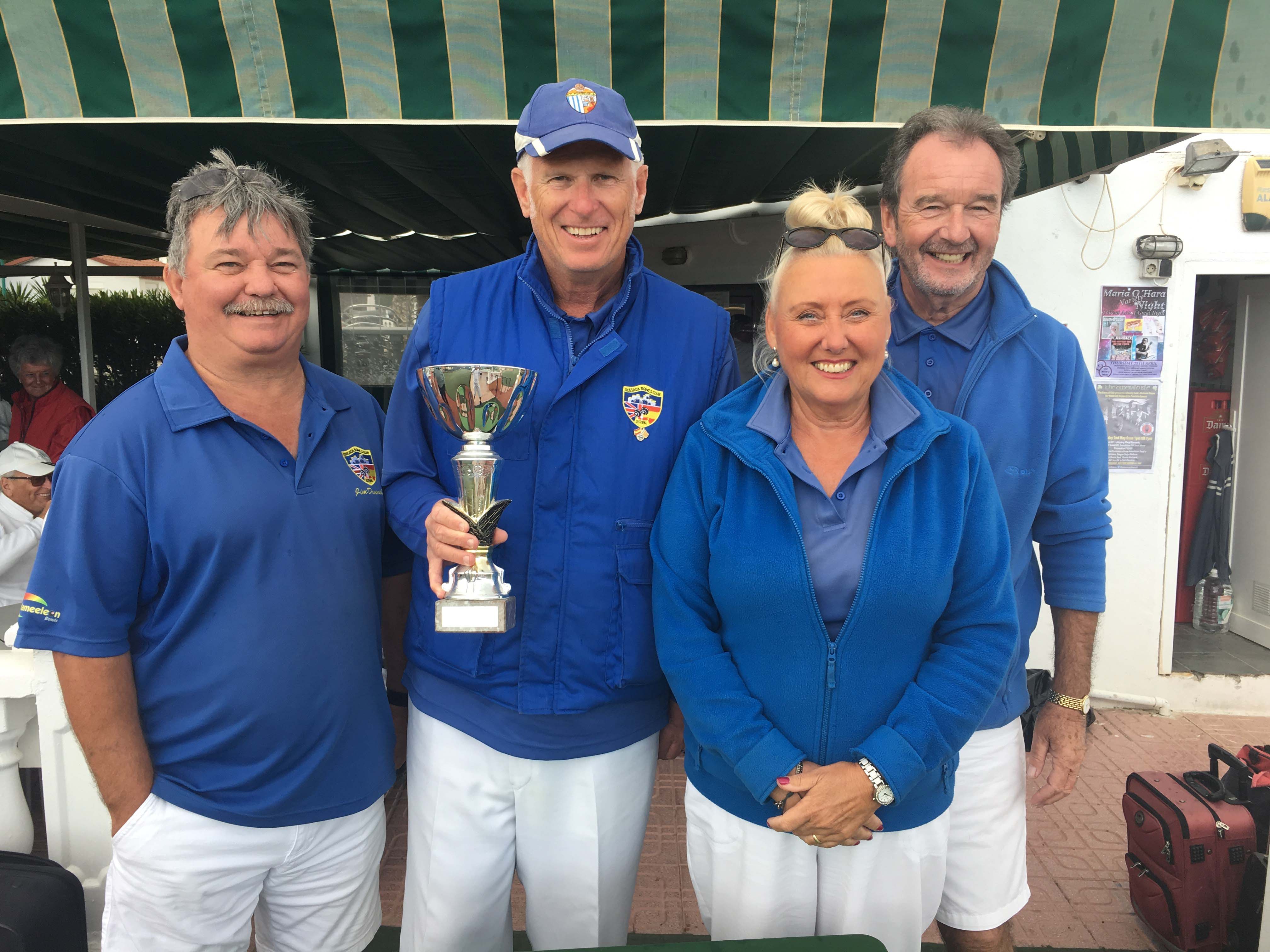 The rest of the week has been relatively quiet as there weren't many matches scheduled. Heres; the highlights:
On Monday in the South Alicante Summer league, the Blenheims played away at Vistabella, who won the match 10-2 points and shots 75-57. The Lancasters had a bye this week.
In the last match of the season in the Winter league, Quesada consolidated their position finishing 4th in the table. They played San Luis this week, who won the match 8-4 with the shots 98-87. A good result for Quesada team in the Winter league – well done everyone.
Meanwhile there weren't any matches scheduled in the VCL league this week. In fact, to allow for Champion of Champions matches and Easter holidays, the VCL league won't resume again until 5th May.
At Quesada Bowls Club we welcome both new and experienced bowlers. We're a friendly club with a mixture of competition, league and casual players. In addition to league matches and Club competitions we have our popular Saturday morning chicken drive which is open to visitors and we have free coaching for new members. So come along and see what we have to offer! Contact our membership secretary Angie Goddard newleaf2014@hotmail.co.uk