Another mixed week of chilly, very windy "spring" weather – just as the winter season is coming to a close and summer leagues are about to commence!
SL CLUB CHAMPIONSHIPS FINALS: PLAYED FROM SUNDAY 18TH to TUESDAY 20TH MARCH.
Winners: Runners Up:
Ladies Singles: Suzi Cooper Kath Reid
Men's Singles: Mal Hughes Colin Jackson
Ladies Pairs: Chris Lythe & Margaret Clarke Ann Holland & Pam Lockett.
Men's Pairs: Keith Jones & Russell Marks Colin Jackson & Mal Hughes.
Mixed Pairs: Sabrina & Russell Marks Allen Bowen & Suzi Cooper.
Mixed Trips:Chris Phillips, Walter Lang, & Steve Simmons, Sheila Cammack
Keith Phillips. & Ian Kenyon
Mixed Rinks: Colin Jackson, Sabrina Marks, Steve Simmons, Beryl & Mike
Keith Jones & Russell Marks. Regan & Ian Kenyon.
Drawn 2 Wood Pairs: Keith Phillips & Ian Kenyon Sheila Cammack & Suzi Cooper.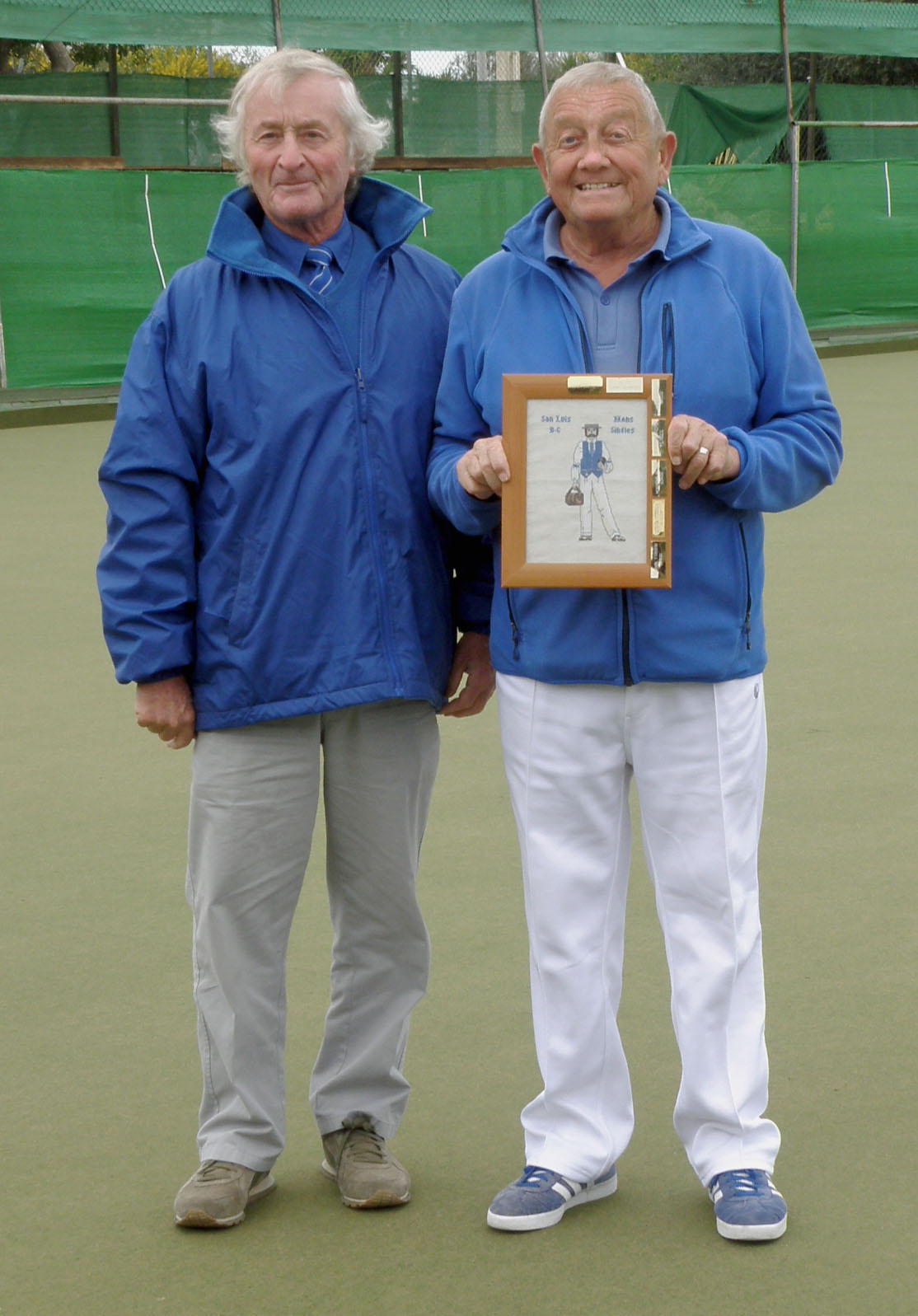 Through the semi-finals and finals there was some excellent bowling and really close matches; even going to an extra end and it's great that we have some new champions to celebrate. Well done to the winners and to everyone who took part throughout the championships.
Thanks to Suzi for all her organisation, June for umpiring, the club members who marked the singles matches and ESPECIALLY to all the spectators who braved the cold and windy conditions to support the competitors – particularly through the Finals. Photos on the website.
Wednesday 21st Winter League away v Greenlands, a chilly start; that changed quite rapidly into warm sunshine. Unfortunately in spite of attempts to remove it, the wind had already done its job, leaving a lot of dust, pollen and leaf debris on the green and "fur coats" on the bowls – different!!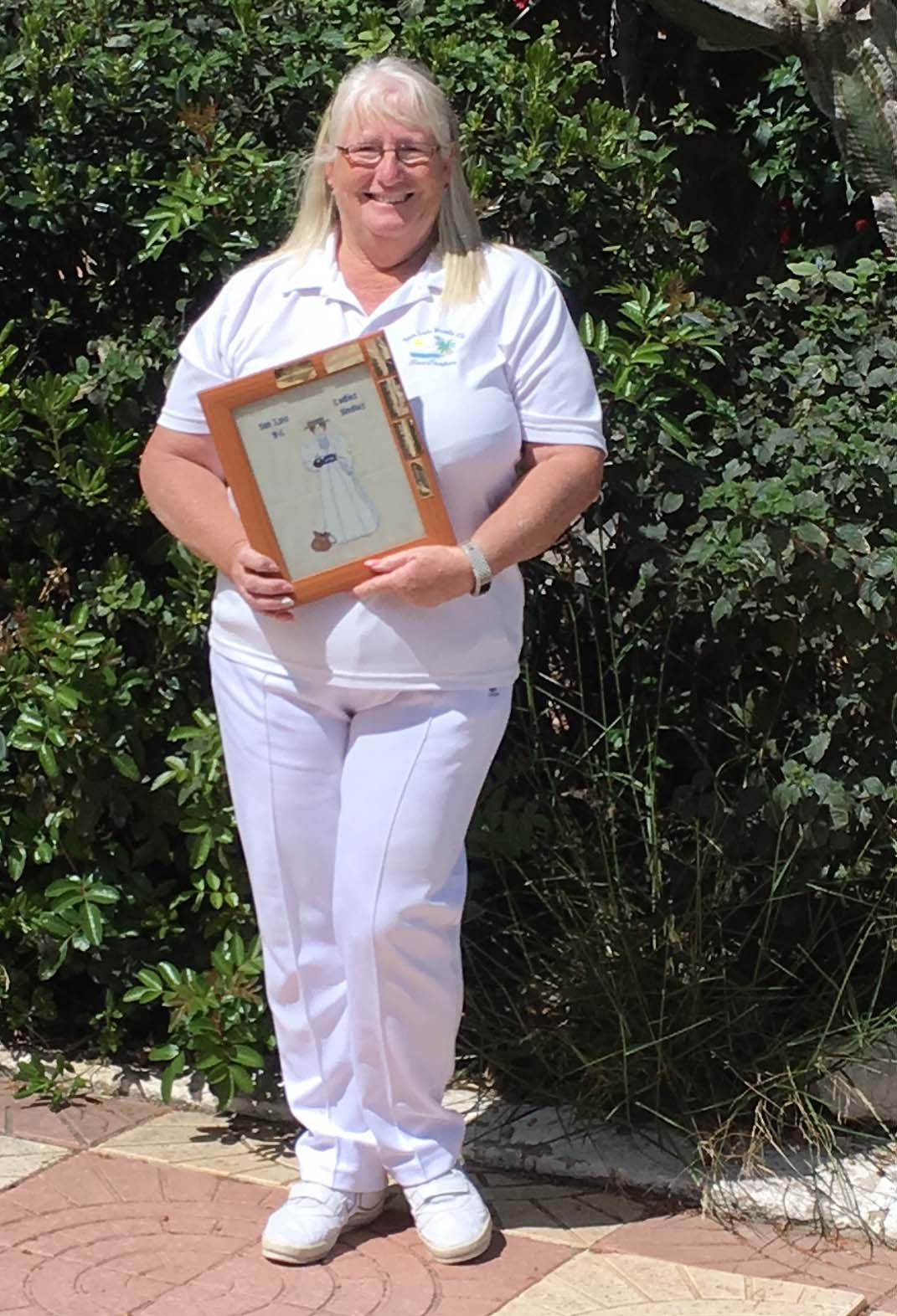 The match wasn't fluffy though; hard fought all the way through with the lead changing frequently, finally a couple of "about turns" in the last few ends to win 10-2, close on shots, 93-82. Winners: Lynne Morris, June Jones, Peter McEneany, Keith Jones 15-14, Pam Lockett, Neil Morrison, Scott Malden, Ian Kenyon 20-11, Ann Holland, Keith Phillips, Sabrina Marks, Mal Hughes 23-21, Irene Everett, Sheila Cammack, Brian Pocock, Tom Hill 19-18. No Berleen this week.
With just one match to go we have reversed last week and San Luis are currently 1 point ahead of Javea. Who will take the final top spot?
Information: www.sanluisbowls.byethost7.com or contact June Jones, Captain: 691 903 773.
Sheila Cammack.