El Rancho Bowls Club
This week start on the weekend with the club finals for our 2017/18, in difficult conditions, I think we all know how windy and cold the weekend was. On Saturday we saw four of our finest bowlers give a splendid demonstration of bowls, and all in attendance thoroughly enjoyed both matches, with Jane Hamill taking the ladies title and Richard Lee the men's, both matches being very close run. Irene and Eddie Thomson battled hard and were declared runners up.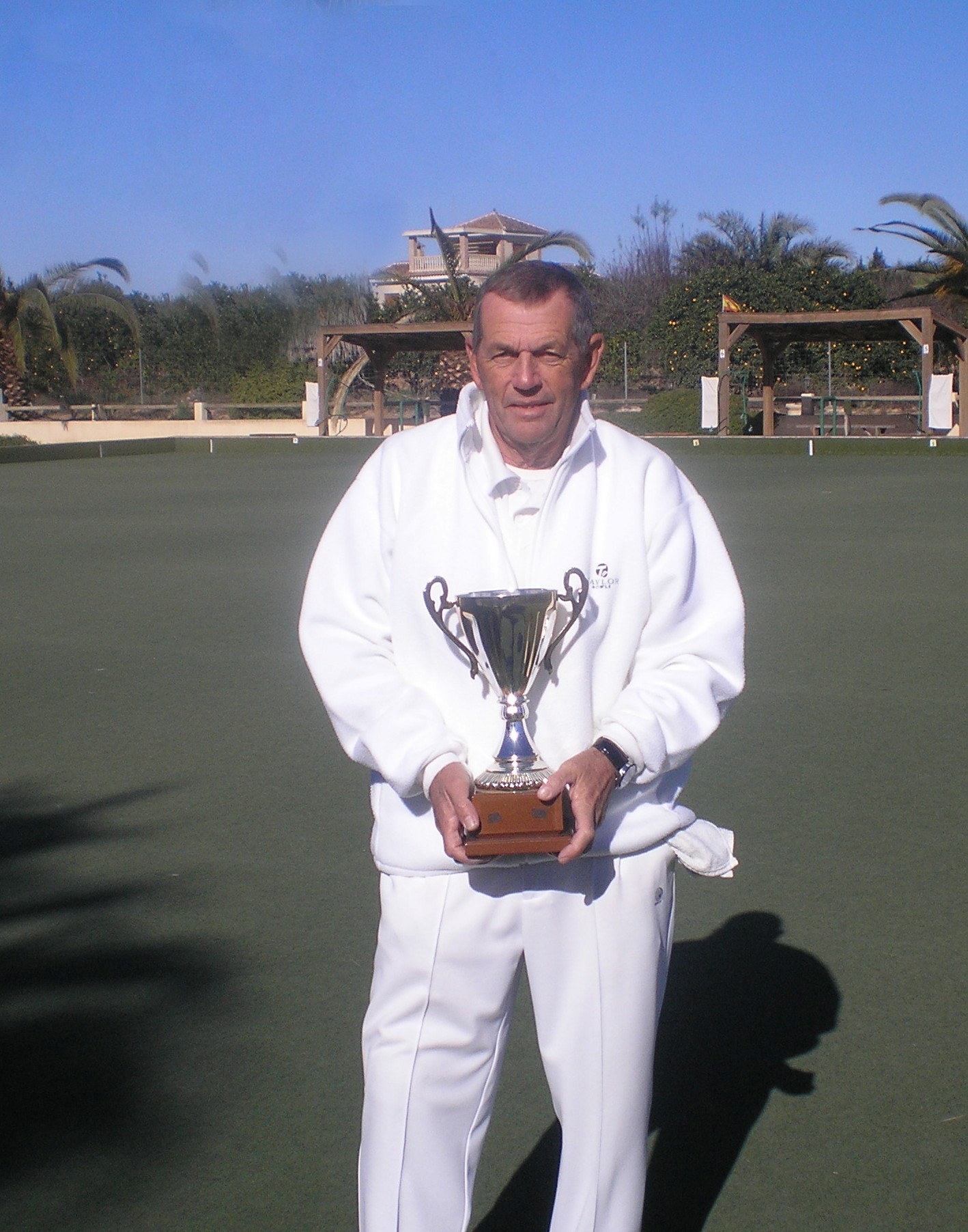 Monday morning found a huge change in weather with little wind and pleasing warmth. The Raiders were at home to Horadada Falcons and played well to share the rinks and take the overall shots by just four.
Following on were the Pintos against Montemar Toreadors, who struggled to find the line and length of the mat, but took it in good heart, though as the sun dropped most of us struggle with the sudden increase in speed and width. In the end the Pintos took all of the points, though the Toreadors brought the most important element, good humour and company.
Friday started with the Mustangs entertaining San Miguel Jaguars, with a chilly start and a brisk wind, which made the bowling a little tricky. The Jaguars tackled mat and conditions without complaint, but did struggle a little, as all away teams do at any venue. The Mustang took all the points, though the Jaguars contested every end.
Afterwards Vistabella Conquistadors visited El Rancho to play the Broncos. The Broncos won on 4 rinks to Conquistador's 2 and also took the overall shots by just four, a close match indeed and a good result for the broncos and of great significance to Sheila Cox, Pam and Brian Harris, who took a Hot Shot. Well done.
For membership details contact Brian Taylor on 965077093 or at briantaylor_es@yahoo.co.uk or Carolyn Harris on 966774316 or at elranchobowls.secretary@gmail.com.