The President of the Valencian Cortes, Enric Morera, visited to Torrevieja yesterday (Tuesday) and despite his largely supervisory profile he said that from his position he can work to achieve the union of all parties that are working toward the development of the dual carriageway along, the Torrevieja stretches of the National highway-332.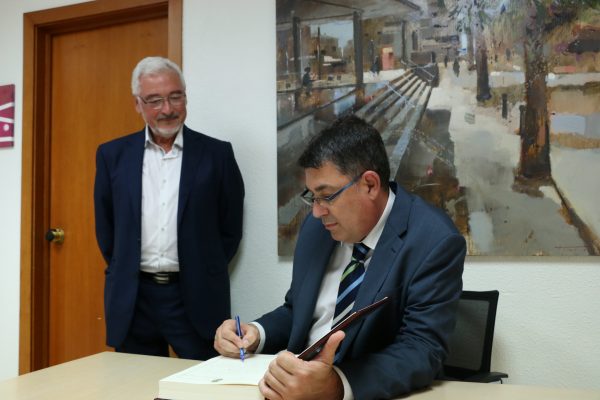 The mayor, José Manual Dolón (The Greens) said that he was rather doubtful that Morera could bring any real influence as he continued to call for the mobilisation off local companies, business and community groups from local associations and to Torrevieja's many entrepreneurs, as well as supporters throughout the region and the province, to ensure that the construction work goes ahead.
Indeed Dolon had expected to hold a meeting with the spokespersons of many of those groups on Tuesday afternoon.
But it is difficult to see from where the agreement will come as it would appear that the Ministry of Public Works has said that it received the project in which it found many deficiencies that have still to be addressed and the Conselleria, although it has not officially said so, considers that many of these deficiencies are almost insurmountable, especially those that affect the lack of land necessary to carry out some of the widening.
Enric Morera visited the Town Hall after holding a meeting with the spokesmen of the four parties that form the government coalition. He then signed the municipality's visitor's book after which he received a salt boat from the mayor.