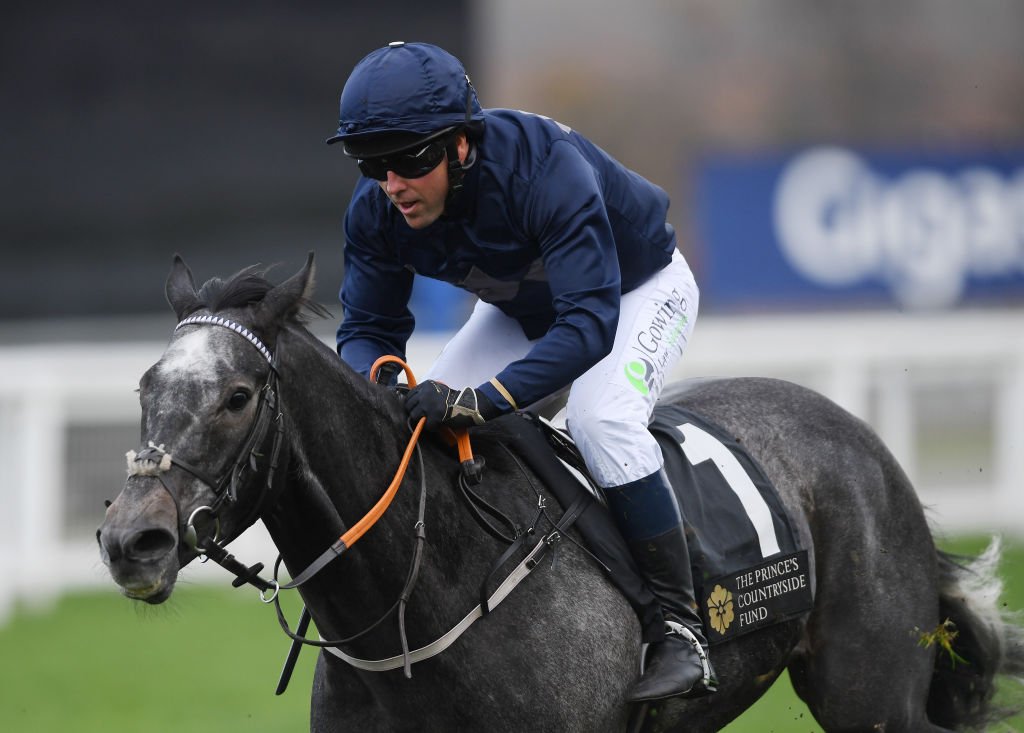 By Andrew Atkinson
Former Real Madrid, Liverpool, Manchester United, Newcastle and England star Michael Owen has been appointed as a new member of the Jockey Club.
Owen, who owns Manor House Stables in Cheshire, is one of eight new members named by the Jockey Club.
Owen, 42, joined Real Madrid in 2004 from Liverpool in a £8m move, scoring 13 goals in La Liga, from 36 appearances, before being transferred to Newcastle for £16.8m in 2005.
He joined Manchester United in 2009; moving to Stoke in 2012, making 8 appearances before retirement in 2013.
Racehorse owner/breeder Owen, whose horses include Group 1 winner Brown Panther, split with trainer Tom Dascombe in December, with Andrew Black, part-owner of Manor House Stables, planning to sell his share to Owen.
Owen bred Brown Panther won the King George V Stakes at Royal Ascot in 2011, the 2015 Dubai Gold Cup, 2013 Goodwood Cup, 2014 Irish St Leger and 2015 Dubai Gold Cup.
In November 2017, Owen rode Calder Prince at Ascot, finishing second, beaten by Tom Chatfield-Roberts riding Golden Wedding, one of 10 amateur riders to take part in the seven-furlong 'Prince's Countryside Fund Charity' race, attended by HRH Prince Charles and HRH Duchess of Cornwall.
Lady Carolyn Warren and William Wyatt have also been elected to its board of stewards: "We're delighted that Lady Carolyn Warren and William Wyatt are joining the Jockey Club's board of stewards.
"We also welcome eight new members who share a passion for horseracing and its future and bring a wealth of experience in different fields which I am sure will prove a valuable support to the Jockey Club," said Jockey Club senior steward Sandy Dudgeon.
Charles Barnett, who racecourse management career includes former chief executive of Ascot and managing director of Aintree, has been made an honorary member of the Jockey Club.
Joining Owen as 'ordinary' members of the Jockey Club are Dan Richmond-Watson and Duncan Sykes, the chairmen of Warwick and Exeter racecourses, respectively.
They are joined by Simon Hope, the owner of Aston Mullins Stud and Racing Welfare trustee, and owner-breeder and publisher Rebecca Philipps.
Katie Kershaw and Dickon Wood, racecourse committee directors at Epsom and Carlisle respectively.
"Members are elected on account of their contribution to horseracing and a willingness to help the Jockey Club achieve its vision of acting in the best interests of the long-term good of the sport.
"We remain very grateful to all those who give their time in a non-executive capacity. The Jockey Club is very fortunate to be able to draw upon their dedication, knowledge and experience," added Dudgeon.
Image: Twitter – In November 2017, Owen rode Calder Prince at Ascot, finishing second
The post Michael Owen appointed new member of Jockey Club appeared first on Horse Racing News and Tips.