By Andrew Atkinson Exclusive
The annual Los Montesinos Youth 8-a-side "Say NO To Drugs" football tournament will be staged at the town's Municipal Sports Stadium during June 13-16.
The youth Anti-Drugs tournament at the Los Montesinos municipal stadium kicks off on Thursday June 13 at 4pm.
Games on Friday June 14 will kick off at 4pm; Saturday June 15 scheduled kick off from 9am, and Sunday kick off from 10am.
A presentation of awards will be made on Sunday.
Sixty one teams will take part in the XIX Tournament – with 134 matches played – featuring 900 players.
Spectators are welcome, with car parking facilities and new disabled parking bays in situ at the stadium car park.
There will be food and refreshments available throughout the tournament.
*The Costa Blanca and Costa Calida Leader will be reporting on the tournament will a full roundup of results and photographs.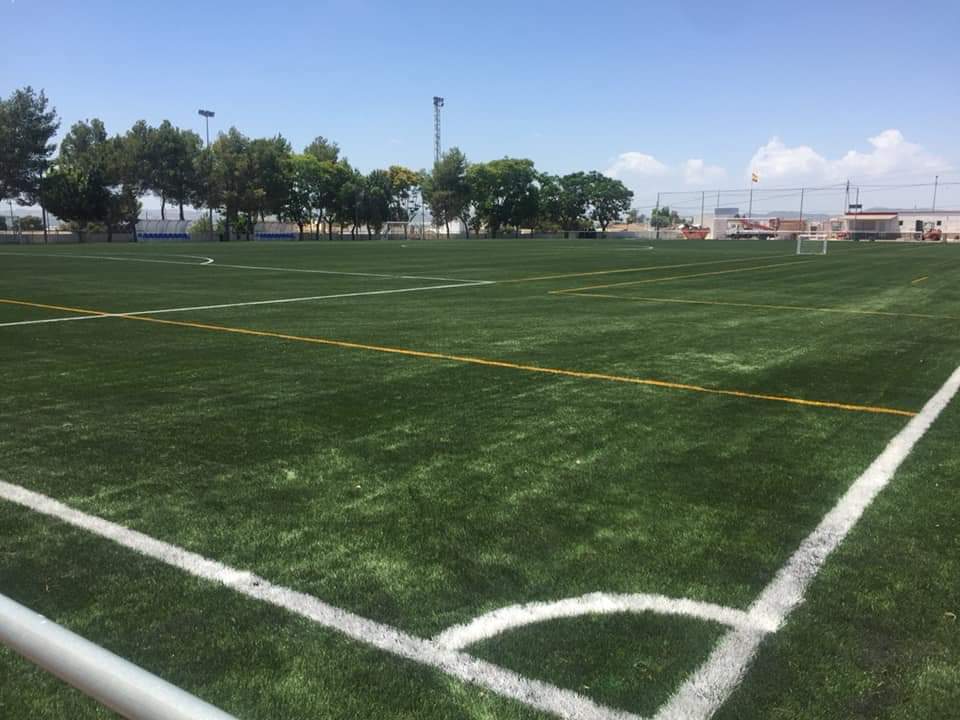 The newly laid pitch at the Los Montesinos Municipal stadium ahead of the Youth Anti-Drugs tournament.