According to recent estimates, 80% of the jobs created over the next decade will require STEM skills. Opportunities for professionals in science, technology, engineering, and math will continue to expand in the future so it's wise to consider a career in these fields. STEM education has become a national priority in the USA.
The STEM programs have always been the toughest majors and although more college students are becoming interested in them, many of them, especially those who were not well prepared academically while in high school by their math teacher, often lose their interest during their freshmen years. They just cannot meet high demands of these challenging courses and change their majors or even fail to get any degrees.
Still, it is possible to excel in classes and pursue successful careers in STEM. Although there multiple paths in these fields and there is no single model for how to overcome numerous challenges and succeed STEM, here are some tips that can work for all career aspiring college students. Follow these tips to build a solid foundation for your success and growth.
Be inspired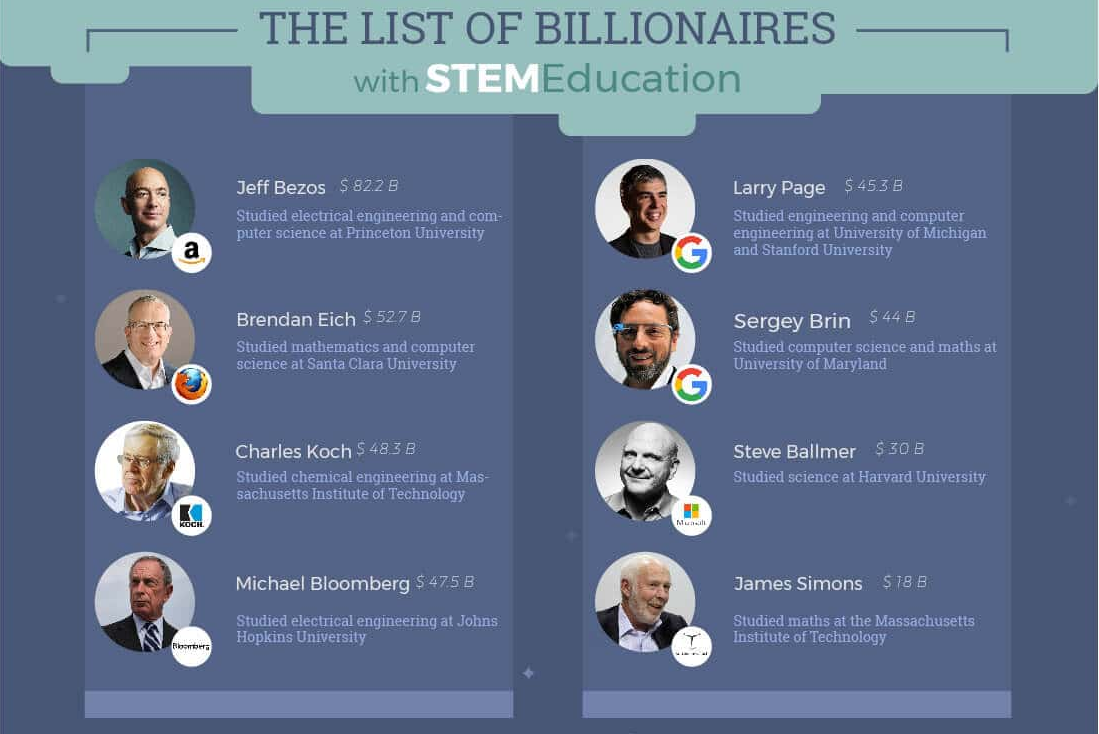 Identify the people that inspire you and try to find out how they achieve success in STEM field and what makes them stand out. You can easily find out a lot of information about prominent people in science and technology. Do a research to learn how these people and their companies have become so successful. Try to follow their example and develop traits of character that helped them achieve success.
Be curious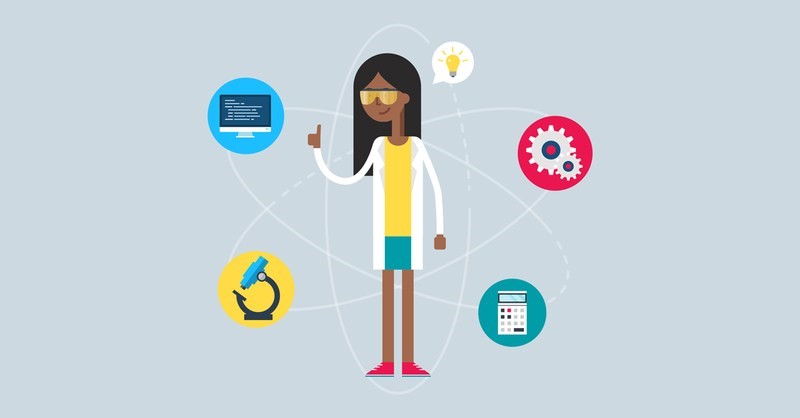 All intellectual giants famous for their discoveries and great inventions were curious people. Curiosity is important because it drives technological progress, makes our minds observant with new ideas, and keeps us on the cutting edge. You should develop the curiosity that can inspire creative thinking and be open to learn new ideas but never take things as granted. It's important to read a lot of diverse literature, listen to others, and ask a lot of questions.
Adapt to changes and grow
We are witnessing how technology innovations are changing the way we live, work, and study. STEM careers are constantly evolving so it's vital to take steps to keep up with technology, accept these changes, and adapt to them. You should welcome changes and get motivated by them because they offer more opportunities for personal growth. But the main thing is to be passionate about what you do because it keeps you engaged and encourages you to grow. Don't be afraid to fail because failures are an essential part of the learning process. You should be resilient and learn from your failures.
Continue to learn
You should keep learning new things all your life to succeed in the competitive job market and be ready to change career directions across roles, departments, and industries. You should consider formal education, online learning on MOOC courses, certifications, etc.
This approach can help you look at things in new ways, see the trends that other people may fail to notice and be better prepared to face challenges in your professional career and personal life. Try to develop an innovative approach to finding solutions to problems.
Find a mentor
Majoring in STEM can be very challenging and require perseverance, long-term dedication, regular self-reflection, certain sacrifices, and luck. If you are willing to succeed, you should look for lessons. Seek out mentors whose interests and backgrounds appeal to you. They can help you grow as a person and challenge you to take your STEM skills to the next level. Your mentors can provide you with feedback and advice and show you opportunities to increase your chances for success. Your mentor can help you create a plan for your future personal and professional development and inspire you to study hard.
Be confident in your abilities
Be positive, don't be afraid to take new challenges and work on projects that may seem impossible. If you work hard and stay motivated, you can accomplish everything. You should remember that your success in STEM depends a lot on your ability to be organized and develop effective learning habits. Try to study smart and use effective learning strategies based on scientific research.