Every year Campoverde Church with the Rusty Nail organises Community Carol Singing for the whole village of Campoverde to help everyone get into the true spirit of Christmas. This year was the biggest and best year ever with over 200 people gathering on the terrace of the Rusty Nail on the evening of December 20 to sing carols and thank God for the birth of His Son.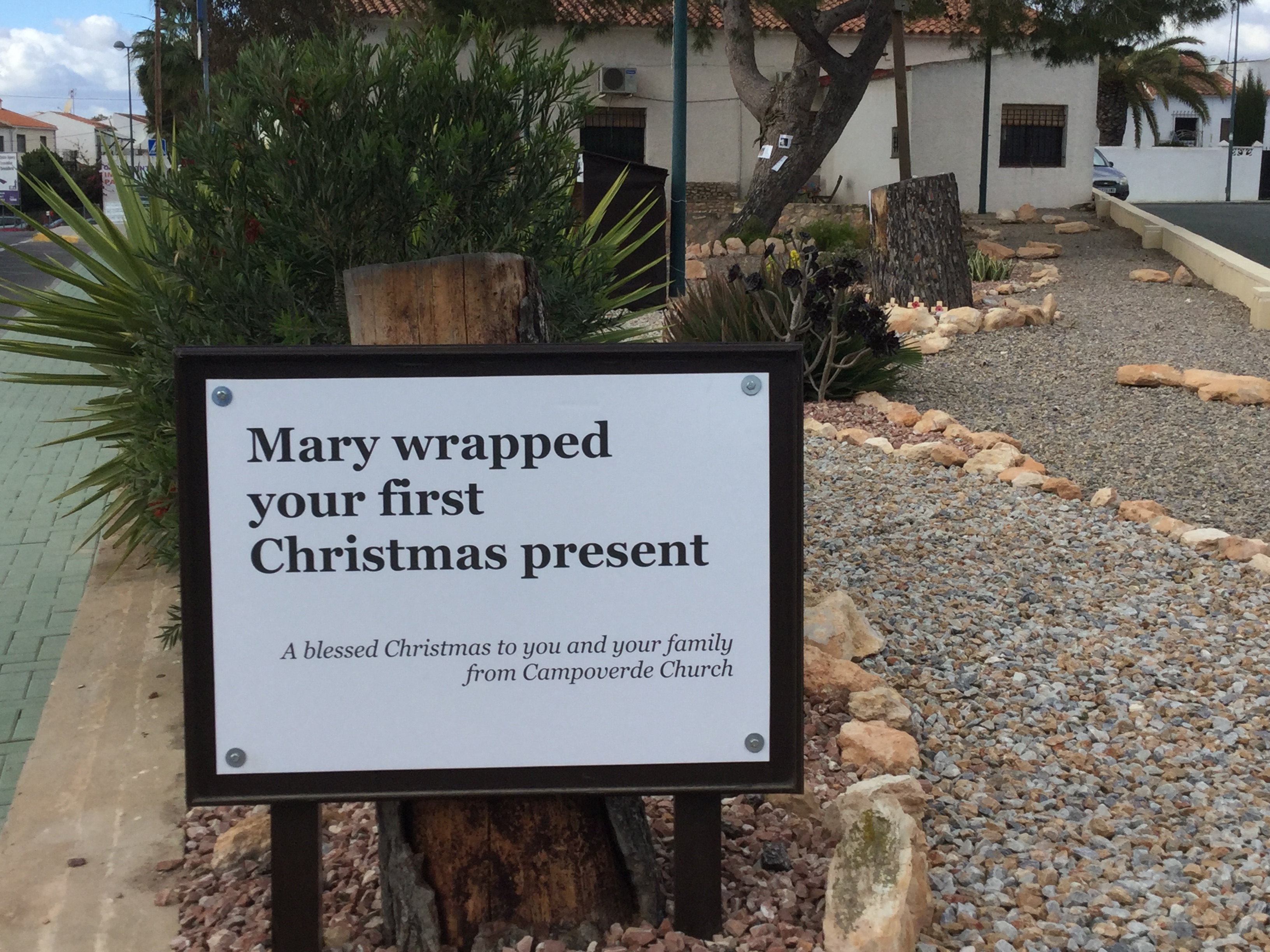 The evening included local children acting out the nativity scene and Father Richard blessing the Campoverde Memory Tree. There were many highlights of the evening but probably the most memorable was the singing of the Twelve Days of Christmas with everyone doing the actions! Did you know that the Twelve Days of Christmas is actually a coded song from the 16th century to help persecuted Christians learn and practice their faith (look it up!)?
At the end of the carol singing everyone enjoyed mince pies and mulled wine supplied by the Rusty nail. Maggie Dew from Campoverde Church said, "It is so easy to get caught up in the commerciality of Christmas and forget what it is we are actually celebrating. We are celebrating the greatest gift of all time, when God sent His Son, Jesus Christ, into the world as a human to provide us with a way back to Him.
As Christians we want to share in the good news of this most amazing gift. This year we put up a sign in the church garden to remind everyone passing that Mary wrapped the first Christmas present to us and laid Him in a manger."
To find out more about Campoverde Church and their activities and services visit www.facebook.com/campoverdechurch. Or e-mail maggieruthdew@hotmail.com.