Centro Ecuménico-Cristo Resucitado, La Zenia,
It has become normal practice at concert productions where Melody Makers International are concerned, to pull out the "House Full" signs, and this must now be said of The Orihuela Costa Male Voice Choir, both under the watchful baton of conductor Nigel Hopkins.
The programme included hymns from the green valleys and mountain ranges of Wales, to the wonders of The White Cliffs of Dover, of the much loved songs from Gilbert & Sullivan, to the barricades of Paris, with a splendid rendition from Les Mise'rables "Do you hear the people sing". First staged in Paris some 37 years ago, this stirring performance by the Male Voice Choir had the audience singing along.
Soprano Verity Hall delighted all, with beautiful songs, including "O Mio Babbino" and then, along with Nigel Hopkins, an instant duet followed, with "Try to Remember". Quite outstanding.
From the choir, Graham Cooke took to the footlights, waving us all "Goodbye" from the stage show, White Horse Inn.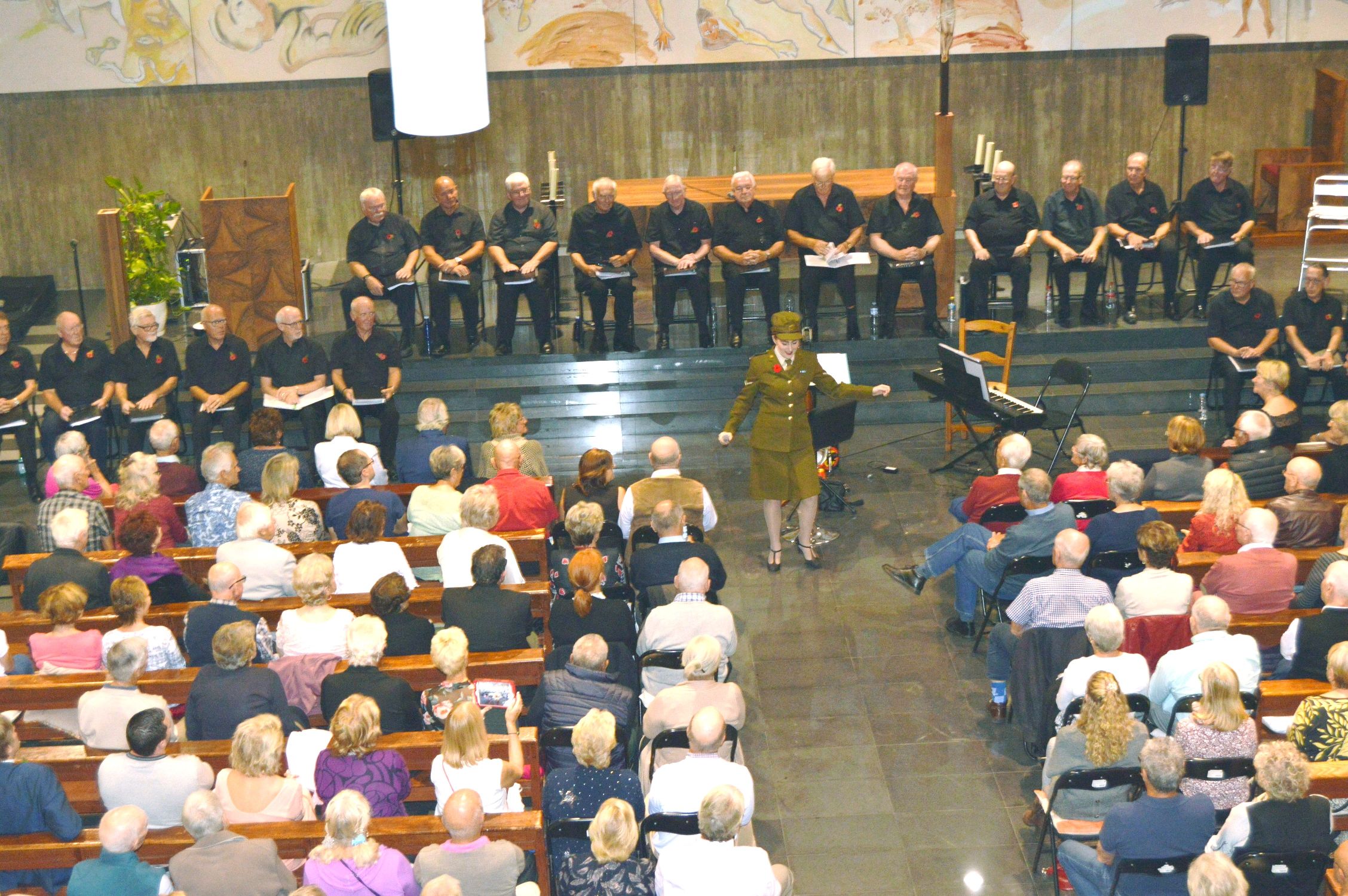 It was soon time for the Costa's own Forces' Sweetheart, Rebecca Holt, to take the audience down memory lane, with wartime songs from the U.S. of A., and a stroll along the White Cliffs of Dover, with songs made famous by Dame Vera Lynn.
The show started with "Deus Salutis", concluding with the memorable "Morte Criste", with the audience giving a well-deserved standing ovation to a splendid show.
Tickets are now on sale for the concert in January, which will include the good folk from Melody Makers International, and the Orihuela Costa Male Voice Choir, at the Orihuela Costa Resort. That should be quite a show.
Robert W Barnes.