The mayor of San Fulgencio, Carlos Ramirez (Partido Popular), appeared in court on Wednesday, where he was accused of fraud.
If found guilty he faces a nine-year penalty of disqualification from public office, the sentence that is being requested by the Anti-Corruption Prosecutor's Office.
Ramirez did not arrive alone as, sat beside him on the bench, was the former councillor of sport, Pascual Sempere, and the President of Sporting Club San Fulgencio, Antonio Irles, who was in charge of the management of the schools and who had previously appeared on the PP list in 2011. Both are facing the same penalty of the removal of rights to hold public office.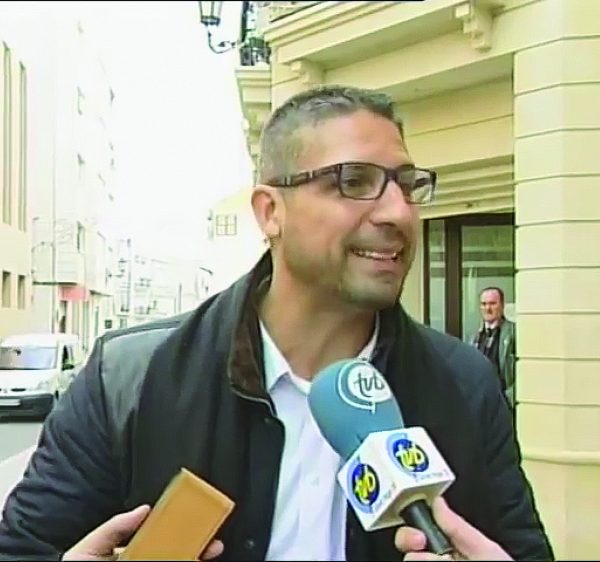 Ramirez was asked to justify the payment of more than 190,000 euros to the association that managed the municipal sports schools.
He told the courts how the previous agreement was simply carried over and the payments continued to be made.
They were always endorsed by the secretary and the council accountant. "Nobody said there was a problem, no one said it was illegal … the first year provided very good results, we saved money and there was far more participation by the children in schools … It was done in exactly the same way as it is in many other villages of La Vega," he said.
When asked by the prosecutor, the mayor said he did not know why the signed agreement did not include the date and neither did he realise that the money should be paid annually.
"We made the agreement because it was the best for the municipality, to better manage sport in the municipality and with less money.," he said. "I know that I am the mayor and I control everything, but I cannot go into the detail of every contract."
The prosecutor explained that the association to manage the sports schools was created a few days after Ramírez assumed the office of Mayor and was led by Irles, although the mayor said that this whole thing "had nothing to do with politics", but sports.
Ramirez said he was also unaware, when the club asked him in August 2011 to pay almost 26,000 euros to cover the first quarter, whether the agreement had been approved.
During the cross examination there were tense moments between the Prosecutor and the mayor, to the point that the judge had to ask Ramirez on several occasions to calm down and relax.
Asked by defence lawyers, the mayor repeatedly argued that he did not know whether the procedure had been carried out correctly because he "did not understand the law" and that was what the council's contract secretary was for. He said that he was clear that all the money transferred to that club was justified.