Antonio José Leal Bernabéu has now assumed command of the Torrevieja Civil Guard. The new commander is in charge of one of the most important detachments in the country, with over 500 agents, 200 of which are assigned to Torrevieja and the remainder to municipalities across the region
His previous tour of duty was with the Spanish mission of the United Nations on the border of Lebanon with Israel.
On Wednesday the Commandant was greeted in the town hall by Torrevieja's mayor, José Manuel Dolón, where, following a short reception, the mayor, together with several councillors, heard his views on security in the region.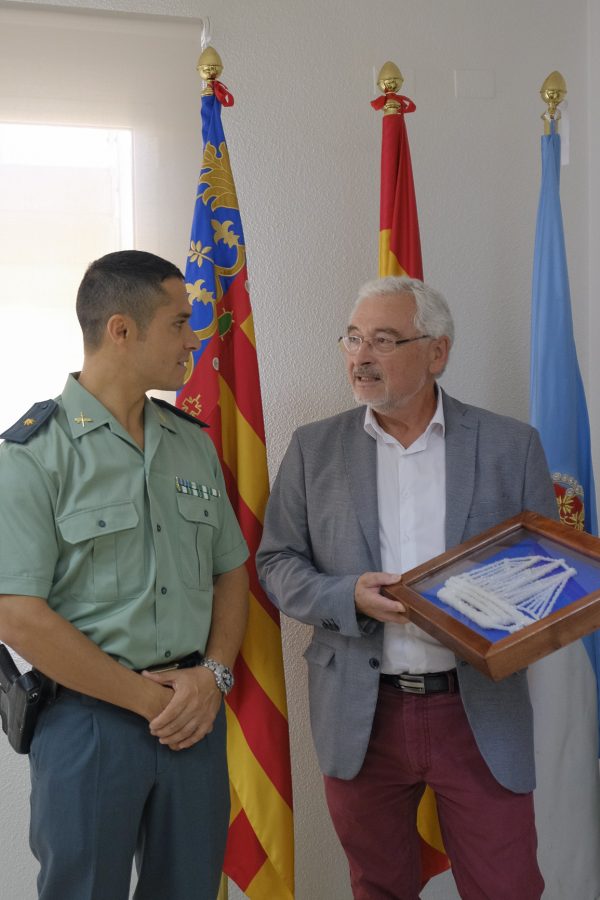 Torrevieja is the city with the highest demographic load in the country that employs the Civil Guard on security work, instead of the National Police, which usually carries out such tasks in urban areas.
At the meeting, which has lasted for more than an hour, there was an opportunity to review the "security issues that most concern us," said the mayor, "such as the terrorist threat, the relationship between the Civil Guard and the Local Police and the other security bodies such as Civil Protection.
Other issues that would normally have an impact on the functioning of the City Council, such as Environmental Environment, protection, animal protection or housing occupancy were also discussed.
Following the meeting the mayor thanked the Commander for his visit and presented him with a salt boat.
Antonio Jose Leal Bernabé, is 36 years of age, a native of Tarragona, who was previously detached to the Spanish mission of the UN on the Lebanese border with Israel. The commander replaces Lieutenant Colonel Alfonso Martín who was in command of the barracks for eight years prior to assuming a new command in Burgos.