The Arts & Crafts Market in Jávea Puerto, a delight to people strolling along the sea front but also an interesting open air gallery for people living near Jávea, has just a few more days to go. Those promise to be quite lively days – fiestas with processions, concerts and, of course!, fireworks.
Unfortunately, fireworks do not mix well with craft stalls and so the evening of 3 September, when they have correfocs (a procession letting off fireworks at intervals with a lot of semi-lethal bangers and pyrotechnic effects) there will be no Arts & Crafts market.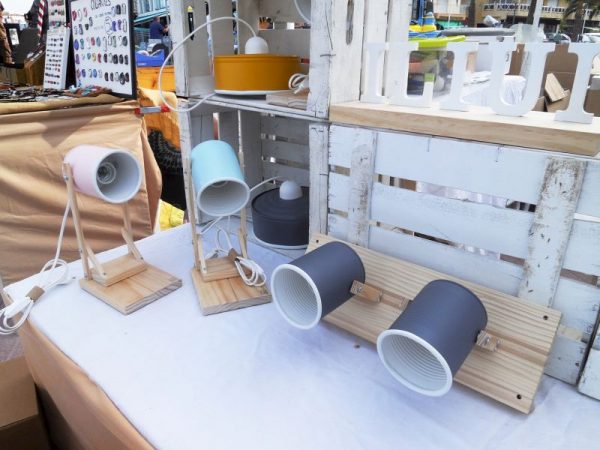 All other evenings till 6 September the arts and crafts people with ceramics, lamps, wooden toys, leather, jewelry and much more will set up their stalls at 7 in the evening and stay till midnight. Everything you see there is made by the people on the stall, nothing is imported or made in a factory or by friends. Some of the evenings there is live music or a potter who brings along his wheel (and you can try it out for a small fee).
More information on 639 979 678 (also in English). Take a look at what was available in previous weeks on http://www.amata.es/JaveaSum17.html and the complete programme of the fiestas (in Spanish) you can find on https://www.javea.com/programa-fiestas-del-loreto-2017/ .