A Charity Dog Show to be held at the Celtic Isle, Playa Flamenca, Monday 17th April. Registration by 12.30 pm.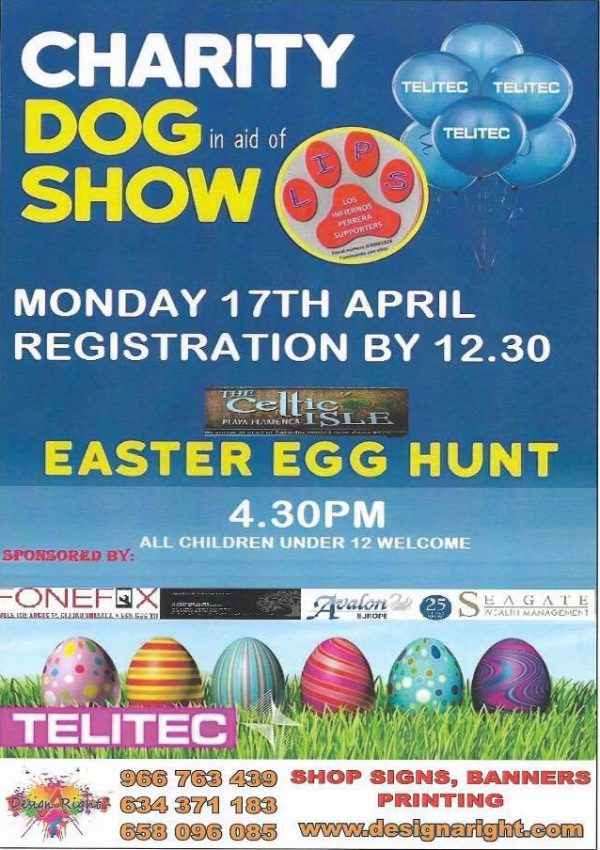 We are a group of volunteers known as Los Infiernos Perrera Supporters (L.I.P.S) who look after and care for abused and abandoned dogs.
Los Infiernos is a small dog refuge located 10 minutes inland from San Javier airport. We currently have approximately 160 dogs in our care that continually need medical care on an ongoing basis. On top of this is the daily food bill which is ever increasing. All our funds come from the generous donations made by our supporters and from fund raising events supported by our volunteers and local businesses.