Underdog boxer Scott Fitzgerald caused a major upset on Saturday when defeating 1-8 odds on favourite Anthony Fowler on a split decision to win the super welterweight belt at the Liverpool Arena.
"I was 100% confident I'd win," said Preston born star Fitzgerald, who is following in the footsteps of fellow Prestonian and ex-world champion Johnny Sullivan.
Rank 5-1 outsider Fitzgerald, 27, brought up in my home city Preston, said: "It was tough and winning this fight will kick me on."
Fitzgerald, who confessed to taking cocaine, but is now clean, said: "I've changed my ways. I will build from this to get the best out of me."
Fitzgerald, who had a spot of pre-fight training in Marbella, the 2014 Commonwealth Games welterweight champion, is undefeated in 12 pro fights.
Fitzgerald, who turned pro in 2016, follows in the footsteps of Sullivan, middle/lightheavyweight, who had 97 fights during the 1940s-60s, winning 68 bouts, of which 36 were knockouts.
"I'm going to take a break and maybe get a rematching. There was bad blood between us – I knew how tough Fowler is," said Fitzgerald.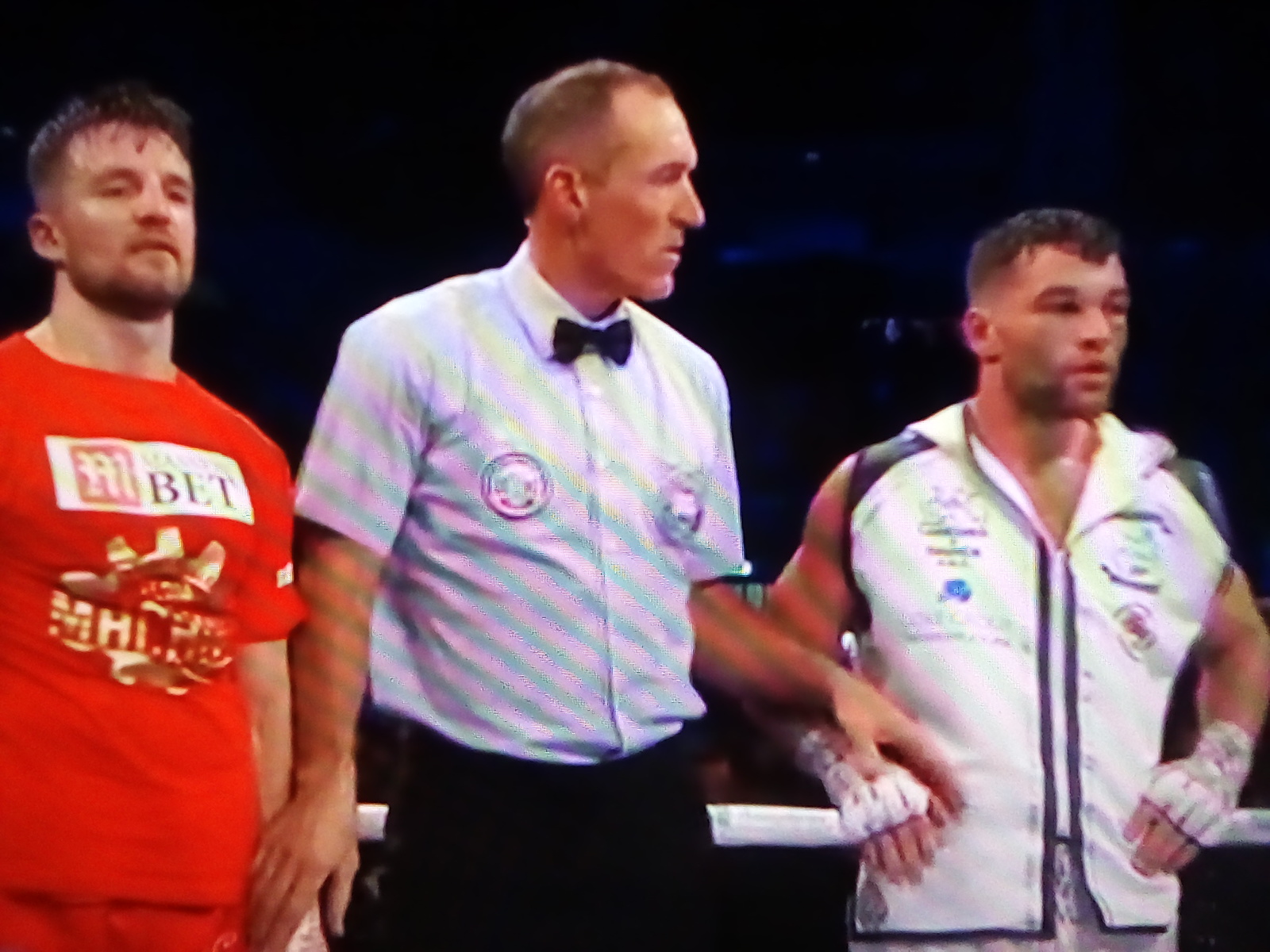 Sullivan went to America in 1952, aged 19, to further his boxing education and was based in New York.
Sullivan returned to New Jersey, America in 1956 and fought Rocky Castellani, a fight that was top of the bill at Madison Square Gardens, New York – the first time a British born fighter had topped the bill. Sullivan died in 2003 after suffering a stroke, aged 70.
Defeated Fowler, knocked down in round 10, rued: "I switched off – and he caught me. Fair do to him. Fair play to Scott."
Proud Preston boxer, champ Fitzgerald, said: "I could hit Fowler with a bat – and he'd still keep going! But I proved I can take a good shot."