The Oldies Gran Alacant Walking Football Club was formed last August and after 37 weekly sessions played their first away game at Rojales on May 22nd.
Our motley crew (as you can see in the picture) in their first 'competitive' match put up a spirited performance going down 8-3 to Rojales on their Astro pitch. We were only 5-3 down early in the third quarter but defensive frailties cost us three further goals. Mike with two and John were our scorers. A very fair referee who let no one get away with running except luckily our players!
No injuries reported (including heatstroke or sunburn) and we all enjoyed the hospitality of the hosts in the bar after the game.
Looking now for players for our next match against San Fulgencio on their astro turf pitch on June 12th. We cannot play these teams at home as we do not have an astro turf pitch here on Gran Alacant. Our sponsored shirts looked good at the Rojales game, thanks to Gran Alacant Properties, GA Homefinders, Gran Alacant Advertiser magazine, Hispania, and La Paletta Restaurant.
We play every Thursday afternoon at the Gran Alacant Sports Centre. We now have 41 registered players, some live here others have holiday homes on Gran Alacant. Our ages range in the 60s and 70s with a few in their 50s. There is no running, no tackling and no physical contact. Come and join us. Ability means nothing.
We are nearing 40 weekly sessions since last August.
One picture of the lads that played at Rojales and one picture of our players with our sponsors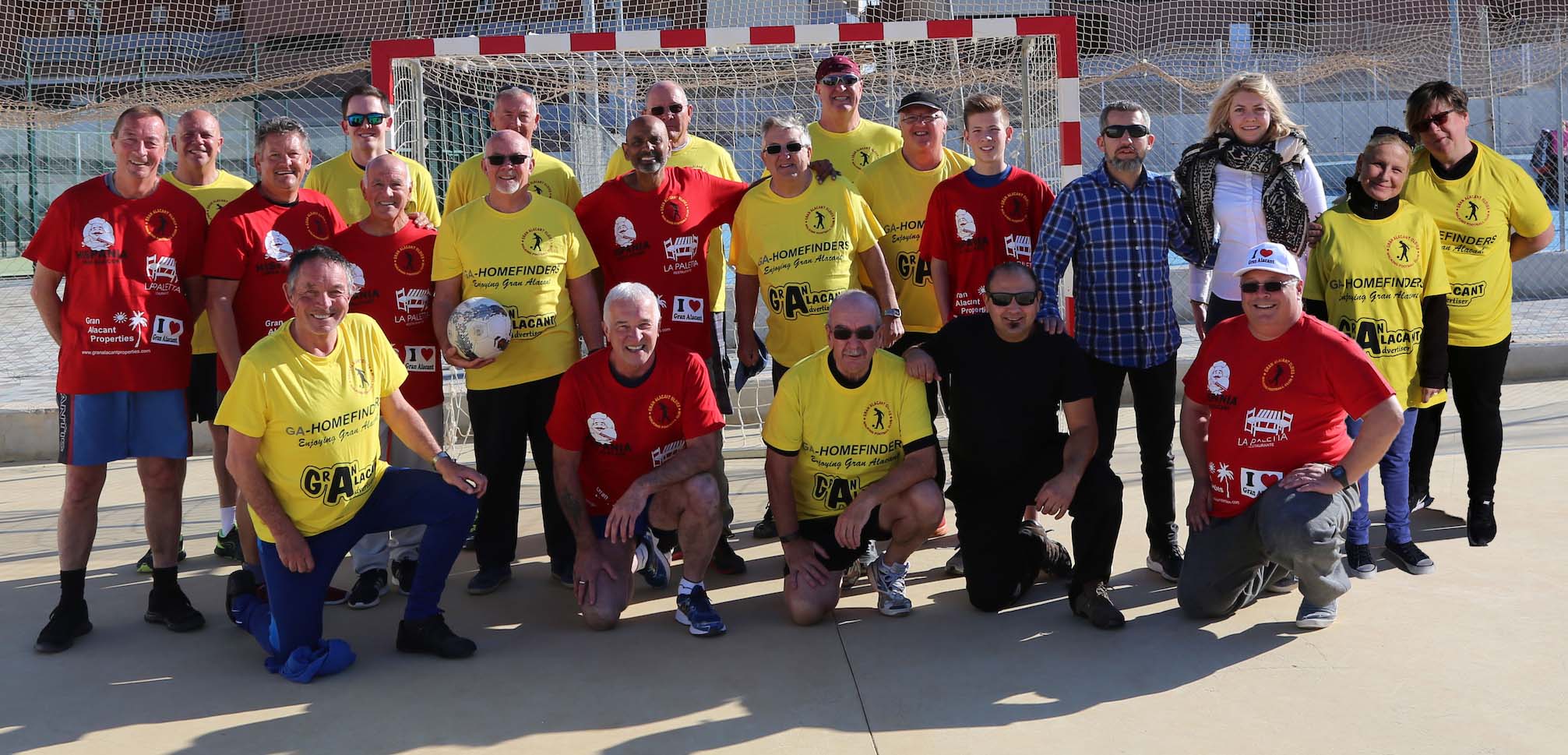 If you would like any further information, please email Barry on laneinspain@hotmail.com