Although they have moved back to Norway the parents of Shila Bigdely, who was murdered 14 years ago last Sunday, will be delighted to know that the memory of their daughter still lives on in Playa Flamenca.
In an event that rocked the Orihuela Costa 14 year old Shila was sexually assaulted and murdered by Tobias, a school classmate in April 2004. He too was just 14 years of age.
The youth was sentenced to just four years in a detention centre. He is now said to be living a pleasant life on Majorca: driving, drinking in the local bars, dancing in the local discos, sharing meals with his girlfriend.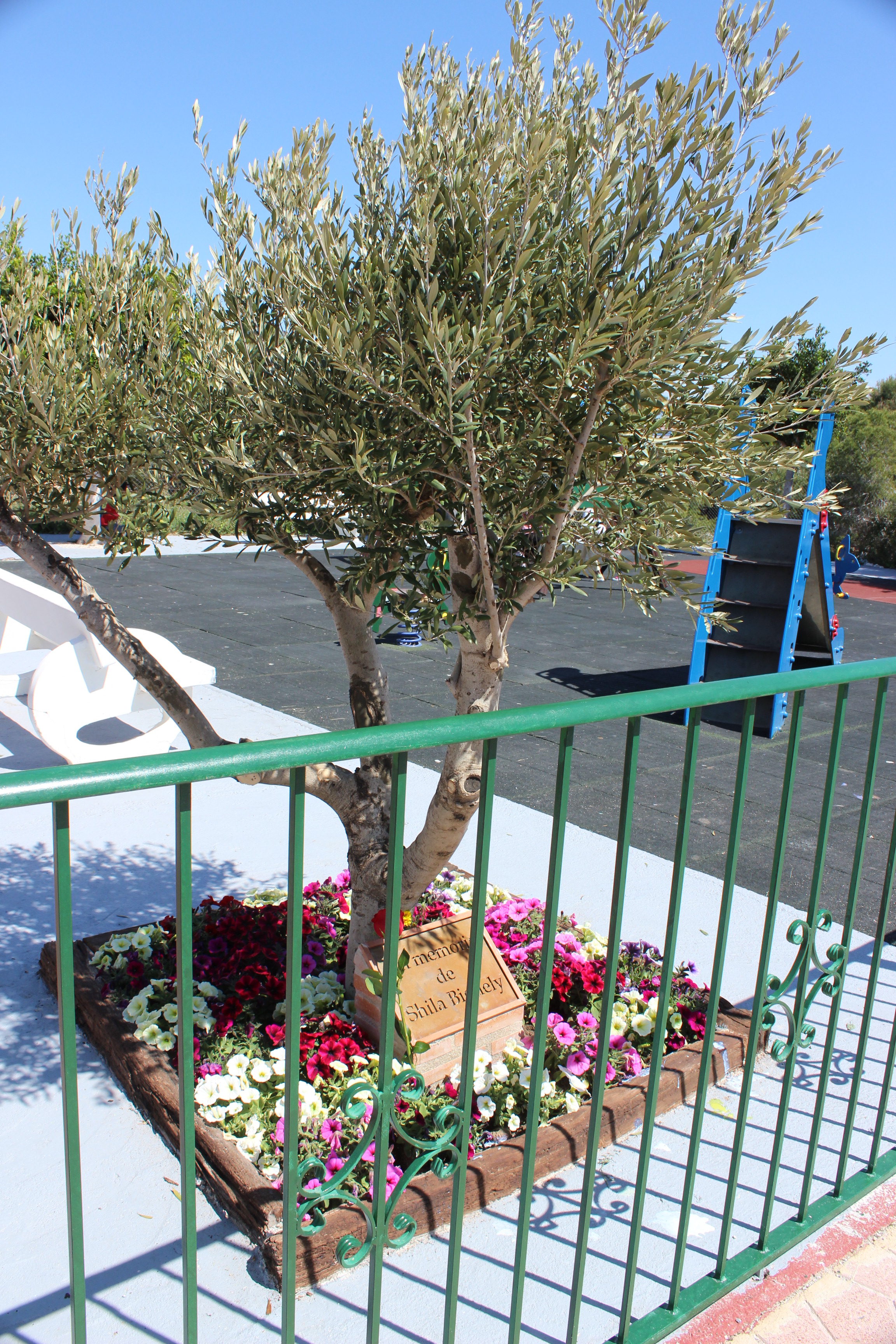 Until recently, the park, which was built in Shila's memory, was marked with a 5 foot high marble monument bearing her photograph which, according to the deputy mayor, Juan Ignacio López-Bas, was more appropriate to placement in a cemetery rather than a children's play park, and whilst many people would no doubt agree, the manner in which he went about replacing the memorial was controversial to say the least.
There was no communication with either of the parents and neither were local residents consulted about any form of change or replacement. The councillor simply effected the change explaining that it did not comply with the security measures required in children's playgrounds, as it had elements that were unsafe.
The councillor's decision divided the residents with some in favour whilst many others considered it insulting to Shila's memory that a cross reminding people of the young Norwegian girl was removed.
However the Department of Infrastructure confirmed that a smaller memorial plate would be placed at the foot of the olive tree which now commemorates the tragic event. And on the 2nd April, exactly 14 years to the day of the murder, the plaque was duly affixed in the small garden at the base of the tree.
Initially Lopez Bas said that he was unable to make contact with the parents but in a statement at the weekend he confirmed that he has now been in touch with Shila's father by email in which he explained the decision and the reasons for his actions. "The City Council has fulfilled its responsibilities, it has responded to the request of residents in Playa Flamenca and has respectfully preserved the memory of young Shila," said the councillor.
The Orihuela mayor, Emilio Bascuñana, also remembered the girl through social networks: "Today marks the 14th anniversary of the death of the girl Shila Bigdely, who was murdered when she was only 14 years old. In Orihuela Costa we will always remember her and honour her memory in the park that bears her name with this new plaque. Rest in Peace".