Torrevieja CF 1 – 3 CD Montesinos
Third placed CD Montesinos made the short journey to Torrevieja at the weekend to take on the local side who appear destined for relegation at the end of this season as they are sitting at the foot of the table. However, what looked like an easy game on paper was certainly not what we saw at the Torrevieja Sports centre with the local side starting the game very strongly, and looking nothing like a side about to be relegated, and actually took a merited lead in this game as early as the 4th minute.
The Monte side, with their large following at this level, looked uneasy as time after time Torrevieja should have increased their lead, so it was a relief for the supporters and Manager Carlos Perez when the match official blew for the half time break.
Carlos made no changes at half time but whatever he said to his players worked a treat. This was a very different Montesinos side who once again looked like the side in third position. The passing was better, they stepped up the tempo and looked like a side on a mission again. When the goals arrived, this time they all went to the visitors.
Maccan was the first on the score sheet as he levelled the game with a superb overhead "bicycle" kick, in the 57th minute, with the visitors now looking to run riot as the home side started to look like the relegated side they appear to be. When the league´s top scorer, Vazquinho, scored a second for his side in the 71st minute it looked as if Monte would run riot.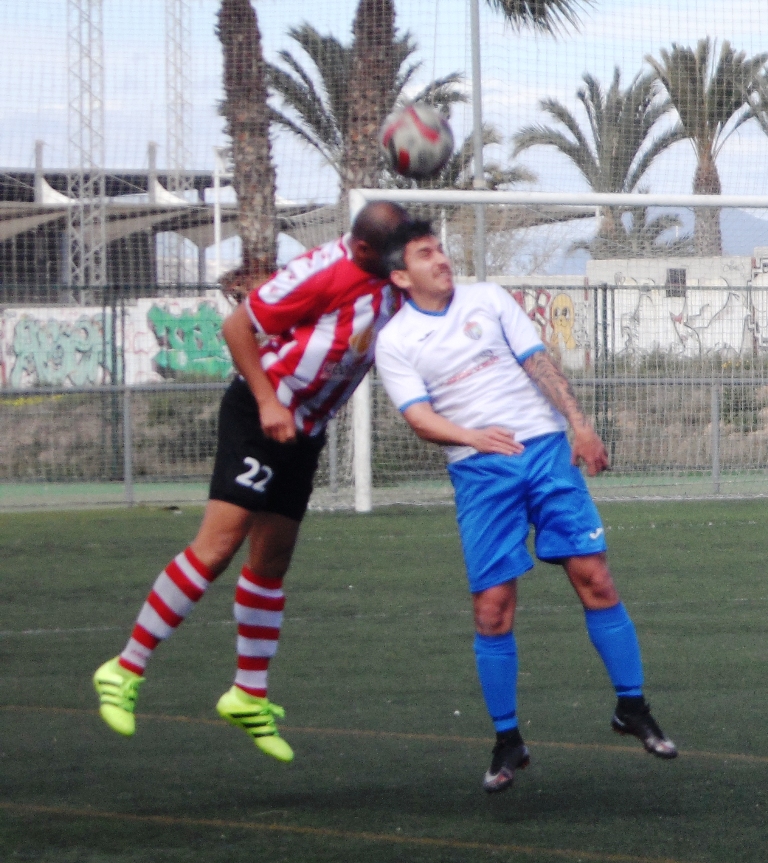 English lad George Brooks headed the ball to score his first goal for the club and the third on the day for Montesinos who had enough chances to go into double figures before the referee called a halt to a local derby game, to what was a well contested but played in a fair manner.
Despite clearly not being at their best, CD Montesinos still had too much for Torrevieja CF. However, against better opposition the result might not have gone their way. The win keeps CD Montesinos in third place with 43 points but 11 points behind second placed UD Horadada and 18 behind the runaway leaders, Intercity San Juan.
With this coming weekend being Easter, there will be no matches played so the next round of matches will be on the 8th of April where CD Montesinos will be at home against CD Dolores in a match that will go a long way to determining if we can hold onto that third spot. Kick off will be at 5pm and this game should be a real cracker. Do not miss it!!!
CDM TEAM:- Aitor, Fernando, George, Manuel, Pastor, Luis, Joao, Maccan, Vazquinho, Manuel Sanchez and Guirao. CDM Subs:- Dani (GK), Manuel Saez, Alfredo Macia, German, Dani Delgado
CDM Goals:- Maccan (57 mins), Vazquinho (71mins) and George Brooks (74 mins)
Changes CDM:- Alfredo for Joao (58 mins), Daniel Saiz for Guirao (58 mins), German for Manuel Sanchez (80 mins) and Manuel Saez for Vazquinho (80 mins)
Late news!! FRIENDLY GAME.
CD Montesinos will entertain Algorfa in a friendly game at Los Montesinos, on Friday 30th March 2018 (Good Friday), kick-off 11.30am