Specsavers Opticas have announced the winners of the Spectacle Wearer of the Year Awards 2017. The first prize of 1,000€ and a pair of designer glasses has been awarded to Lidia Miralles Oms who submitted a picture of herself looking fantastic in her stylish statement black frames.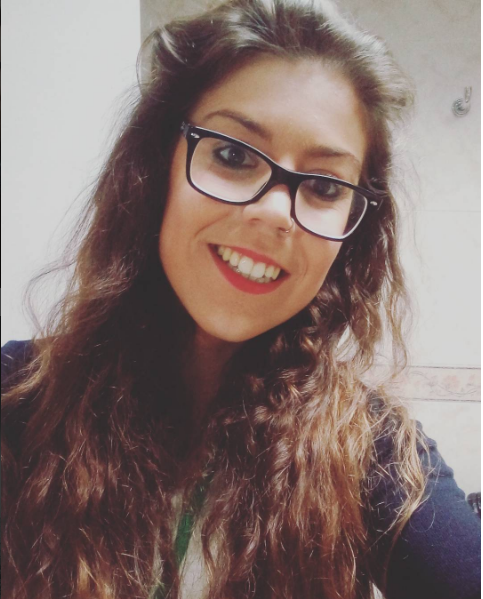 As well as looking pretty as a picture, the judges chose her because of her great reason to feel proud of wearing glasses – "I think of my glasses as an accessory that are an essential part of myself and they give a strong sense of my personality. I love the way I look in them!". She was also very popular with the Facebook fans, who agreed with our judges that she was a worthy winner.
There are also 4 semi-finalists from the different age categories who have all won one pair of designer glasses worth 159€ –
Jessica Crespo Hall
Gabriele Beate Hefele
Nicola Mahaffey
Marco Aurelio Macia Gomez
They were chosen as runners up in their age categories for a combination of votes, great reasons why they love their glasses and lovely pictures celebrating their own style.
As the competition winner shows, glasses are a wonderful accessory that you can use to follow the latest trends, express your personal style, flatter your face and bring out your eyes. Here are some tips from Specsavers Opticas to help everyone look wonderful in their glasses, just like these worthy winners.
Consider your face shape – Different style glasses will suit different face shapes, so make sure you know your face shape before you shop and choose your styles accordingly. Try a wide frame with a strong top line for a rectangular face, an angular frame to flatter a round face and an oval frame for a square face shape.
Take into account your colouring – There are so many colours and materials to choose from that it can be hard to know where to start. By choosing colours that match your hair colour and skin type, you can find the glasses which complement you perfectly. Black hair goes well with metallic frames, blondes should try lightweight styles with delicate warm colours, or if you have light grey hair then rich deep colours or metal styles work well.
Express your style through your glasses – Glasses don't have to be boring and with the great two for one offers available at Specsavers Opticas, you can choose a day and night style, or a colourful and a more conservative option. Think of your glasses as an extension of your wardrobe and an accessory to dress your face! This way you will complement your fashion sense with your glasses choice and set off your look perfectly.
Ensure a perfect fit – Did you know that glasses come in different sizes just like clothes? Make sure that frames do not slip or rub, they will be uncomfortable and won't look right. Specsavers Opticas has introduced Digital Precision Eyecare a cutting edge new way of selecting and fitting customers' glasses, using imaging software on tablet devices. This is very clever kit and gets customers much more involved with the frames and lens selection. It's a quick and easy process which can ensure a perfect fit every time.
Specsavers staff are fully trained to offer style advice on the latest trends and styles to suit all face shapes and help make glasses wearers look and feel great. To find your nearest store visit www.specsavers.es