This article is the first of a monthly series about digital photography, written for The Leader by David Stokes of davidstokesphotography.co.uk.
A short while ago in a photography magazine, I read an interview with a recently retired professional photographer. He was asked if he thought Digital Photography had spoilt the true art of photography. 'I don't think so,' he replied. 'In fact, the advent of digital replacing film has raised the bar'. In these articles I will aim to set out ways to improve your own photos by having a better understanding of how to use your digital camera.
These days, even the cheaper compact cameras have amazing facilities to enable the untrained photographer to take pictures that they could not have achieved with a film camera. And of course, there is so much you can do to improve the photo further by using computer software. This has meant that because the standard of photographs created by enthusiasts is so much higher, the professionals have had to become even better!
We ordinary mortals can also benefit from this new technology, and make our everyday photos of holidays and family a much more satisfying record.
We can do this in two ways.
We can learn how to use all the main features the camera offers. Most people just leave the camera in automatic mode, or one of the scene modes (which are variations of automatic; portrait, sport, close-up etc). These modes work reasonably well in many situations, but often good photo opportunities are lost because the camera couldn't cope. For example, recently I was sitting across the room from my daughter-in-law with grandson on her lap.
Immediately behind them was a large window with the early afternoon sun streaming in. Had I taken the photo on automatic or portrait mode, the bright backlight from the window dominating the picture would have probably meant that their faces would have come out so dark as to be barely discernible. But I took it using what is called spot metering, and I got a lovely picture of them.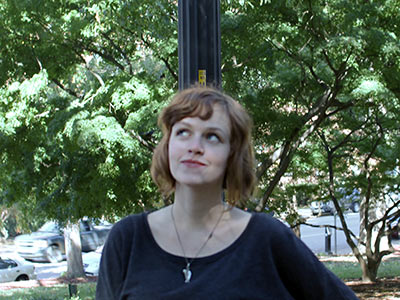 So, there are many situations when taking a photo on automatic results in a poor photo that you would delete. However, with a little knowledge of your camera you could set the camera to suit, and not miss a good photo opportunity.
Secondly, you can remember always to look around for the best composition.
I am sure that all of us have photos where we just asked a friend or relative to smile, and shot the photo, only to find later that Auntie Mildred has a power station chimney seemingly protruding from the top of her head! Looking around first, then taking it from a different angle would have made a much better picture, and whilst that example is bit extreme, considered composition always makes a big difference to a photo.
Over the coming weeks I will be writing regular articles covering many of the basic issues that ensure your pictures are more creative and satisfying. Next week I will begin with a guide on how to choose a new camera. Subsequent articles will cover subjects about the various settings on the camera – focusing, and metering, aperture and shutter speed for example, and how to use them in different situations. I will also be covering some of the principles of good composition.
In the meantime, how can you gain more knowledge of photography, apart from ploughing through terminally boring and confusing manuals?
I run one-to-one courses
With that in mind, together with Paul Ashton I started Photogenics Photography Group, which meets once a month at La Herradura Restaurant Los Montesinos, for those people who have been on one of our courses, or who are likely to do so in the future. We have a different print theme each meeting, with as many people participating as possible, with the aim of learning more about photography from each other in a friendly social atmosphere. We also cover photographic topics with talks and practical sessions. If you are interested to come, please get in touch (see contact details below).
Then there is the Torrevieja Digital Camera Club ('TDCC') which meets at PALS Club, La Siesta from 6pm on the first and third Tuesday of the month. TDCC has been established for over ten years, and welcomes new members of all ages and abilities. Each meeting includes talks on various topics followed by discussion, a members print competition with judges comments and members voting the winner, as well as plenty of time to socialise and have a glass of wine too. The club also organises trips and social events. Their website is www.tdcc.es.
Contact Details
Web: www.davidstokesphotography.co.uk
Email: info@davidstokesphotography.co.uk
Telephone 649 613 517
If you have a question you can email it to office@theleader.info
Some questions and answers will be printed in the next issue, and whilst we will do our best, we cannot guarantee to answer every email received.