A magnificent 578 Euros has been raised at Restaurante Giovanni's, Calle Pintor Serolla 28, Almoradi in aid of of the not so well known charity, Huntington's Disease Association , at a Charity Lunch enjoyed by 44 happy diners.
The event was organised for the second year running by Margaret Tozer, whose brother-in-law, David suffers from HD and moved to Spain 3 years ago in the hope that the warmer climate and relaxed way of life would help with his condition.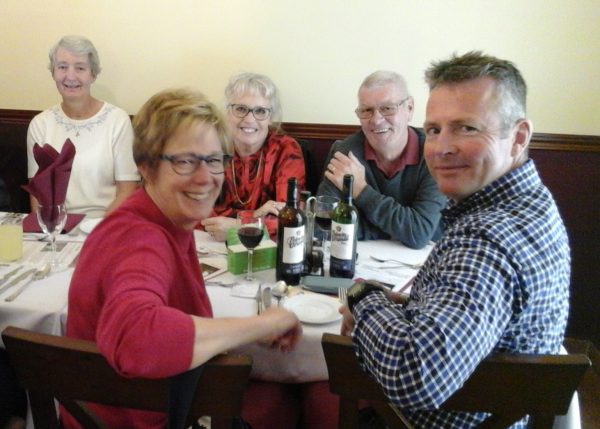 Restaurant owner "John" and his staff generously gave up their time for the afternoon and John donated many prizes, including two Menu del Dia for 2 vouchers for the winners of Play Your Cards Right and Open the Envelope games.
Huntington's Disease is a hereditary terminal illness affecting both men and women which destroys the pathways between the brain and the rest of the body, resulting in uncontrollable movements, loss of speech, incontinence, and loss of memory function, to name but a few symptoms. It also causes changes of personality and depression.
Huntington's Disease destroys everything that makes us recognisable as human beings and there is currently no cure. It has already claimed the life of David's father and is now affecting David and his younger brother.
More fundraising events are planned for the area of Almoradi in support of families suffering from Huntington's; including a Traditional Afternoon Tea on 21st March and the ever popular Fun Quiz on 22nd April, both to be held at the new premises of Cafe- Bar Almoradi, Calle Mayor 91. For more details, please contact Marion Smith on 651043681.
If you would like to get involved with organising an event for HD sufferers in your area, or know someone who is affected by the condition, then please contact Marion, on the number above.