JB Band are well into the 2017 season with a number of concert planned both on the Costa Blanca South and North as well as new ventures with the Royal British Legion. However, the Bass section are more excited over their new arrival……a 'new' BBb Bass all the way from the UK.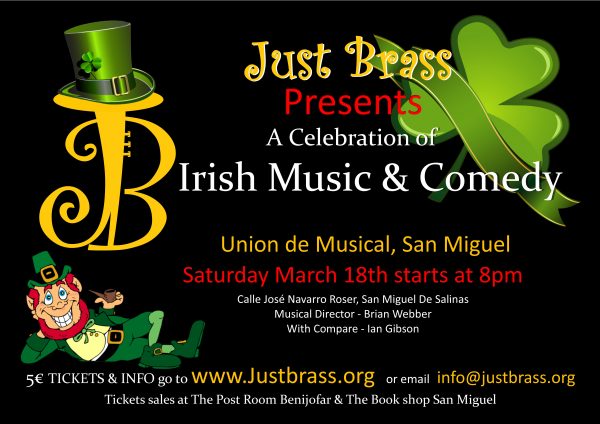 With the growing international interest in JB, the band has secured the services of a top class bass player from Norway leading to the need for an instrument. With the moneys earned over the year from raffles and drinks at concerts, kindly donated by Avalon, as well as Christmas Caroling, the Band managed to raise enough funds to purchase the Bass.
With some nifty bidding on E-bay, a Bass was soon winging it's way from Yorkshire. Even more amazing is that the seller turned out to be an old school friend of the Euphonium player, Jayne.
Mike Thornton (picture) said 'It's not brand new but it's new to me. We'd have to sell a lot more raffle tickets to raise the £3,500 for a brand new Bass'. No-one in the band is paid, not even their MD Brian Webber and last year JB Brass Band donated over 1,000€ to various charities.
The band continue to swell in numbers and are also happy to welcome a Euphonium player from Belgium, a Percussionist also from Norway as well as 2 new members from the UK since January. To complete all sections, the band are looking for Trombone players although anyone is welcome.
The new Bass and players will make their debuts at the Band's first concert of the year 'A Celebration of Irish Music' on 18th March in Union Musica, San Miguel.
Tickets are 5€ and information on concerts or the Band is available on www.justbrass.org