Orihuela, Torrevieja, Guardamar del Segura and Benferri celebrate their processions on a day of tradition and fervour as the Vega Baja was flooded with white palms and olive branches to celebrate Palm Sunday, the official start of Holy Week.
Sunday was bright and sunny with temperatures above 25 degrees that filled the streets with celebrants walking along in procession with handcrafted palms before attending mass and communion.
Orihuela
Video courtesy of Diario de la Vega Baja
In Orihuela hundreds of families participated in the blessing and solemn procession of Palms that, for the first time, was officiated at by three bishops from the Diocese of Orihuela-Alicante.
In addition to the current serving bishop, Jesús Murgui, the emeritus Rafael Palmero and Victorio Oliver were also present. The church of Santas Justa y Rufina carried out the blessing of the palms from where the procession went to the Catedral del Salvador where Bishop Jesus Murgui celebrated mass.
Torrevieja
In Torrevieja, the processions of Holy Week began with the blessing and procession of the palms displayed alongside the images of Our Father Jesus Triumphant and of Saint John the Evangelist, preceded by the infantile throne of the Gospel.
The procession left from the Plaza de Oriente and travelled to the church of the Immaculate Conception, where the celebration of the Eucharist took place.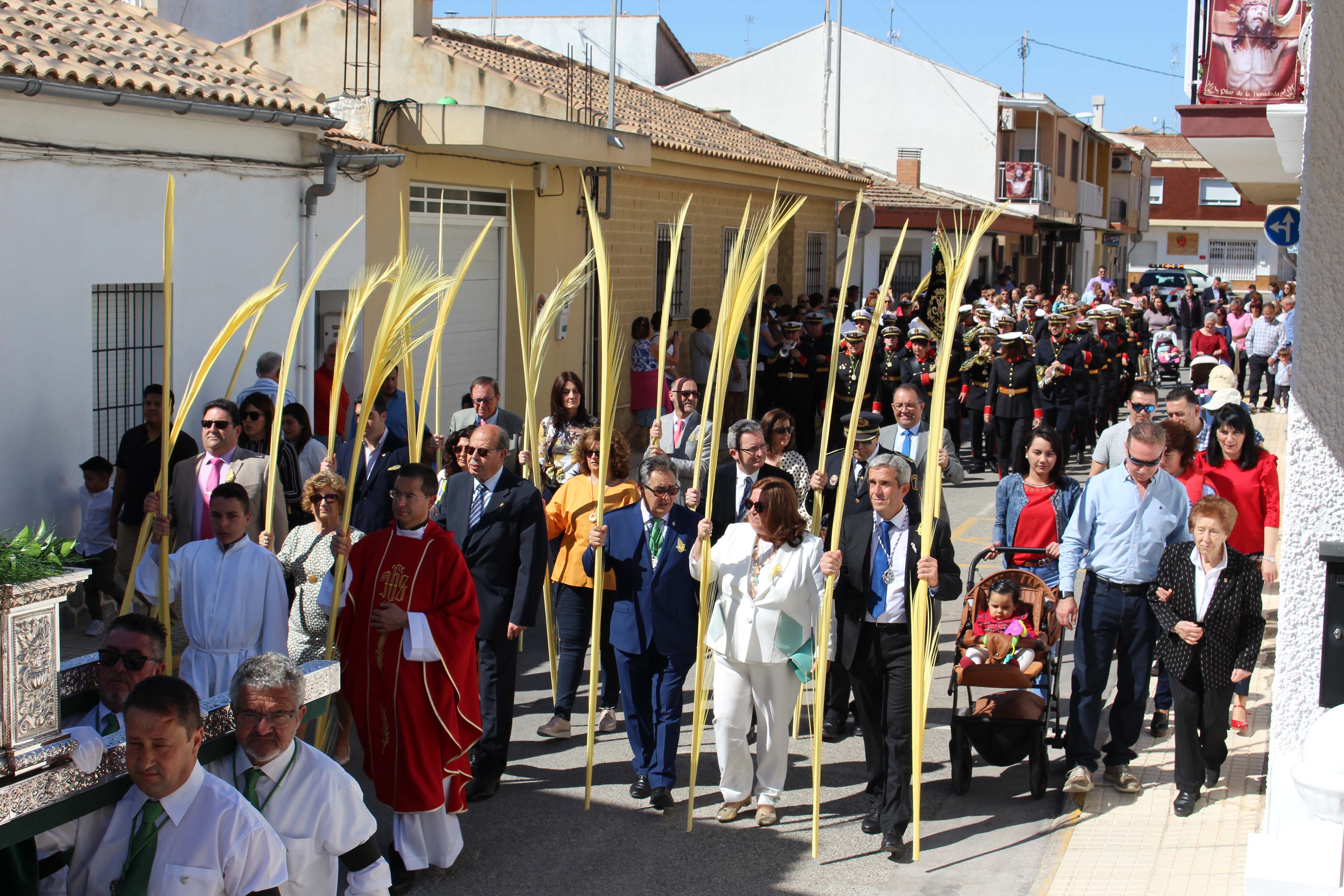 Guardamar del Segura
Guardamar del Segura started the Holy Week with the procession of the palms, also with the image of Jesus Triumphant. The parade travelled from the main church and crossed the central streets to the Plaça del Rosario, where the traditional blessing of the palms was performed before moving back to the temple.
The image was carried on the shoulders of worshippers and was accompanied by hundreds of people, including many children.
Benferri
In Benferri, the traditional blessing of palms that took place in the Town Hall Square before moving to the church for the celebration of Holy Mass.