Since the beginning of this month the British Consulate in Alicante has been running a series of events for UK nationals on Living in Spain and Brexit where British Consul Sarah-Jane Morris and her team have updated residents with the latest information on Brexit and what this means for UK nationals living in Spain.
Last week over 350 people packed the salon in the Playa Flamenca Town hall where they had their questions answered on topics including residency, healthcare and tax.
A range of experts, charities and neighbourhood support groups were represented, forming a kind of "surgery" to make sure everyone got the opportunity to ask their question to the right person.
Aspects covered included residency in Spain, citizens' rights, healthcare, tax and pensions, which was provided by two representatives from HMRC. Also present was Francisco Morales of the Guardia Civil Trafico department to talk about driving in Spain and the Chairman of Brexpats in Spain, Richard Hill.
After a short introduction by the Councillor for Foreign Residents, Sofia Alvarez, followed by an opening address from Sarah-Jane Morris, the Regional Consular Policy Advisor, Lorna Geddie took to the floor where she spoke about the current state of negotiations.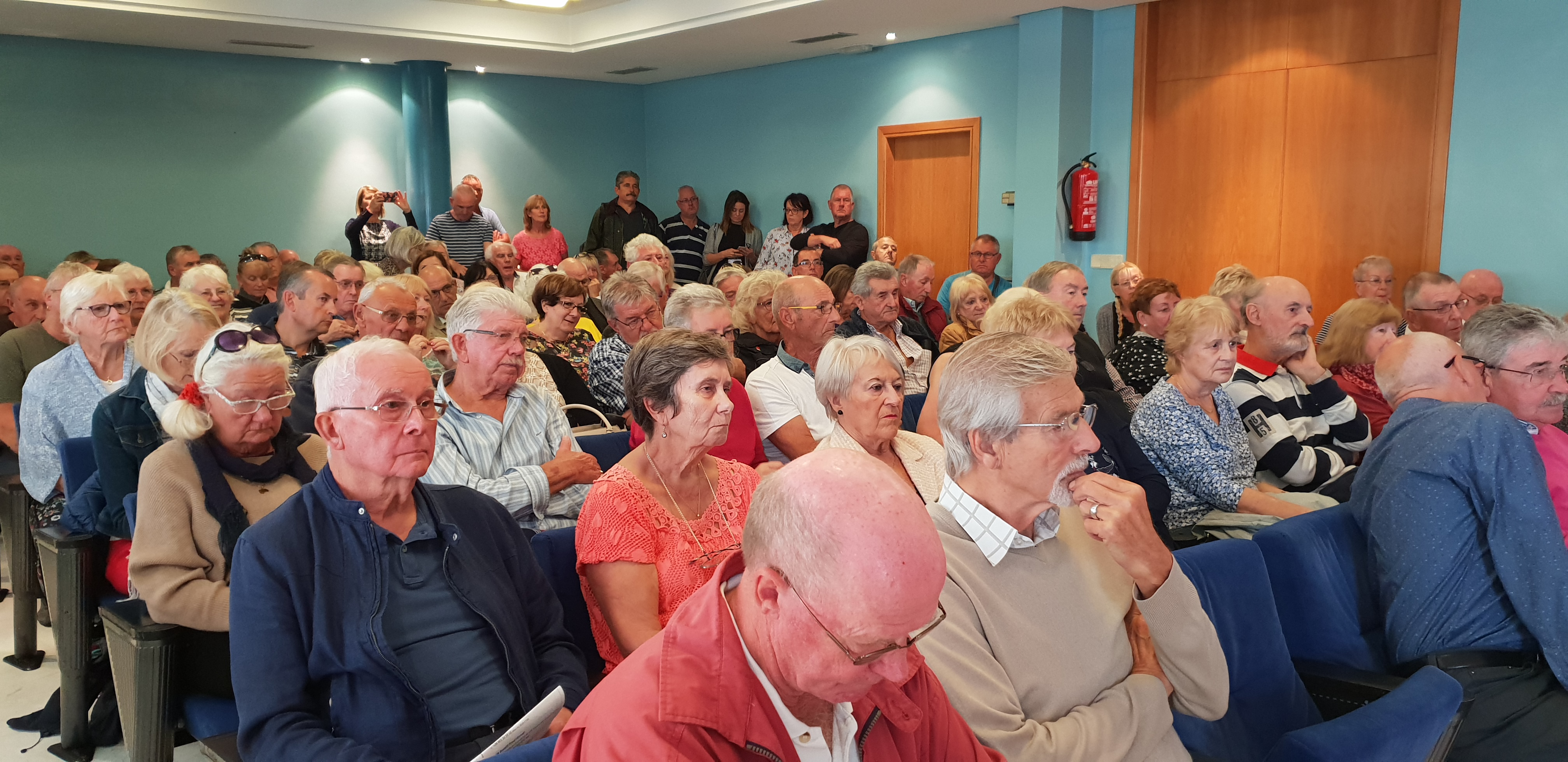 She confirmed that the Spanish PM had recently announced that the 300,000 British Expats who are currently resident in Spain would retain their current rights, but the must be on the padron, in possession of an NIE and be registered as a Spanish Resident.
Anyone not in that situation, but wishing to be so, has until December 2020, the end of the implementation period, to achieve the necessary status.
Lorna then spoke briefly about the withdrawal agreement, future negotiations and citizens' rights, explaining that the only two areas in which agreement had not been reached were the right to vote in Spain and onward free movement within the EU.
Prior to handing over to Francisco Morales, Lorna referred to the UK Government website at www.gov.uk which she said was the only source of information that she could guarantee as being completely accurate, along with the Alicante Consulate pages that are served from the same site, and from which Brexit alerts can be received by email.
Richard Hill explained the purpose of Brexpats in Spain, a group that currently boasts over 5,000 members, to whom the organisation can offer free expert and professional advice. He asked that expats consider joining the group which they can do so at the website: https://brexpats.es.
Thereafter, Sarah-Jane Morris made her team available to those in attendance, inviting anyone with concerns or questions to speak to the appropriate expert. As the queues formed and I left the salon to grab a cup of coffee and a croissant, supplied free by the Ayuntamiento, it looked as they were in for a very long morning.