For the second time craft association Amata is organising a small but select craft fair in Benigembla, offering everybody a good opportunity to buy original and special Christmas presents.
With this fair the Town Hall hopes to interest more people into taking a look at the village and its beautiful surroundings, especially the foreign tourists who usually stay near the sea and rarely travel inland. So on Saturday and Sunday there will be guided tours through the village (in Sapnish and English), starting at 12 noon.
The Craft Fair, organised by Amata (the association promoting modern and traditional arts and crafts in the region), will set up some twenty stalls, every one offering something different, guaranteeing a wide choice: from ceramics to furniture from recicled wood, from leather bags and belts to childrens toys and tiny little figures made of acorns and several stalls with jewelry, each one in a different style and material: macramé, silver, ceramics, glass and wood. All hand made by the people who sell it.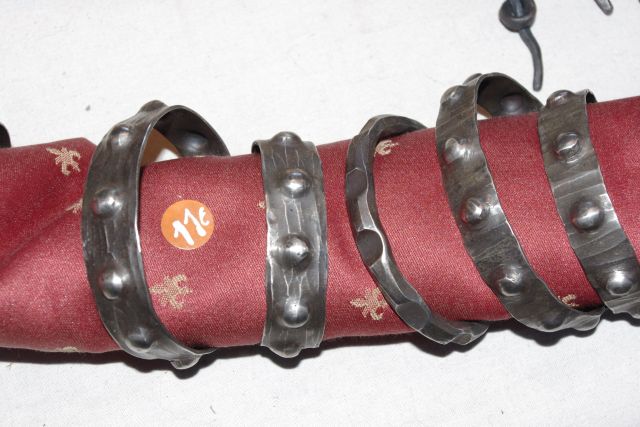 Every morning and every afternoon there is a workshop for children in the fair and on Saturday also in the local cultural centre El Sindicat, just a few steps from the fair. And while the children are busy making their own piece of art, their parents and other visitors can "recharge their batteries" in an old fashioned tavern.
Benigembla is one of the picturesque villages in the Jalón Valley (in the north of Alicante province). Follow the coast road (N332) and turn inland at Benissa; after about 10 km. drive through Jalón, the village that is famous for its wines and the big Saturday morning Rastro (boot sale) and then follow the road past Alcalalí, past Parcent and in the direction of Castell de Castells. A very nice drive at any time of the year.
The Craft Fair will be open both on Saturday 24 and Sunday 25 November, from 11 am till 7 pm (on Sunday till 6 pm) and will stay open at midday. For more information about the fair you can phone Amata (English spoken) at 639 979 678.