Music enthusiasts will be able to enjoy a new edition of "Music in the Park" next Friday, September 28, at 6:30 pm, in the Natural Park of Torrevieja and La Mata.
The event was announced on Friday afternoon by the Councillor for the Environment, Fanny Serrano, who was accompanied at the press conference by the manager of Agamed, José Manuel Nadal. The public will be able to enjoy a special program prepared for the occasion by the Chamber Group of the Torrevieja Symphony Orchestra (OST).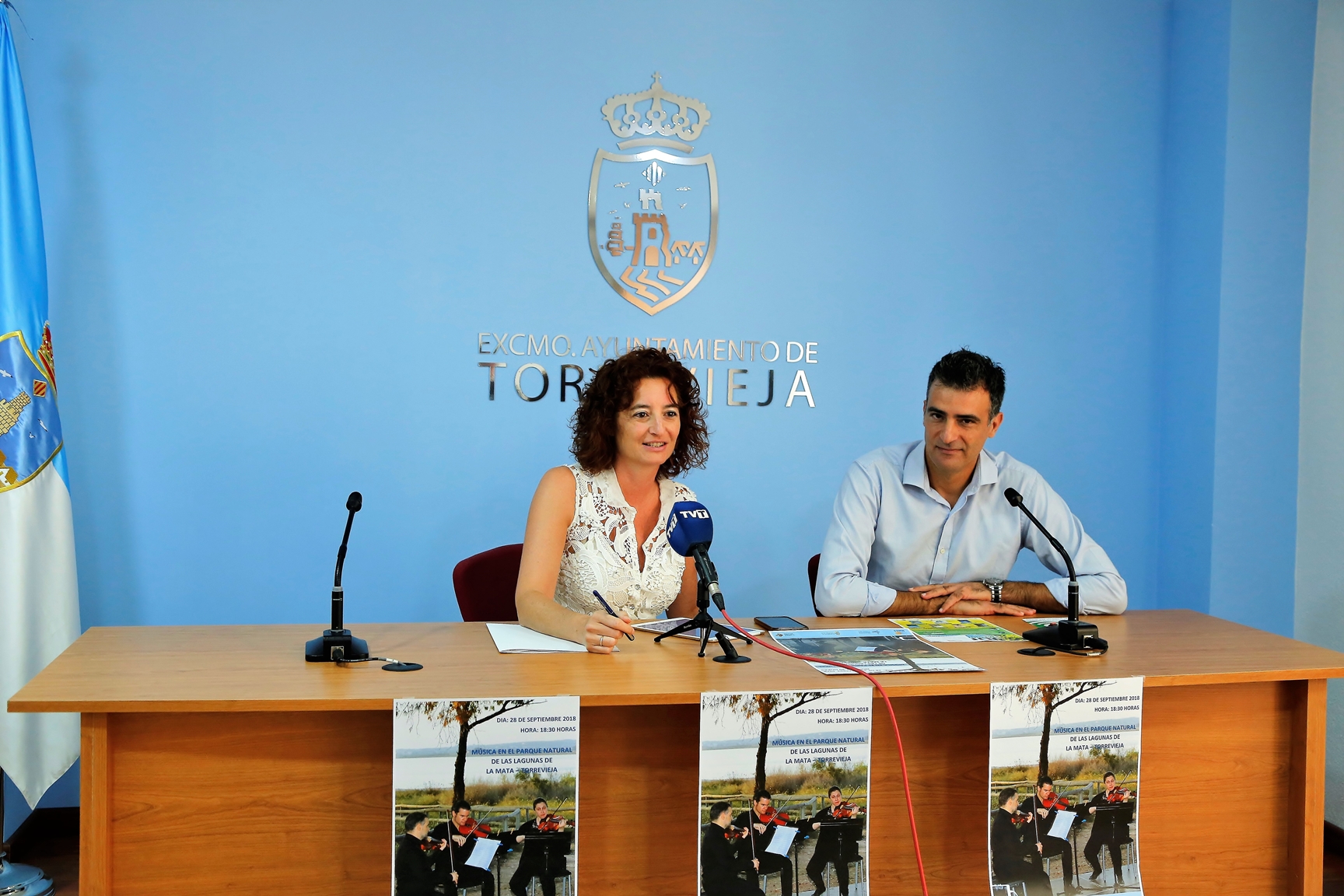 The free concert will be held in the picnic area, facing the lagoon and, as in the past editions, because it is being held in a protected area, only 100 chairs will be available. However, since it is an open space, many more people can go along to listen.
The councillor pointed out that the concert will start at 6:30 pm so that the end coincides with the sunset over the lagoon, which will allow attendees to experience some extraordinary images and memories while they listen to the music. She also recommended that cars be shared where possible so that the number is kept to a minimum.
The program prepared by the OST: Rondeau from the suite "Abdelazer" and Lascia ch'io Pianga from Handel; Air from the Suite for Bach Orchestra No. 3; Divertimento K 136Mozart -I. Allegro and II. Largo (Winter) by Vivaldi, Palladio by Karl Jenkins -I. Allegro-; La Vida es Bella adaptación de Adolfo Arronis; Moon River by Mancini, Oh Sole Mio by E. di Capua (Adapt Iryna Lazaryeva); Oblivion of Piazzolla; and El Choclo (tango) by A. Villoldo.
First violinist, Stanislav Tkach, second violinist, Víctor Manuel Antón Ferrández, Viola, Leticia Cámara Merino and cello Iván Pérez Izquierdo.