There was outrage amongst members of the Royal British Legion as a cross to fallen war heroes and an RBL time capsule were found to have been vandalised in recent attacks in both Torrevieja and Mil Palmeras.
In La Siesta, just outside the Parish Church, the marble base of the cross standing in the RBL Memorial Garden has been damaged by someone using a heavy object. It appears to have been dealt several heavy blows with a hammer, as a result of which the rectangular base has been smashed causing several thousands of euros worth of damage.
The vandalism was first noticed by Pastor Keith Brown, the Chaplain of the Royal British Legion in Spain North, who regularly visits the monument to pay his respects. "I was absolutely mortified" he told the Leader, "when I first saw the destruction that the vandals had caused. Although I have asked around, nobody seems to have any information about the incident so there seems to be little that we can do. I will be speaking to my fellow priests at La Siesta Church, along with the President and Chairman of the Torrevieja RBL branch to see how we can stop it from happening again".
Branch President Gillian Burden said that the police had been informed and quotes were now being sought for its repair.
Meanwhile, in a second incident in Mil Palmeras, it was the RBL time capsule that was attacked which sits alongside the Remembrance Garden in the forecourt of the Catholic Church Capilla de las Mil Palmeras.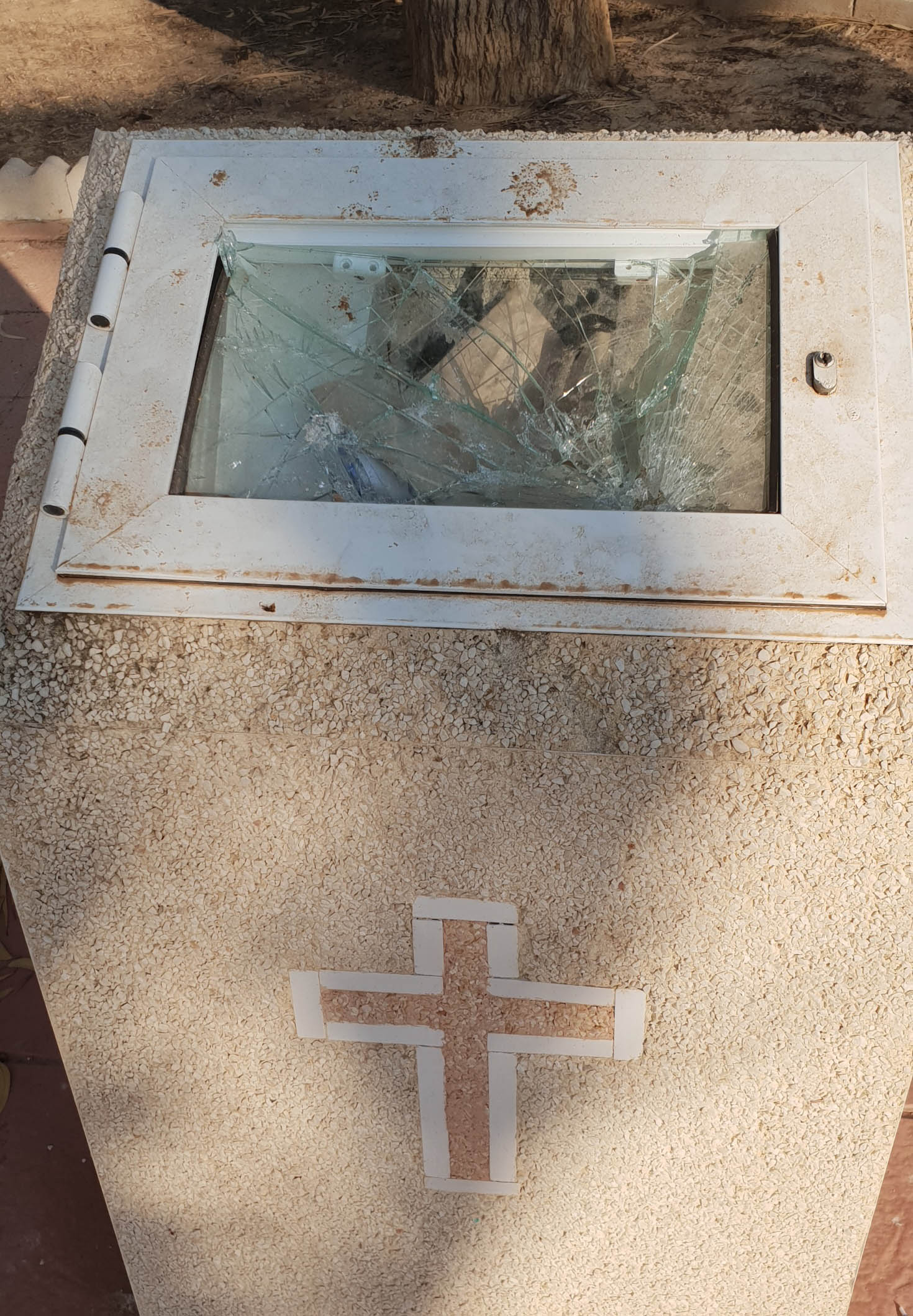 The thick glass cover for the plinth, which protects documents, photographs and CD's, remembering the formation and the early history of the Orihuela and Costa District Branch, was badly damaged. That too seems to have been struck a series of heavy blows with a hammer, although the two incidents are not thought to be related.
Committee member Eddie Coleman, who first noticed the smashed capsule, was hard at work repairing the damage on Thursday, removing the glass and covering the plinth with a temporary top until such time as a new cover can be ordered.
Mr Coleman also said that when he was carrying out the repair he also found evidence of drug usage by the side of the monument.
One local resident who's property overlooks the Remembrance Garden in Mil Palmeras, said he was aware of a large group of youths sitting around the monument earlier in the week and, although he heard glass breaking, the youngsters were running off as he was able to get to his window.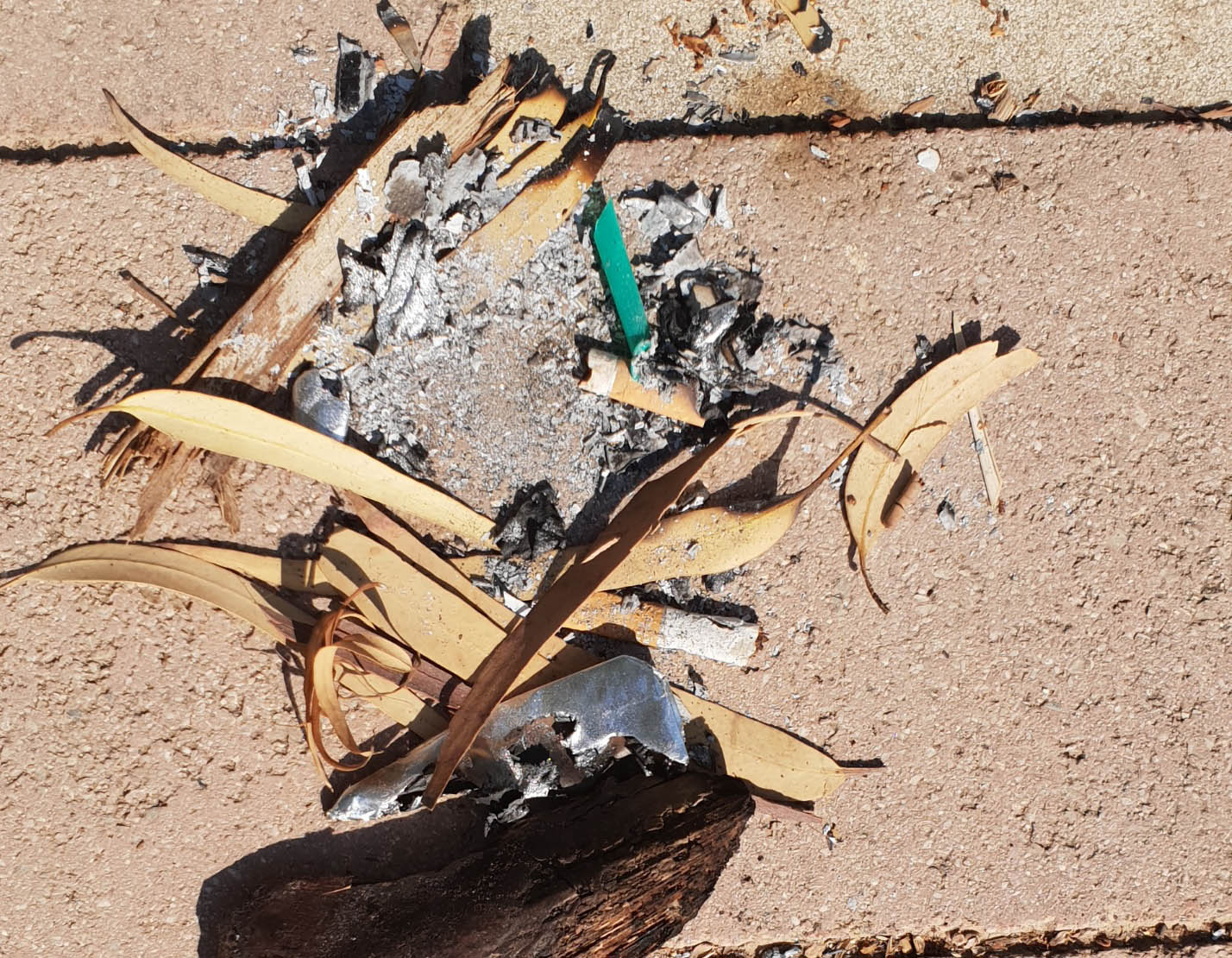 The chairman of the Orihuela and Costa Branch said "There is sense of indignation and shame against the vandals who have trampled the memory of the men and women who fought for our freedoms, but we will make good the repairs and we will move on. Local people have been so supportive and respectful to both branches over the years. I am sure they will share in our outrage."