More than 2,200 standard bearers and wreath layers paid tribute to the fallen
Members of the Hondón Valley Branch of The Royal British Legion joined thousands of Armed Forces veterans and supporters from across the UK and worldwide in a pilgrimage of remembrance to some of WW1's most poignant sites.
A spectacular two-mile march through Ypres to the Commonwealth War Grave Commission's Menin Gate Memorial, led by 1,100 Standard Bearers, was the culmination of the three day event which saw the 2,200 participants visit the WW1 trenches, battlefields and cemeteries of France and Belgium.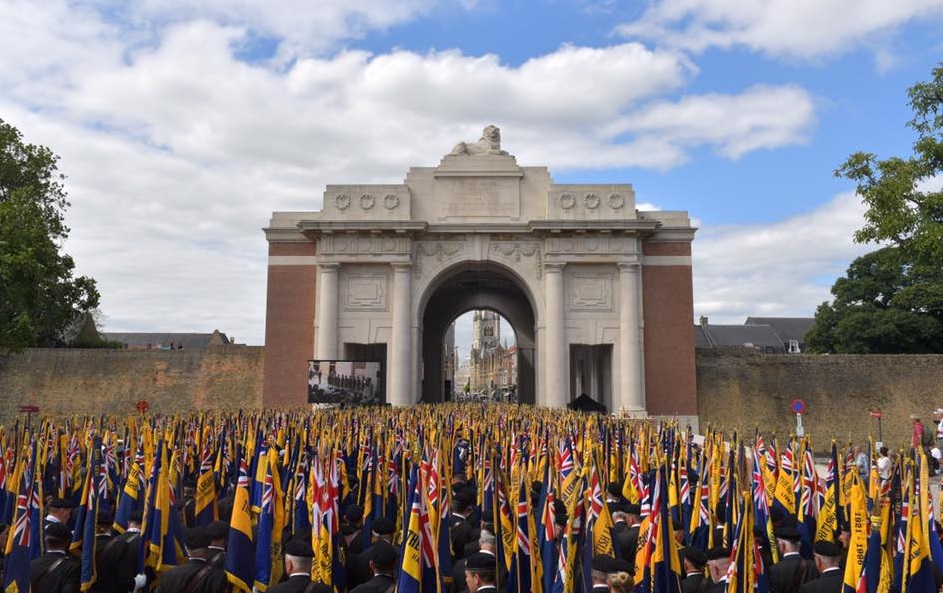 Mr Roger Kingham and Mr Neil Pavitt attended the Great Pilgrimage 90 as representatives of Hondón Valley Branch, as a Standard Bearer and wreath layer respectively.
Mr Neil Pavitt, Parade Marshal District North Spain, a member of the Hondón Valley Branch said "Being part of such an historic event and representing my Branch in commemorating those that lost their lives in the First World War, was an honour and something I will never forget."
The Branch Chairman, Ian McNeil said "The Branch members are extremely proud that Neil and Roger represented the Hondon Valley Branch in this event, recreating the Great Pilgrimage of 1928 and were also able to visit various cemeteries, museums and trenches."
Bob Gamble, The Royal British Legion's Head of Commemorative Events, said: "GP90, was the Legion's biggest membership event in modern history and is a suitable tribute from the members of The Royal British Legion in honour of the First World War generation, echoing the way the British Legion community commemorated the 10th anniversary of the conflict in 1928."
For more information visit www.britishlegion.org.uk/branches/hondon-valley or email the secretary on hondonvalley.secretary@rbl.community