Firefighters were called to a blaze at 02.15 am on Tuesday morning, in El Chaparral, Torrevieja, where two vehicles were completely destroyed.
The cars were parked overnight on la calle Picassa, El Chaparral urbanisation, north of the municipality of Torrevieja, according to a spokesman from the Provincial Fire Consortium
The alert was given at just after two in the morning. When the firefighters arrived at the scene the fire from one of the vehicles parked in the street was already spreading to others located alongside.
When the emergency services were eventually able to bring the fire under control, two of the cars were completely destroyed while two others were partially damaged by the flames. The Civil Guard is now treating the incident as arson.
Being on a slope, fuel from all of the vehicles ran down the street, as a result of which firefighters were required to remain in the area for most of the night while the road was cleaned with detergent.
El Chaparral is a residential urbanisation with a population that is mainly made up of a British and Central European population.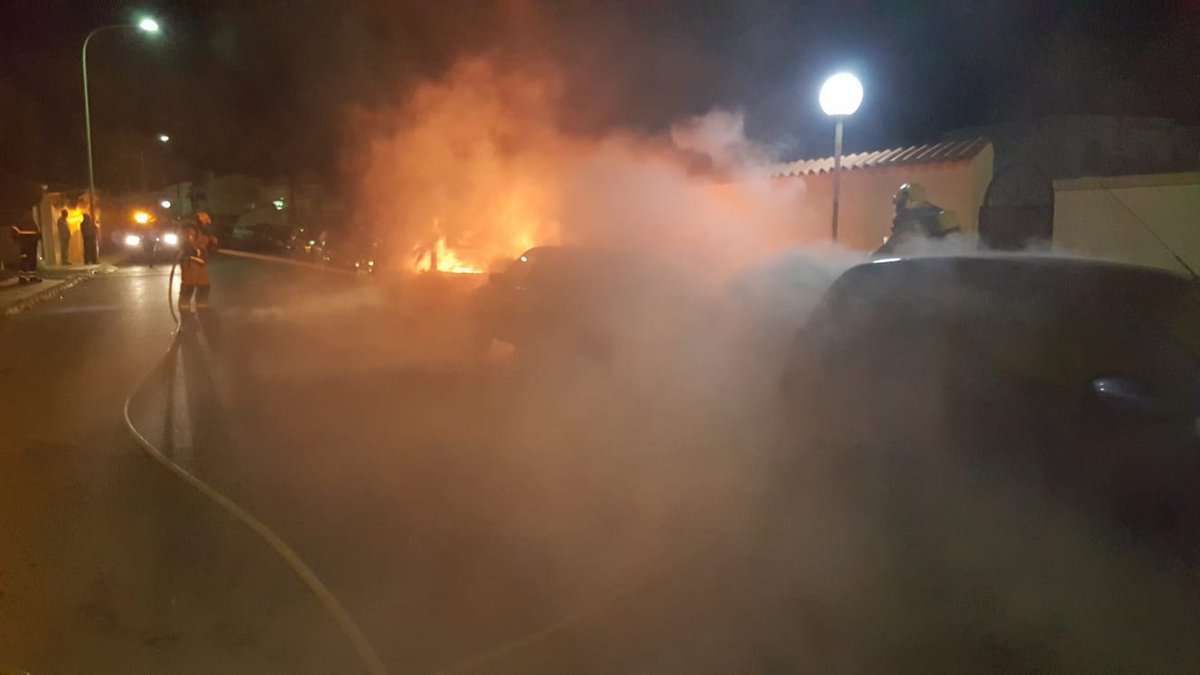 Photo: Twitter@BomberosDipuALC