The mayor of Torrevieja, José Manuel Dolón, met with the Naval Commander of Alicante, Gustavo Adolfo Gutiérrez de Rubalcaba and the Commander of the hydrographic vessel "Antares", Luis Gómez, last week.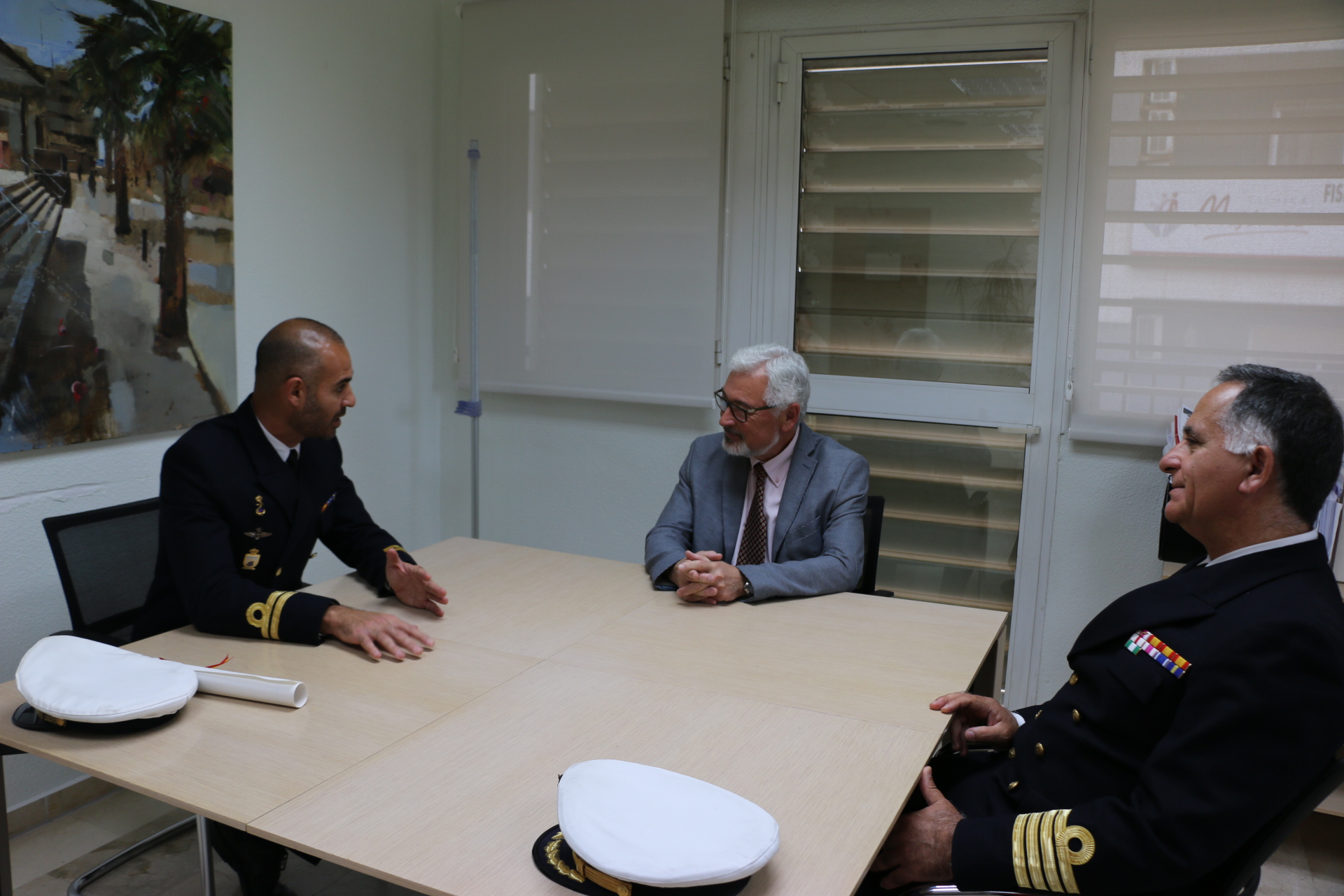 The visit was simply a courtesy call by the two naval officers who are currently engaged in a hydrographic campaign in the Alicante coastal waters where it is updating the cartography and nautical publications of the province.
They explained the work that the ship is carrying out in the Port and approaches of Torrevieja, the purpose of which is to provide all navigators (mariners, fishermen, sportsmen) updated and accurate nautical charts to ensure safe navigation.
In addition, the boat is updating the nautical charts that are very useful charts for sports and recreational boating. Their work also determines the type of seabed, the situation with regard to algae banks and cetacean reports. It is expected to be working in the area until 18th May.