CD TORREVIEJA – 0 JOVE ESPANOL – 2 ……………by BY STEVE HIBBERD
In front of 125 sun loving fans inside Vicente Garcia Stadium, Torry were able to field a full strength team, plus 4 subs on the bench, for this latest Preferente league fixture. But that's where the good news ends, for throughout the whole 90 mins play, they had only 1 shot on target.
Even though Pedreño's men failed to trouble the opposing keeper, their commitment was never in doubt. It seems light years ago since Torry nicked a late winner in Alicante when the 2 teams last met, but whereas Jove Español now top the table, troubled Torry are now in total freefall.
Realistically, there's no danger of relegation, but it would be nice if long suffering fans could be treated to a goal, let alone a victory! Only Vicente Boix, Lewis and Santi of the starting 11, are originals from the start of the season.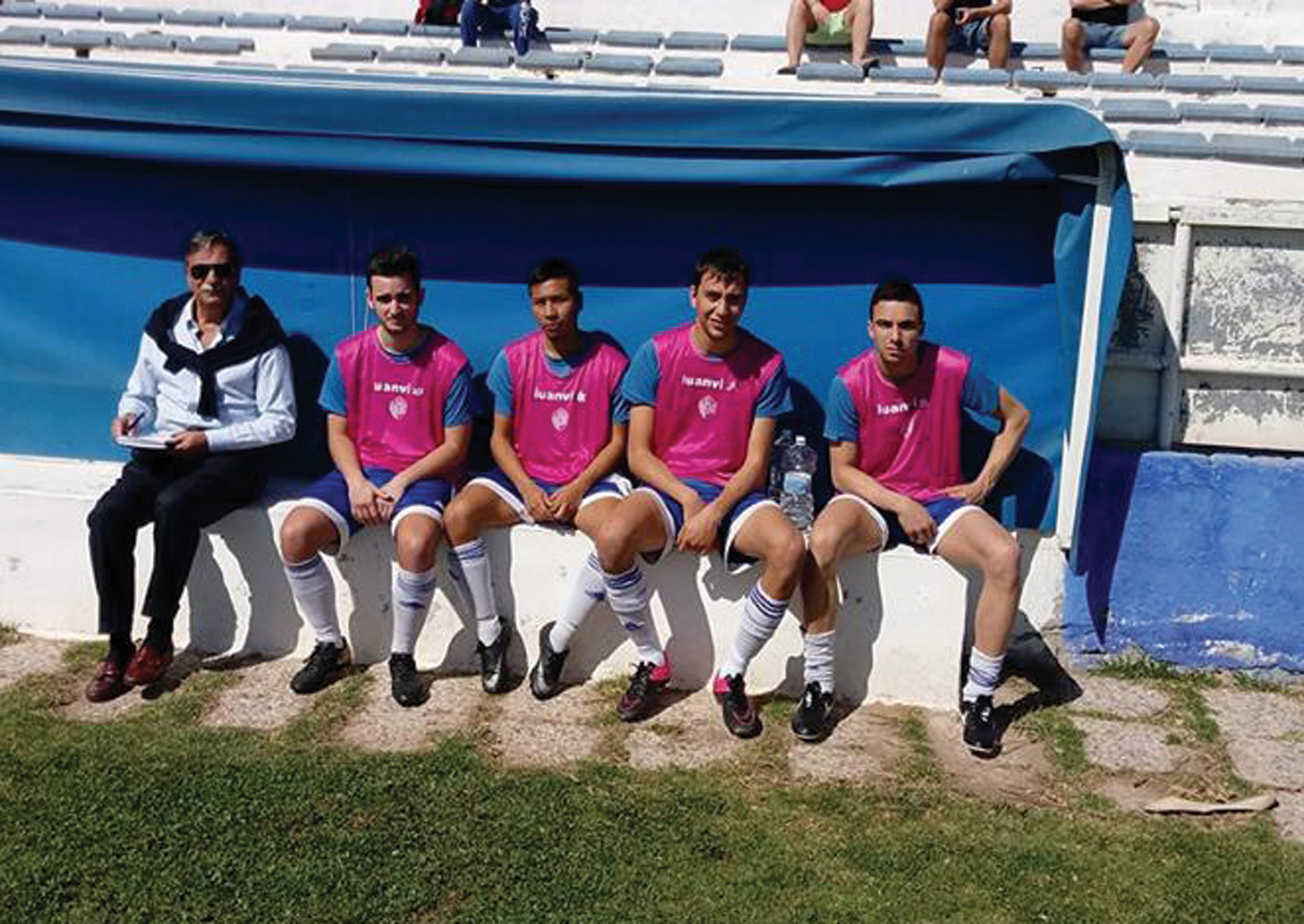 Where and why have other players left the club? Why does the starting time of home matches change within a few days' notice of the original published time? Who is currently in charge of the club? These, and many other pertinent questions, might well be addressed to a certain Graham Knight.
Although masquerading as a football club director (allegedly), he chooses to treat the press with total contempt, being arrogantly oblivious to the long term damage that is being done to this once proud club.
Jove made their intentions clear from the start – attack, attack attack! On 10 mins, Dani rounded Torry keeper Cristobal, but fortunately delayed his shot long enough for the danger to be averted.
A cross from the right on 15 mins by Carlos found Fuentes at the far post, leaving the striker with a simple tap in for the opening goal.
The game took on a cynical edge as both teams picked up bookings for bad tackles, then adopting tit for tat tactics. Sammy curled a free kick around the wall on 21 mins, but Cristobal did well to turn the ball away for a corner. From the 3rd consecutive corner, Cobo headed just over the bar, as Torry were well and truly under the cosh.
Silver did have a sniff of glory on the half hour mark, but a linesman flag interrupted his run when through on goal. Ref Alvarez waved aside strong penalty appeals for handball inside the box, as the hosts were getting more and more into the match. Then in 1st half stoppage time, Torry captain Silver brought off a fine save from keeper Josette, who dived full length to deny a shot creeping inside his near post.
Unfortunately a Pedreño inspired half time talk, fell well short in achieving the desired results, for his men failed to trouble a redundant Jove keeper throughout the 2nd half.
Luis shot inches past the post on 48 mins, then sub Adria shot from distance, but achieved the same result as that of his Jove team mate. Jove had a valid claim for a penalty turned down when keeper Cristobal appeared to bring down an opponent, as the contest became one way traffic.
The deciding goal arrived on 76 mins, involving 2 second half Jove substitutes. Soxo played an inch perfect assist to Adria, who from 10 yards coolly drilled the ball under Cristobal's diving body. Vicente had been on the receiving end of a particularly nasty foul earlier on, and he was a very lucky man when already on a caution, not to pick up a 2nd for a none too subtle lunge at his previous perpetrator.
Without Tomi in the side (I presume he has left the club?), there does not appear to be a natural goal scorer who is likely to end the drought that Torry now find themselves stuck in.
Next weekend, Torry were due to play away at Calpe, but as Calpe have been kicked out of the league, they are without a fixture. The following Sunday 29 Apr, (ko 1130, 1200, 1630 or 1700? – check club website regularly for up to date details), when Hercules 'B' are the visitors to Vicente Garcia Stadium.