Gymnasts from the Jennifer Colino Club in Torrevieja, Tatiana Shevchyk, Alina Standret, Leanne Kohlstedt and Aniya Tuganbekova, have each qualified for the National (age group) Championship to be held in Guadalajara from 18 to 21 April.
Their qualification was achieved thanks to the great result obtained on Saturday in the Base Autonomic Championship held in Almussafes where the girls achieved: the following results: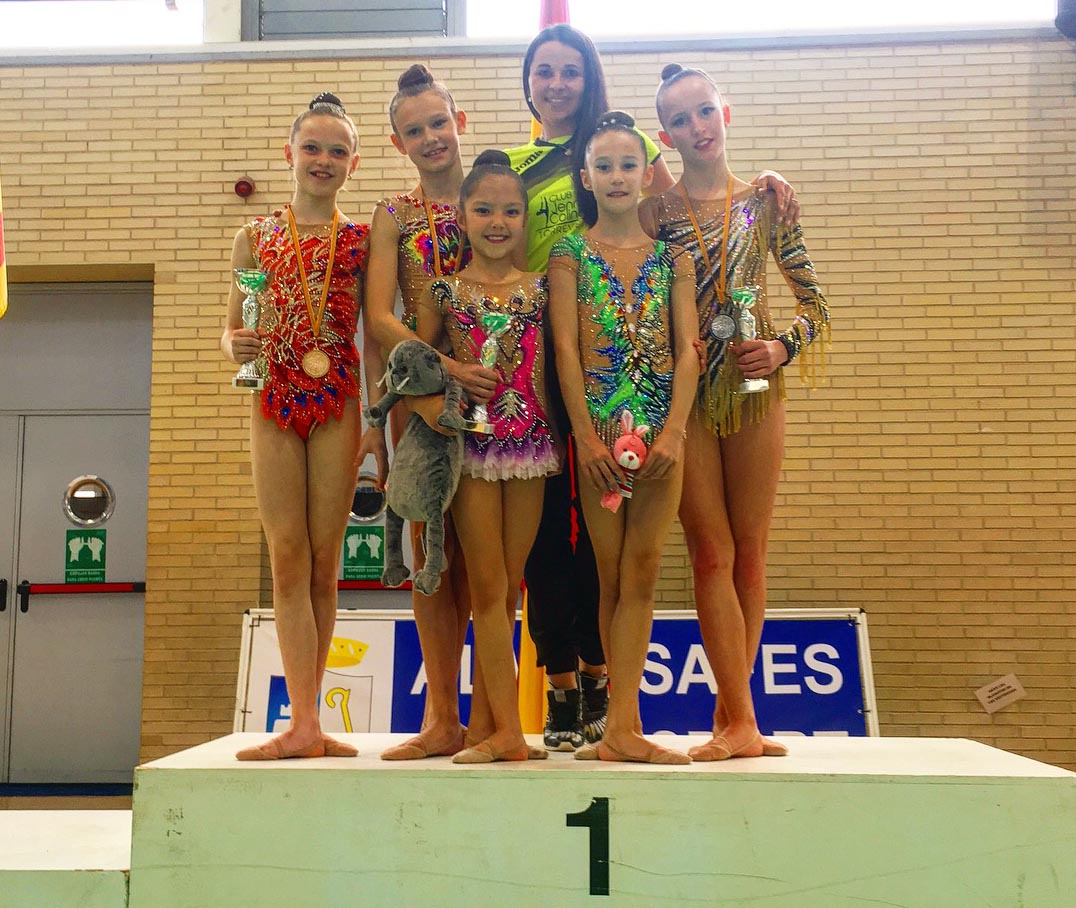 Tatyana Shevchyk, was proclaimed AUTONOMIC CHAMPION in the cadet category after a great rope exercise.
In the children's category, the two gymnasts, Alina Standret and Leanne Kohlstedt, achieved a magnificent double for the Jennifer Colino Club after both performed a perfect ball exercise
Alina Standret, got the GOLD and therefore, became the AUTONOMIC CHAMPION while Leanne Kohlstedt picked up SILVER and the AUTONOMOUS SUBCAMPEONATO.
Aniya Tuganbekova, delighted the public with her brilliant performance getting a meritorious fourth position in the category alevín with the hoop exercise, just one tenth of a point off the bronze medal position.
The next goal of the club will be to achieve success in the 1st Phase of the Iberdrola league to be held in the city of Guadalajara next week.