The mayor of Orihuela, Emilio Bascuñana, was on the coast on Wednesday where he presided over the naming ceremony of the C/Cipres Community Centre on the anniversary of the birth of the poet and former Governor of Alicante, Ramón de Campoamor.
The mayor was accompanied by Councillors Sabina Galindo, Luis Boné, Sofía Álvarez and Mariola Rocamora.
In carrying out the ceremony Bascuñana said that he was delighted that the Civic Centre is once again being used by many different groups, in providing residents with a variety of leisure, cultural and educational activities.
He explained that the Civic Centre 'Ramón de Campoamor' has now become a centre where associations such as' Campoverde Theatre Group ', the Bulgarian Association' Edinstvo, the Educational and Cultural Association ' Valores', la Mesa Alemana, 'Orihuela Costa Community Care', AMPA 'Playas de Orihuela', and the Caboverdiana Cultural Association of Torrevieja, all meet.
So throughout the week, on all weekday afternoons and some evenings, there is a selection of activities in which residents are able to participate, organised by the associations themselves.
The Civic Centre 'Ramón de Campoamor', also contains a library that accomodates a large selection of books in a variety of different languages. There is even a space dedicated to Ramón de Campoamor himself with a few of his best poems available to browse.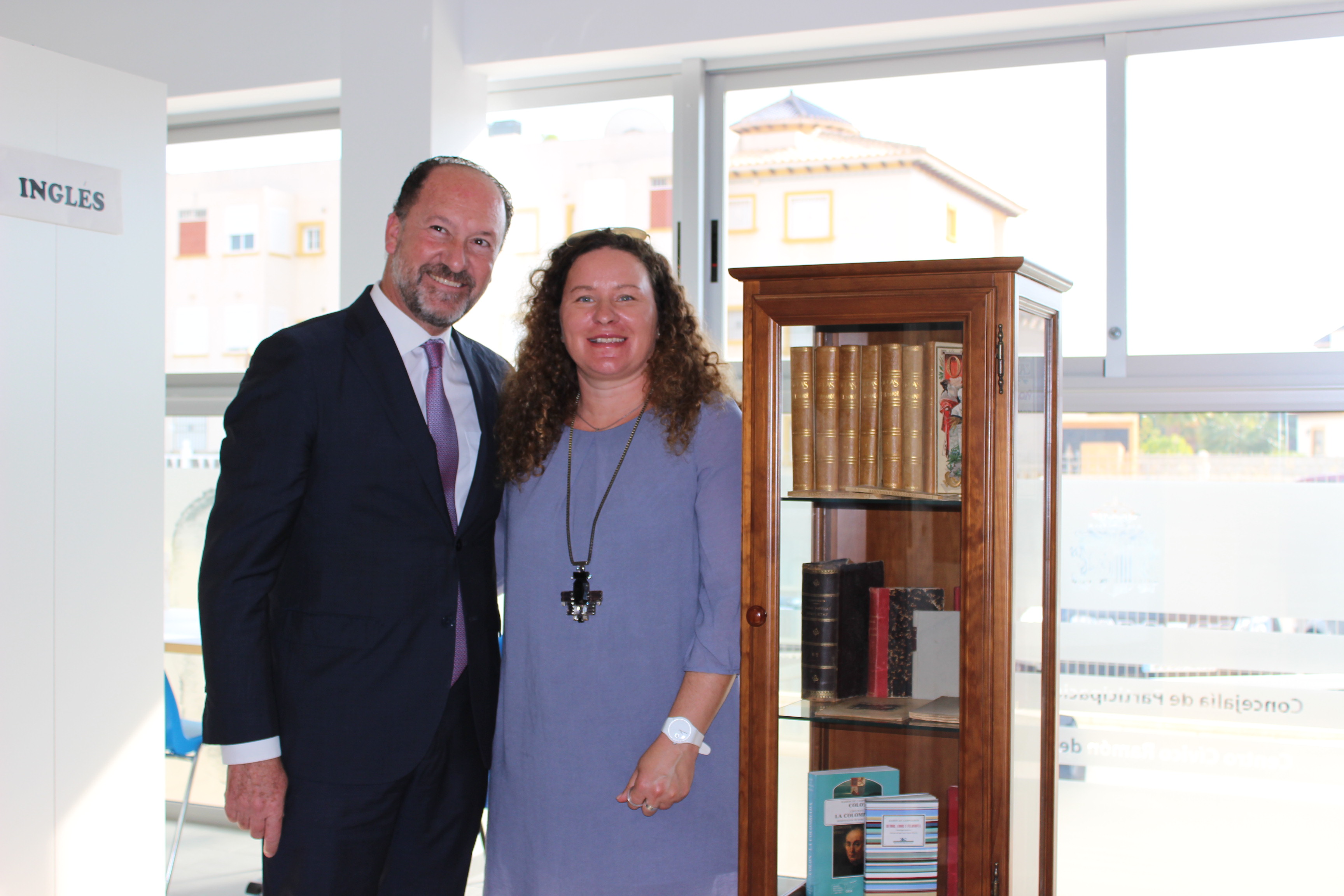 The Library is currently run by Katalin along with a number of volunteers and it is open from Monday to Thursday to 1pm – 5pm. They have a stock of 13 000 books which are available in English, German, Spanish, French and a number of Scandinavian languages.
Many of the activity groups are provided by Norah Bond and her ladies at OC Community Care. These include Spanish beginners, flower arranging, art, card making, exercise to music and there is even a Drumming and Percussion workshop which Norah insists is an excellent way to reduce stress.
The group organisers said how pleased they were to be part of the official naming ceremony, emphasising that it was only made possible by the hard work and dedication of the Councillor for Overseas Residents, Sofía Álvarez, and her assistant Fermín González Rodríguez.
The tribute ceremony also featured a small exhibition by the history professor and writer Miguel Ruiz, who spoke about many of the most important aspects of the works of Ramón de Campoamor, even reciting some of his most emblematic verses.