The General Directorate of Heritage announced last week an investment of 1.1 million euros for the recovery of Guardamar's Dunes. The announcement was made by Carmen Amoraga, during the inauguration of the exhibition on the shipwreck of the Bou Ferrer in the coastal town's Cultural Centre.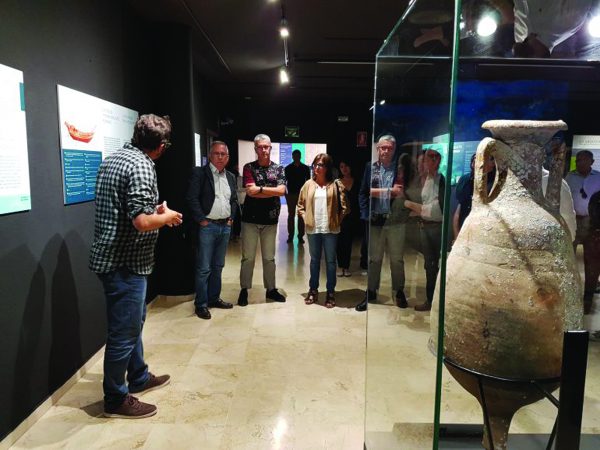 The works will consist of the recovery and further excavation of the archaeological remains of the Rábita and Fonteta area, both of Phoenician origin. In addition, 300,000 euros of the budget will be used to establish a site interpretation centre.
Amoraga pointed out that this is a commitment that was first confirmed at the beginning of the legislature but could not be carried out due to budgetary restrictions.
However, the General Director of Patrimonio has assured everyone that the works will begin before the end of the year and is confident that the whole project will be concluded by 2019.
The Bou Ferrer exhibition, meanwhile, will continue through to late July. You will be able to see exhibits from the shipwreck of this 30-metre 230-ton cargo ship from the mid-1st Century, from Monday to Saturday 10.30 to 14.30 and 17.30 to 20.30.
The shipwreck is of a freighter which belonged to the Emperor of Rome. It was discovered in 1999 by divers off the coast of Villajoyosa and is the largest Roman excavation of a shipwreck in the Mediterranean Sea.