Stagestruck is a local theatre group that has been performing shows since 2011 to raise money for the Alzheimer's Association and other local charities. The group are currently rehearsing for their next show 'Carry on Pomeii' and are looking forward to their opening night on Thursday 11th May at the Cardenal Beluga Theatre in San Fulgencio. Two more evening performances follow on Friday 12th and Saturday 13th May.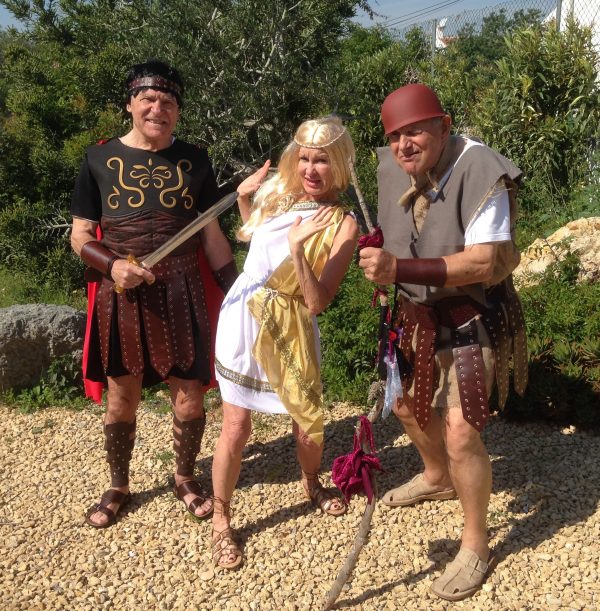 'Carry on Pompeii' is an original script written by Stagestruck Director, Leigh Humphries. The production is a musical comedy, an adults only show because of its naughty innuendo content. The story is set in Senator Pious Maximus' house in Ancient Pompeii and the local Forum, and highlights a very busy two days in the life of the Senator and his family, friends and slaves.
The show features some hilarious characters including Saliva the Soothsayer and Nefarius the Slave Trader and sidekick, Geriatricus. In addition, the slave sale and the Miss Vestal Virgin Pageant are scenes not to be missed. As is usual for Stagestruck productions, as well as dance and comedy, an eclectic mix of popular songs support the script so get your tickets now for a great night at the theatre.
Tickets are 7 euros and are on sale at The Post Box, Quesada, The Post Room, Benijofar, The Card Place, Benimar, Cards and More, La Marina, Kennedy's Supermarket, Montesinos, Leaf's (Formerly Marabu Lounge), Quesada and Ray's Laundry, La Marina. Alternatively you can reserve tickets by calling Leigh on 679679584 or email leigh.humphries58@gmail.com.