What a great night was had by all at the Annual Winter Ball on Saturday, 4 December at La Finca Golf, Algorfa, organised by our regular supporter Susan Reader on behalf of the Elche Children's Care Home.    The guests were greeted on arrival by Dave Diggle (volunteer charity accountant and Blacktower Financial Management sponsor) together with Santa (charity volunteer Kevin Hopkins).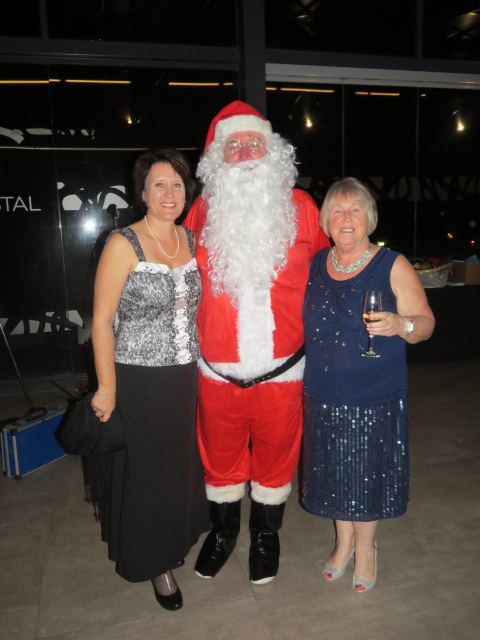 The tables were adorned with ornate centre pieces provided by Kim Nicholls and whilst enjoying a fine three course meal, we were dazzled by the magic of Graeme Mykal.   Throughout the night we were entertained by soul singer Barrington (who had a few party games of his own).
Here are just a few photos from the evening, but there are many more on our Facebook page Elche Home.
We would like to thank our sponsors Blacktower Financial Management, Vincent Real Estate and Alicante Studios, without whom these events would not be able to take place.  A very big thank you, as always to Susan Reader for making it all possible and helping raise money for the children.
Alicante Studios are also sponsoring our website and in the new year (in conjunction with our website manager Haydn) will be launching a new, updated website with much more information about the charity, how we raise money and what it is spent on, forthcoming events and how you can get more involved.  An amazing 1,025 euros was raised for the Elche Children's Care Home on the night.