A 3 year old Irish boy, named by local police as James Greene, is fighting for his life after he was pulled unconscious out of a community swimming pool in the Aguamarina urbanisation in Cabo Roig this morning (Monday 12 August).
A source at a medical emergency response co-ordination centre told The Leader: "A call was received just after 9am saying a child had fallen into a swimming pool and had been pulled out by local residents but was unconscious.
The first to arrive were four agents from the Orihuela Local Police who found the child "very cold", according to the same sources. After performing resuscitation manoeuvres, the child responded and with his vital signs restored.
Shortly after the arrival of the police, a Basic Life Support took over along with a doctor from the Cabo Roig Medical Centre. They were later joined by an air ambulance crew from Guardamar who, together with the emergency staff on hand, worked for over two hours by the side of the pool before they were able to stabilise the young child.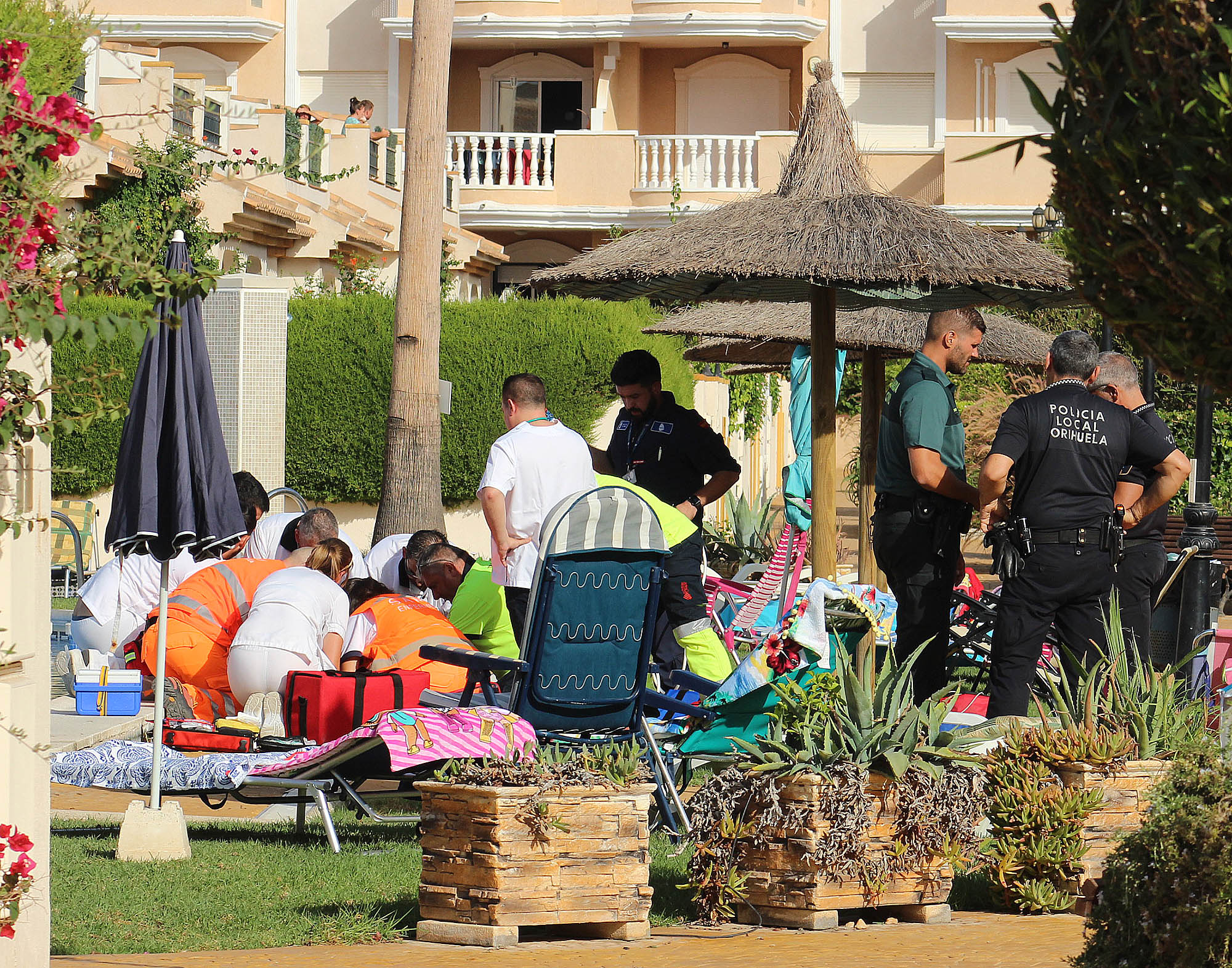 Municipal sources told the local press that the boy was with his grandparents who are understood to be from Cork and that they had just eaten breakfast.
The Judicial Police of the Civil Guard has now taken charge of the investigation to clarify the causes.
The Councillor for Public Safety, Ramón López, said that he wanted to congratulate "the rapid action of the agents of both the Local Police and the doctor from the health centre who were able to stabilise the child despite him being without oxygen for some time.
At just after 10.30am the boy had been stabilised enough to be moved to the air ambulance which took him to Alicante General Hospital where he is currently fighting for his life, surrounded by family members.
The urbanisation pool rules state quite clearly that parents are responsible for the safety of their children but although the pool is open from 8am to 10pm the pool attendant doesn't start work until 12 noon.  He was not on hand at the time of the accident.