This weekend the little village of Sagra in the North of the province Alicante will come to life because the local cultural association has organized lots of activities in the lovely setting of the "Fuente" at the bottom of the village under the name "La Font Experiències".  You can enjoy several concerts, there are food trucks, you can taste local dishes and there is a small but original craft fair.  For the children thare are games and theatre.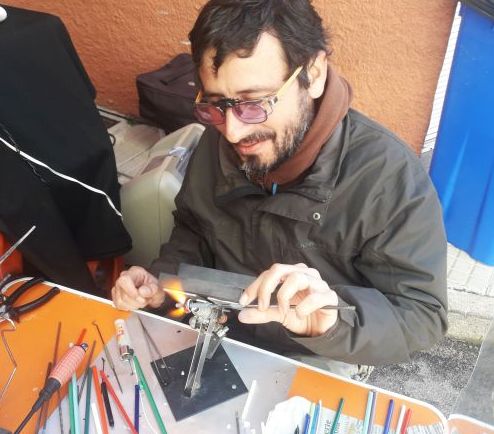 The event starts both Friday 28 and Saturday 29 June at 7pm with "show cooking" where a local dish is prepared in view of the visitors, who can even taste it when it's ready.  The regional craft association Amata is present with several stalls: a potter and a glass blower will show their crafts and you can buy original jewelry, pictures and leatherwork – all hand made by the participants.
There is an entrance fee of 5€ which include a voucher for a drink, or you can pay 17€ and also have some tapas.  More information and the complete programme you can find under lafontexperiencies in Facebook.