The Caldero Day celebration at Los Alcazares is a long awaited fiesta on many people's calendar and, for some years, SAMM has booked a pitch where members can come and let their hair down for a bit of fun on the beach. It also helps attract the odd new member.
This year the day dawned with a blue sky and sun which continued all day. Julian Pering and Bob Miles brought the SAMM marquee down early and a few other Balaton members gathered to help assemble and erect it.
There was an excellent turnout of between 50 and 60 members and friends, with other members visiting during the day to swell the numbers.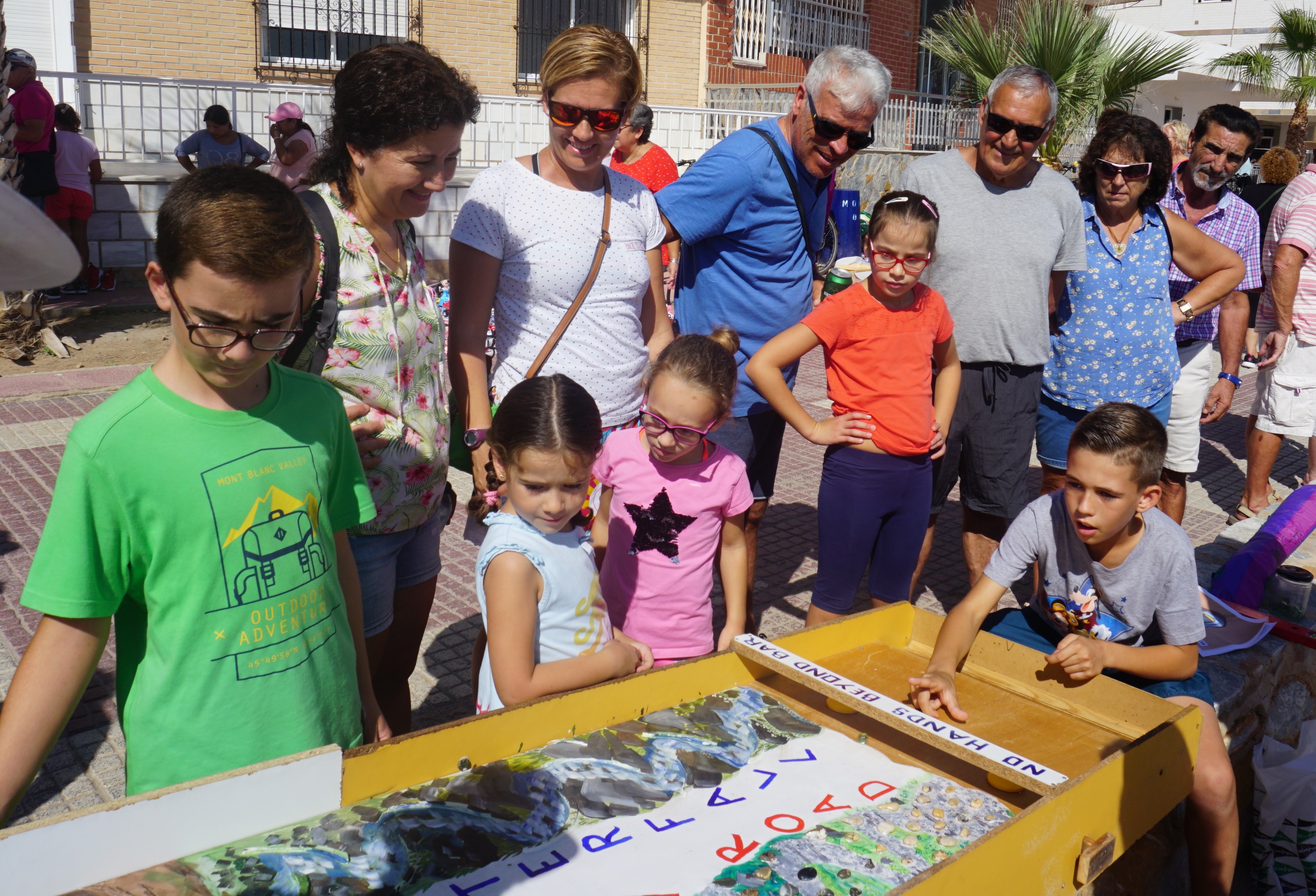 SAMM always have a "theme" to the event and this year it was "Mamma Mia" with people being asked to dress all in white; most did. The traditional flash dance was performed on each hour from 2pm to an ABBA compilation and was a paseo stopper. It looked well rehearsed and everyone had a lot of fun doing it.
To continue the Mamma Mia theme the Balaton group provided Swedish meat balls, potatoes and sauce for their members, which Julian and Jo organised and Colin helped cook. Vernon provided a BBQ for those who preferred to cook their own food.
Jack Moss sailed the drinks over from CTD with the help of Tug Wilson and John Down in a Shoestring group dinghy, and then provided sailing trips to anyone who asked, including, at the request of his Grandma, one little five year old Spanish boy who seemed to really enjoy the experience.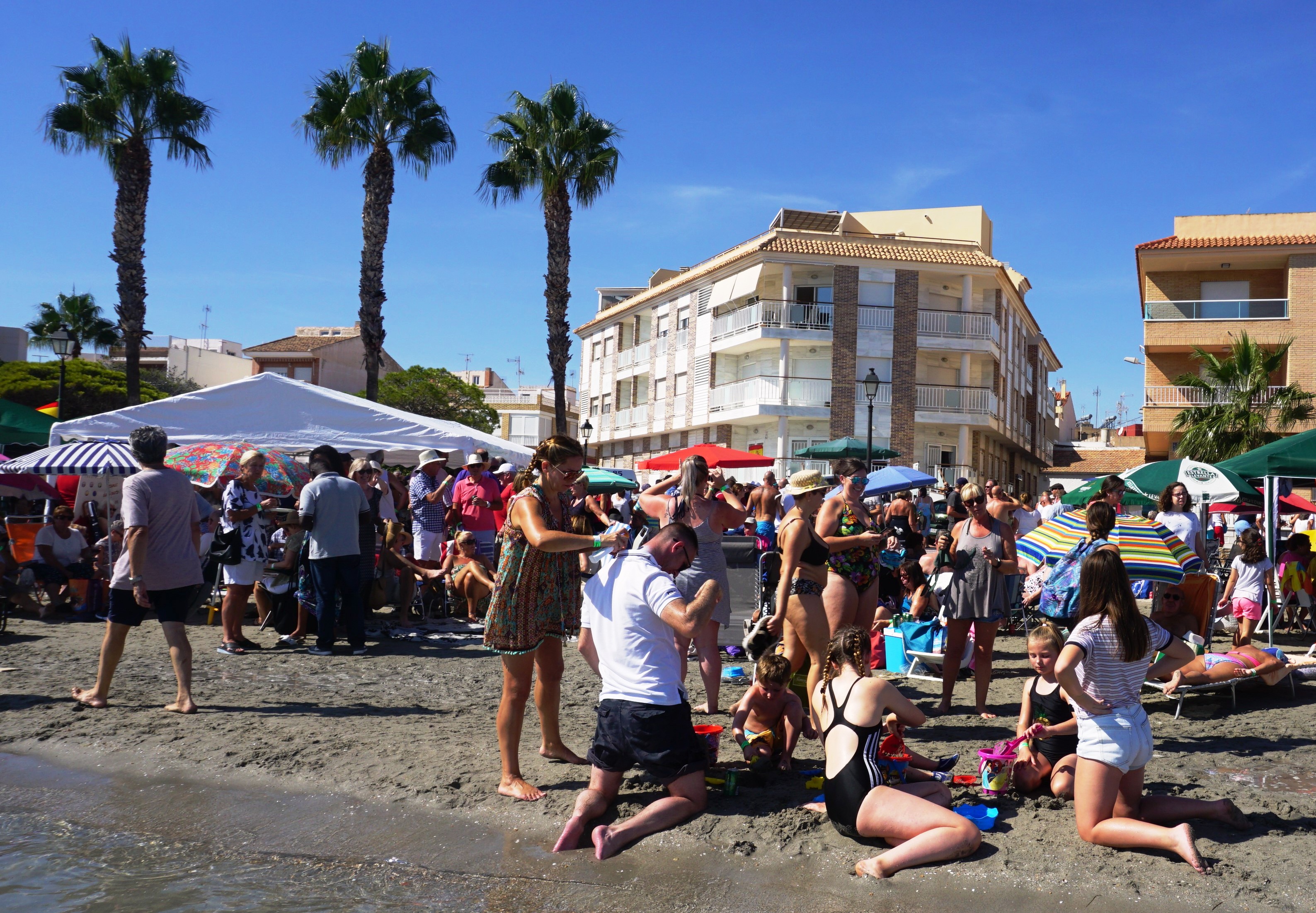 Julian as usual provided a fun board game, which had many visitors and Mick Burgess brought his beach game along and great fun was had trying to knock the skittle off the pole.
After the last flash dance some of the performers dashed into the sea in full costume to cool off and put on a spontaneous repeat of their performance but in the sea. While they were doing this there was a fly pass by the Spanish air force acrobatic team "Patrulla Águila", Eagle Patrol in English.
There were plenty of members still around at the end to help with the striking of the marquee.