Music lovers are in for a real treat on Sunday 13th May 2018 at 7.30pm at the Centro Ecumenico, Cristo Resucitada, La Zenia, Orihuela Costa when two outstanding choirs will be performing their spring concert, Spring Serenade. As usual the choirs will be conducted by Nigel Hopkins who has been bringing excellent choral music to Orihuela Costa. The concert will bring together the outstanding Orihuela Costa Male Voice Choir and the excellent In Harmony Chamber Choir.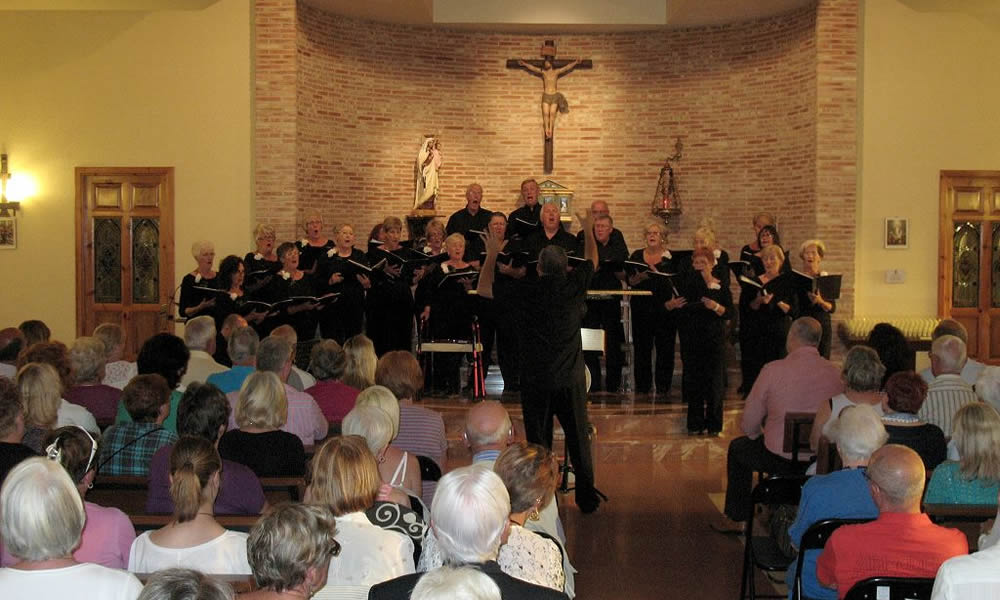 The Orihuea Costa Male Voice Choir impressed a totally new audience when they performed with Melody Makers International Choir in January at the Orihuela Costa Resort. The Orihuela Male Voice Choir have earned a reputation for the richness, expressiveness and quality of their singing and have a dedicated following, not only in Orihuela Costa but also in the greater Albir region where they frequently invited to tour. The In Harmony Chamber Choir have preformed some outstanding choral works including Vivaldi's Gloria and John Rutter's Requiem plus regular concerts of seasonal Christmas music.
Be sure that you don't miss this evening of great, joyous singing. Ensure your seat for this excellent musical event, which will also feature the young soprano Verity Hall who has delighted music lovers with her beautiful singing. This is the only concert scheduled by Nigel Hopkins this spring so hurry down to La Ponderosa, La Zenia to buy your tickets. Entrance costs are 12€ and proceeds support local charities including the Ecumenical Church.