When I was told a little over a year ago of the plans to attach a commercial centre to the side of the Consum Supermarket in La Zenia I must admit to some concern. I really couldn't see how the architects would make it work. But 12 months down the line the results and the finished product is superb.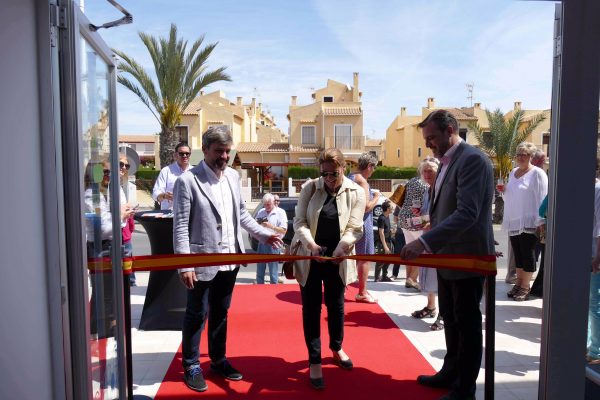 And when the new centre was recently opened by Consum officials along with Orihuela's Deputy Mayor Juan Ignacio López Bas, the chance to see the extension first hand was too good an opportunity to miss.
There are four units which are occupied by 3 local companies. LA PONDEROSA, has taken a double unit in which is specialises in jewellery and quality gift items, bringing together some of the very best high street brands in one convenient space.
A further unit has been occupied by VALENTIN SANCHEZ, with it's store dedicated to the sale of furniture, relexation products and mattresses, under the brand Comfortissimo while the electricity energy marketer SIESTA ENERGY has also opened its new offices in the complex where it offers reduced prices and a better service to those customers who want to reduce the cost of their electricity bill.
Go along and check the centre out. It will prove, I am sure, to be a welcome addition to the area.