There is a new tennis and padel centre in Almoradi, that is perfect for those living in the surrounding areas to learn and play these two sports.
If you live nearby, in Almoradi, Algorfa, Benijofar, Quesada, Dolores, Catral, just to name some of the local areas, then this could be the perfect place for you to play and learn tennis and padel. The centre is easily found- if you come off the ap7 motorway at Dolores and go towards Almoradi [along furniture alley] and turn right at the first roundabout, you will find the centre. Address- Ctra. Almoradi-Rafal s/n, km. 1- 03160 Almoradi. The 3 tennis courts are excellent, of a greenset type surface and the 4 padel courts have blue artificial grass.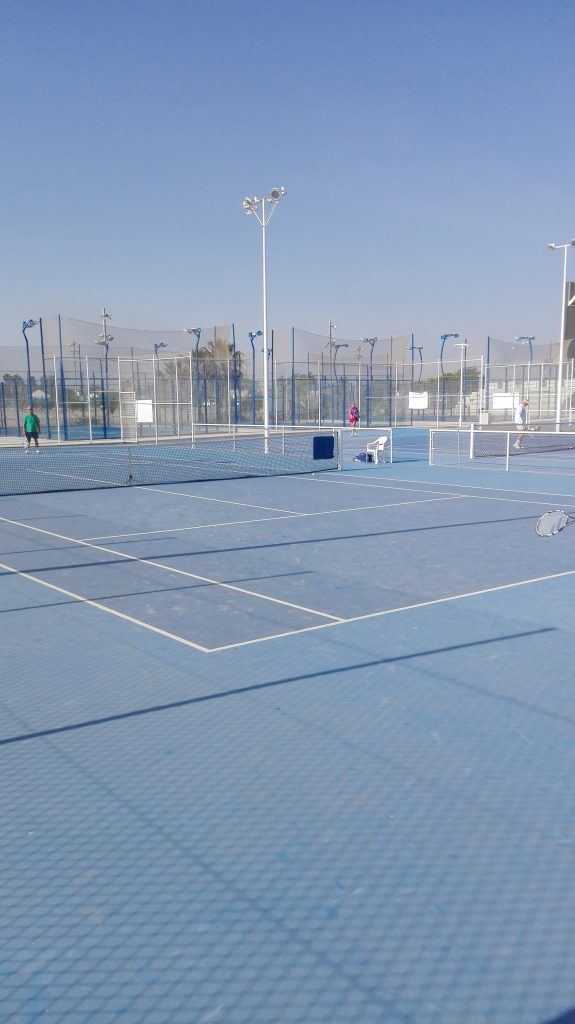 Courts are only e4 for 1 1/2 hours and there is already a tennis coaching and play group session, for club standard players on a Monday morning from 10-12, for x-pat tennis players.
The club tennis and padel coach, Steve Durie, would like to set up a tennis and padel club play session on Thursday mornings, throughout the year. This would be suitable for all ages standards and nationalities. For just e7, you can come along and play social organised sport, keeping fit and making new friends.
Steve can also give individual/shared lessons, in both sports for those who have never played before.
If you are interested Steve can be contacted on 635061439, sdurie@hotmail.co.uk.