Very nearly 2/3rds of those who voted in a recent poll taken at the CEIP Playas de Orihuela, came down in support of changing the school hours to a continuous day.
In a census gathered from 409 parents, 272, 66.5%, voted in favour of the motion while 266, 34.5% voted against.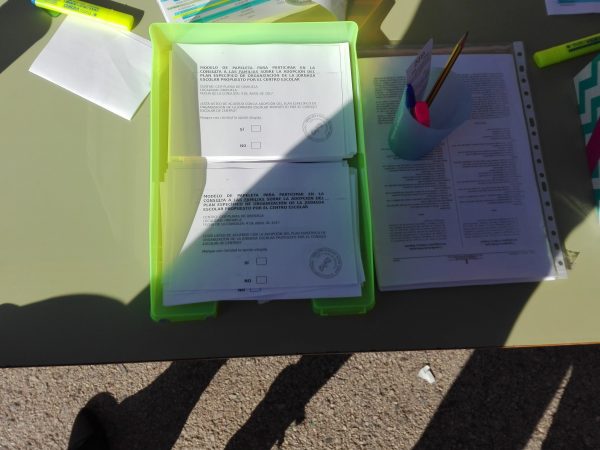 Organisers said that the information campaign that they launched was the largest that the school had seen in 14 years. It was also the one which created most interest, even more so than the recent battles to provide brick built accommodation in a new school
This behind the campaign said that they used circulars as well as holding meetings with translators and presentations with slides, all explaining the continuous day. There were even banners made by the students, and displayed on the perimeter fencing around the college.
The vote was held at the school last Tuesday, 4th April, between 9am and 7pm. It is understood that the new school day will begin on the students return following the Easter break.