Although the situation is gradually easing the Orihuela Costa Branch of the Royal British Legion is still in hibernation and, for the most part, will remain so until the end of the State of Emergency.
There have been one or two opportunities to meet though, although in very small numbers, but with borders closed, branch members have not been able to cross between the Murcia and Valencia Communities.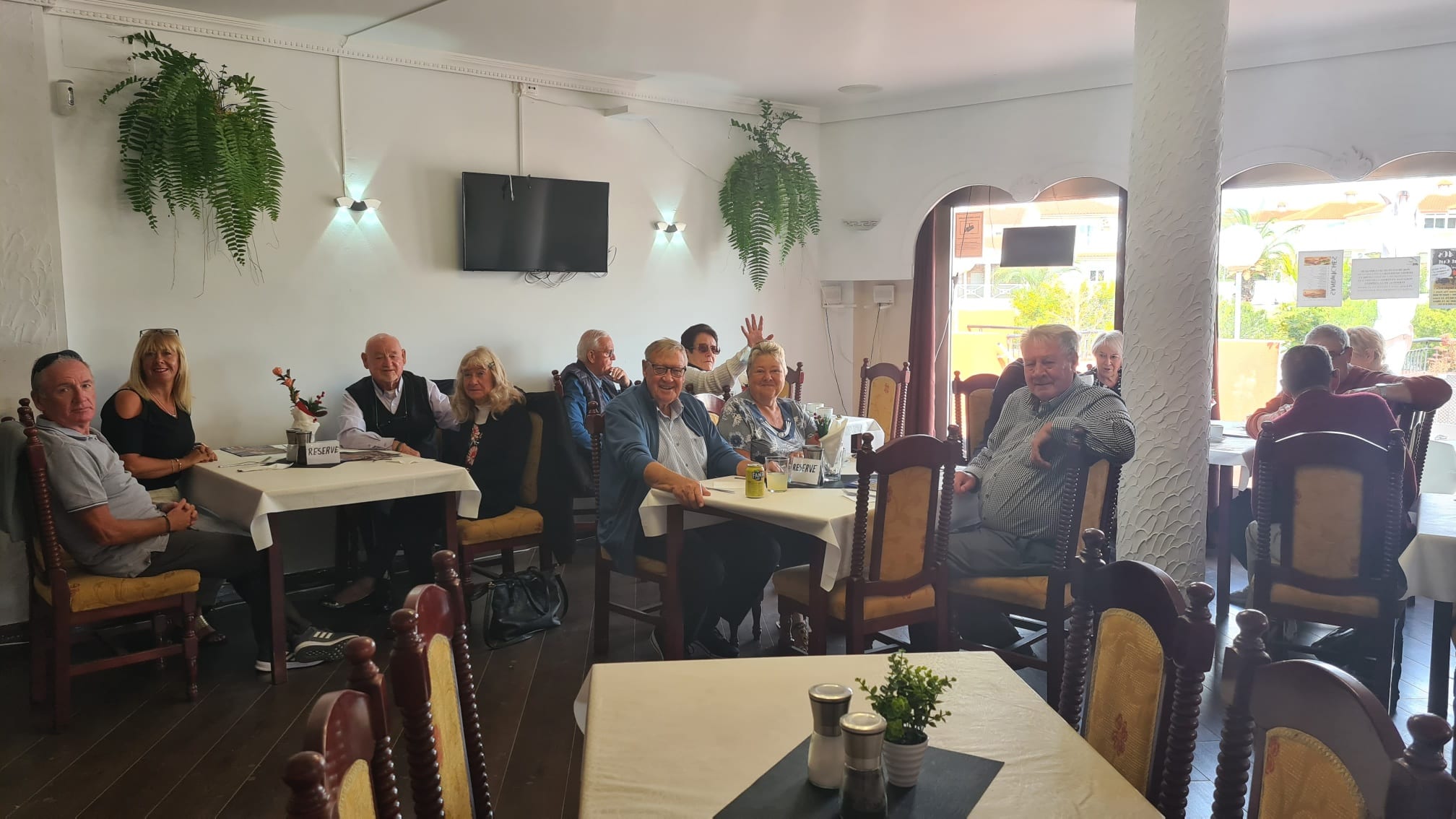 Nevertheless, members residing in the Orihuela Costa gathered for lunch a week or so ago in the High Life bar and restaurant where they enjoyed catching up after many months of lockdown.
There was a similar gathering in San Javier where the President enjoyed a meal with a small group of members who live in Murcia region.
The group met at the Time Out Bar, which has always been a great supporter of the RBL. Despite being under new management, everyone was made welcome and introductions were made with a view to ensuring that the long association will continue.