With four days of unrivalled horse racing on show, the Cheltenham Festival is often the highlight of horse racing enthusiasts' calendars. Taking place between the 10th and 13th of March, the Festival bears witness to some fantastic races, including the Champion Hurdle, the Queen Mother Champion Chase, the Ryanair Chase and the Gold Cup.
Odds are already in place for all four of these major races with Epatante 10/3 to triumph in the Champion Hurdle, Altior 9/4 to win the Queen Mother, A Plus Tard 3/1 to cross the finishing line first in the Ryanair Chase and Al Boum Photo 4/1 to take home the Gold Cup.
Prices are expected to change so punters can keep up-to-date with the latest odds and horse racing picks online as we edge closer to the big event in the next few weeks.
With Cheltenham on the horizon, what five things are almost certain to happen during the Festival?
Five-day Cheltenham debate rears its head once more
The Cheltenham Festival was once a three-day event, but that changed in 2005 when four days became the timespan of the event. Now, there have been calls to increase that further to five with the likes of trainer Kim Bailey – Champion Hurdle winner Alderbrook and Gold Cup winner Master Oats in 1995 – leading the charge.
Bailey is just one of many that thinks commercial pressures will push the event to five days, but opposition continues to be a problem. The quality of racing is said to be an issue with critics arguing that the good action will be spread more thinly. But, there was a considerable amount of opposition when the timespan shifted from three to four back in the 2000s.
Receiving tips from an 'educated' bettor
Horse racing is well known for the amount of bets placed and the potential windfall – indeed, one lucky bettor won over £182,000 in 2019 from just a £2 bet – but there is always that one person that cannot resist dishing out endless tips on horses to back.
Most of those tips tend to be absolute rubbish, but that doesn't stop him or her continuing to profess their horse racing knowledge. You've been warned.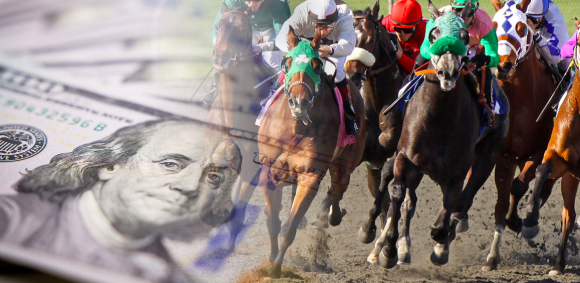 An endless supply of alcohol
If there's anything punters like more than placing a bet, it's drinking their favourite tipple whilst watching their bets either come in or flop.
Those either watching at the actual Festival or in homes and pubs around the country will almost certainly have an alcoholic beverage in their hand as viewers either drown their sorrows or celebrate a victory. And, God forbid if any of those supplies do actually run out.
Numbers trump all
The Gloucestershire economy is said to benefit by over £100 million thanks to the Festival, but those are not the only numbers that beggar belief. Cheltenham Spa train station will see over 134,000 people use it across the four days that the Festival is held.
Everyone knows that Festival-goers also love a bread roll as well tea and coffee, well, over 45,000 bread rolls will be eaten with tea and coffee breaching the 8,000-gallon mark. And, to ensure all these edibles make it out quickly and in a good state, there will be more than 350 chefs on site.
Express your excitement for next year's Festival
Even before this year's Cheltenham Festival has ended, comments about how much you are looking forward to the 2021 Festival will be made. Everyone's guilty, but ensure the present is not being overlooked by thoughts of the future. Enjoy this year's event as it should be enjoyed: in the moment.