By John Atkinson
The Mayor of San Javier, José Miguel Luengo, presented the Trophy of the XX edition of the Inter Universities Regatta to the San Antonio Catholic University, UCAM, which led all the categories of the regatta in the Barnuevo beach of Santiago de la Ribera on June 22 – the third time they had won the event.
The University of Murcia, UMU finished second, followedby the Polytechnic University of Cartagena, UPCT and the General Air Academy, AGA.
The 20th Anniversary of the Regatta saw the flag raising celebration by the students of the four universities, along with the local, regional and national flags being raised.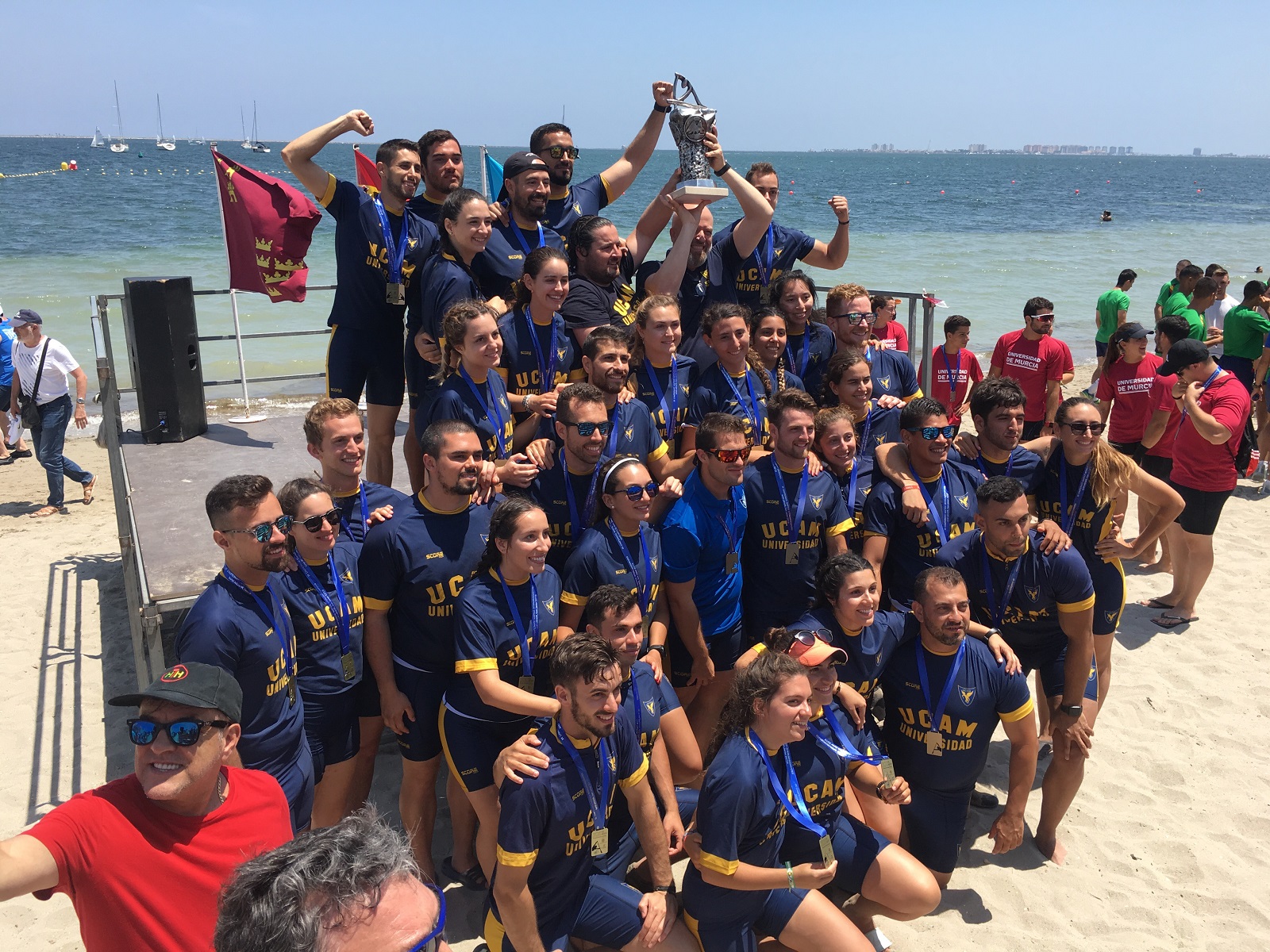 San Javier Mayor José Miguel Luengo presented a replica trophy to the Nautical Station, Civil Protection of San Javier and the four universities for their active participation during the last 20 years in the race – launched to promote the water sports in the Mar Menor – and unite all the university centres of the Region.