Mayor demands Territorial Directorate take responsibility
Orihuela mayor Emilio Bascuñana took the unusual step of issuing a press release on Tuesday in which he said that the Territorial Directorate has now opened a formal investigation into the circumstances surrounding claims that he was paid over 55,000 euro per year by the Department of Health, despite not carrying out any work.
He adds that he will visit the Directorate on Monday where he will demand that they take responsibility for the false accusations about his previous job. However he is still unhappy that it has taken over 2 weeks and the threat of legal action for them to respond.
The mayor went on to say "There are many, many people working under the same conditions that I was. If then there was no complaint then, why now, 11 years later? It is absurd, unjustified and blatant strategy of attrition against me. Professionally I had no need to perform that job and if I consented to it, it was in the interest of the administration at their request."
Torrevieja indoor pool continues to leak
The Torrevieja indoor swimming pool has been the jewel in the crown of the municipal sports centre since it was first opened 17 years ago. With its Olympic dimensions, stands, a complex (and expensive) air conditioning system and the subject of a major investment, it is the envy of every municipality in the Vega Baja.
However it continues to hide a dark secret, with the corridors and passages beneath the pool awash with water every time the pool is emptied and refilled.
Diario Informacion reports that it has images and a video showing one of the two underground corridors, into which hundreds of litres of water has escaped since the pool was refilled just a few weeks ago. It is not a simple leak and, to date, it remains a mystery that the maintenance staff are unable to resolve.
Torrevieja lifeguards attend over 3,000 incidents
The councillor for beaches, Javier Manzanares, has said that lifeguards in Torrevieja attended a total of 3,173 incidents during the summer season.
There were 196 in June, most for jellyfish stings, cuts or wounds, four resuscitations and nine sea rescues.
In the month of July the number of incidents increased to 1,044 with 10 people requiring resuscitation and 25 assistance at sea.
In August, 1,627 people were assisted including 16 resuscitations and 54 rescues at sea. The figure reduced in September, 8 people were revived and 17 bathers had to be pulled from the sea.
In addition to the incidents above, "social assistance", referring to lost children and searches for older people, was required 8 times in June, 33 time in July, all of which were searches for older people, while in August there were 32 cases of which five were lost children.
Manzanares said that this year's data "remains positive", congratulating the work of the rescuers and all of the lifeguard and rescue staff.
Top Twenty Hospitals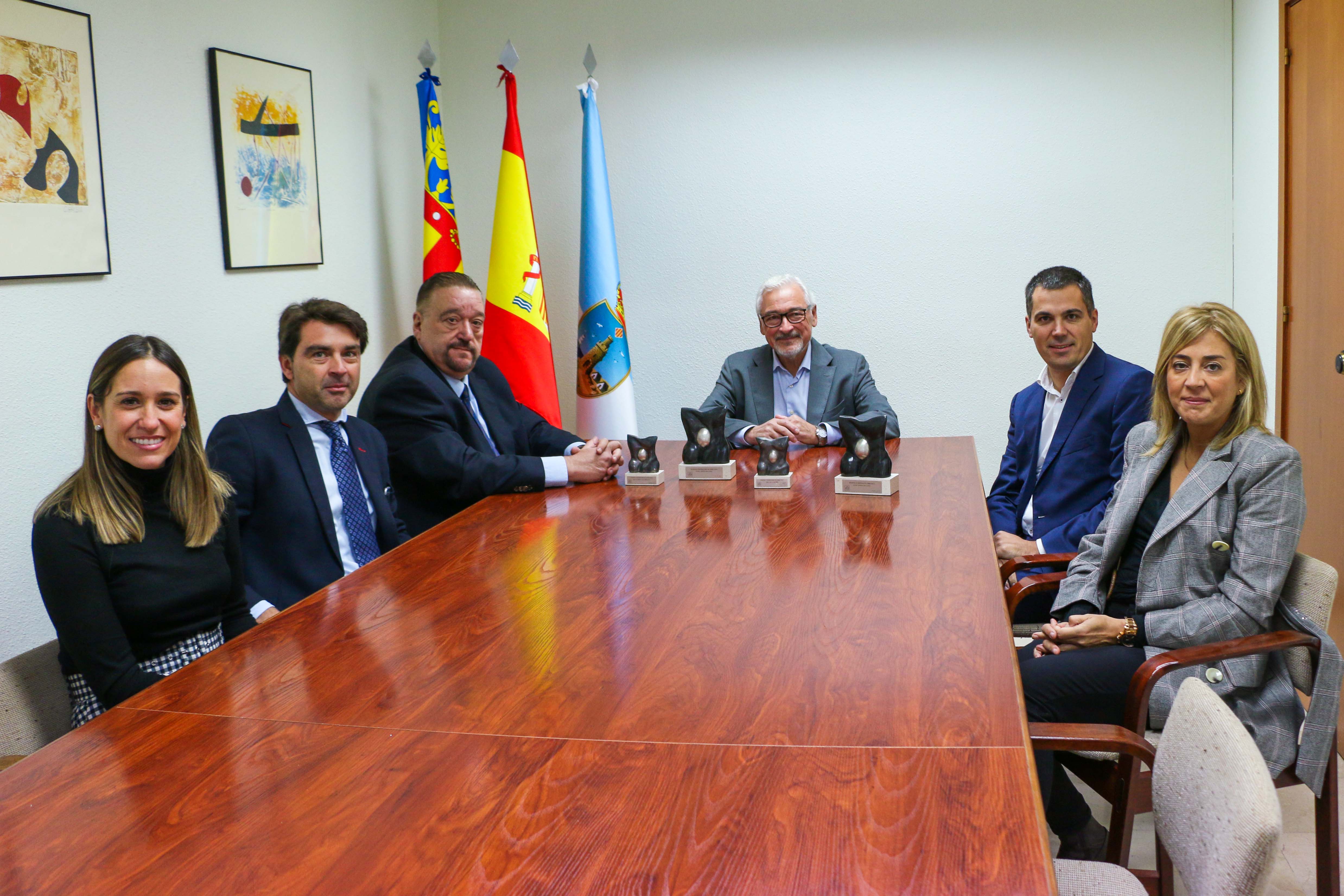 The mayor of Torrevieja has met with the Chief Executives of the University Hospital of Torrevieja and the QuirónSalud Hospital, both of which have been placed in the list of the Top Hospitals by Global Hospital Management, a ranking that measures the quality of public and private hospitals throughout Spain each year
Snr Dolón congratulated José Antonio Velasco and Francisco Fiestras, saying "These awards reflect the excellent health care available to the residents of Torrevieja."
The awards were made in the Large Public Hospitals and Private Hospitals category, respectively.
The University Hospital of Torrevieja has been further distinguished, in two other areas, those of kidney and urinary tract, and the area of women.
Guardamar day of integration
Guardamar del Segura held a day last week to show the diversity of cultures that coexist in the municipality with a tasting of food from around the world, a concert performed by a group from Madagascar and a number of workshops for children
The day was a great success and demonstrated that, despite having many differences, the townsfolk also have many things in common that help to unite them as people. The day began with a chocolate and Monas, a traditional cake, before the children's workshops and various games got underway.
There was a concert of African rhythms by "Kilema" which had everyone dancing in the Plaza del Ayuntamiento as well as the tasting of a variety of traditional foods from countries such as Macedonia, Colombia, Venezuela, Sweden, Morocco and Spain, all prepared by residents of Guardamar.
The mayor of Guardamar del Segura, José Luis Sáez, said that what these multicultural days aim to bring people from other countries, to feel integrated and see that Guardamar is an open town".
There was a workshop with the rapper "El Chojin" and more than 360 people gathered together in a solidarity march against cancer.