The Mayor of Pilar de la Horadada, Ignacio Ramos, closed the third edition of the Vega Baja Tourism fair on Sunday evening. He was accompanied by his councillor for tourism, Pilar Samper and mayors from neighbouring municipalities.
Ramos said that "we have to work for the region, for tourism and for employment, and with these fairs we are able to exhibit and share experiences, to promote the Vega Baja and to publicise our traditions, festivals, nature, the coast and everything that makes this part of Spain unique. For this I thank the municipalities of Almoradí, Benejúzar, Callosa de Segura, Catral, Cox, Dolores, Guardamar del Segura, Los Montesinos, Rojales and Torrevieja who have all been very much involved ".
Councillor Samper said that she too was very happy with the result of the fair and the positive evaluation that has been received by all the participants and members of the public.
She said that a large number of the visitors were international residents who had been especially interested in what they had seen.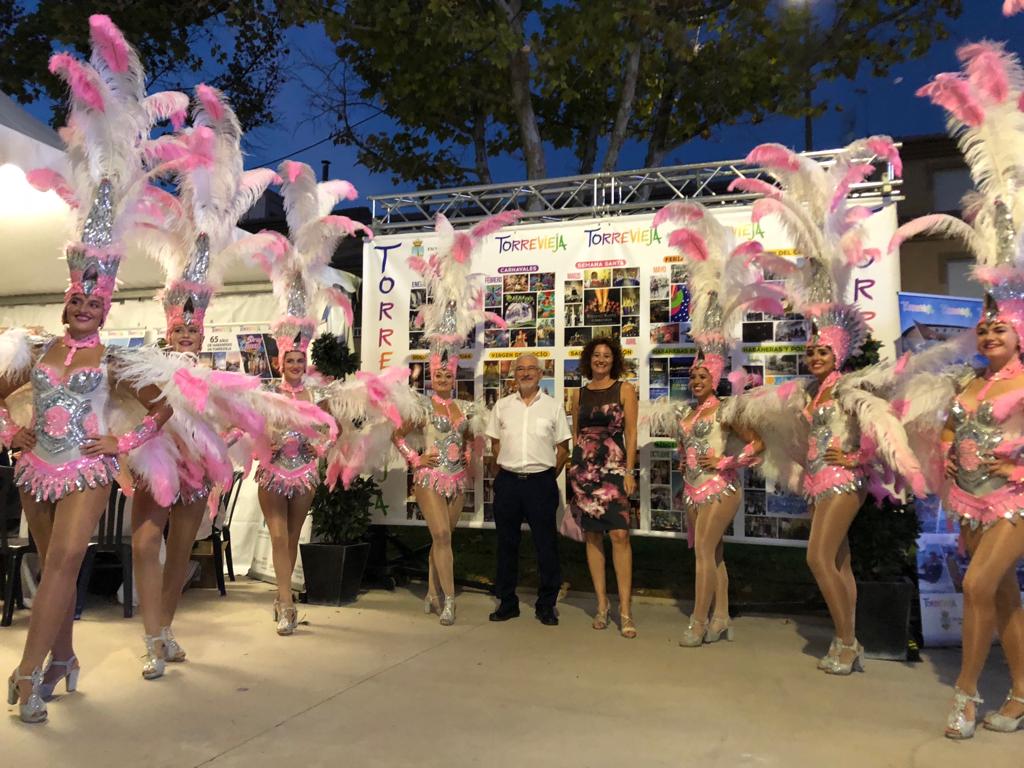 For the first time, a floral offering was made to the patron saint of Pilar de la Horadada, Our Lady the Blessed Virgin of Pilar. There were also many queens and ladies of the courts of honour at the event dressed in regional costumes.
There were extensive programs on each of the 3 days of the fair, an exhibition of lace from Pilar, a painting and a ceramic workshops for youngsters at the Rojales stand.
The day of yesterday continued with an extensive program designed by the different participating towns, so it was possible to enjoy in the stand of Pilar de la Horadada an exhibition of lace to bolillo, from Torrevieja there was the performance of the chirigota 'The Sangochaos' who were especially well received.
Pilar de la Horadada also took advantage of the fair to promote the beginning of the 'Hibernis Mare-Winter Beach' program with a master class of xtromba, a new fitness dance and an activity for children, 'Hibernis Infantil' where they will have fun as they learn new skills
The gastronomy area brought together many visitors to enjoy Dolores melon, sweets from Los Montesinos, sausages from Benejuzar, Consomé de Dolores, Cox fruits and much more.
The councillor declared the fair a great success saying that many people who attended, went away with a far better understanding of exactly what was available to tourists visiting the Vega Baja.