Rafa Benitez will be bringing his Newcastle Utd team to Pinatar Arena on Sunday as they enjoy a four day break in the area during the Premier League break.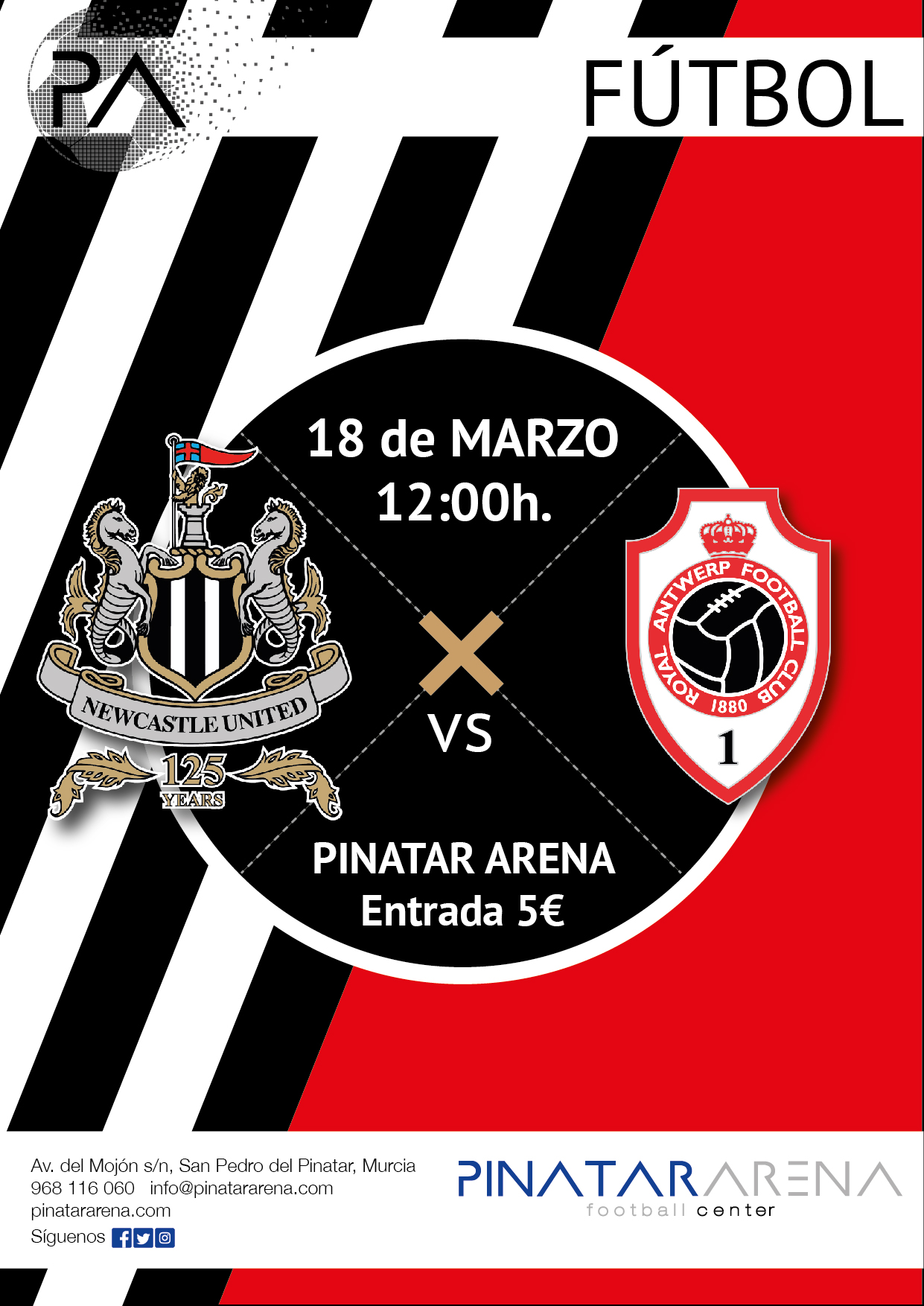 The Magpies will arrive at San Javier on Thursday prior to enjoying several training sessions and a friendly match against Belgian side Antwerp on Sunday.
The game will kick off at 12 noon at the 3,000 capacity Pinatar Arena and there will be an admission charge of 5 euro.
This will be the 100th game staged at the main arena during 2018.