The Frailes Players' big night had arrived, Cinderella came to the stage (Oh no she didn't. Oh yes she did) and the spotlight shone on this first endeavour by a group of people showcasing their talent in the best traditions of a spectacular pantomime.
Playing to a sell-out audience over two nights, the theatre in Hondón de los Frailes rang with the traditional chorus of cheers for the goodies, boos for the baddies and the ever popular 'He's behind you', Oh no I didn't' and 'Oh yes you did' in a brilliant show of audience participation.
Who knew that so much hidden talent was to be found, the scenery, costumes, make-up, sound, lighting plus importantly, the music, were of a very high standard and it was apparent that everyone involved were thoroughly enjoying themselves.
In praise of the acting talent on show, let us not forget the backroom ladies and gents who worked such miracles. We laughed at the 'Shifty Shifters' who broke the mould by sometimes working their magic in full view of the audience. Buttons, played by Janni Menday, had a wonderful young sidekick, Bows played by Scottie. This young lad has a great future in acting!
Fully supported by a wonderful cast of Fairies, Woodland Creatures and Stars, all young children from the local school were the stars of the night who must share their platform with all the other members of the cast.
Denise Watson as Cinderella charmed her audience as well as her Prince Charming played by Kim Vance.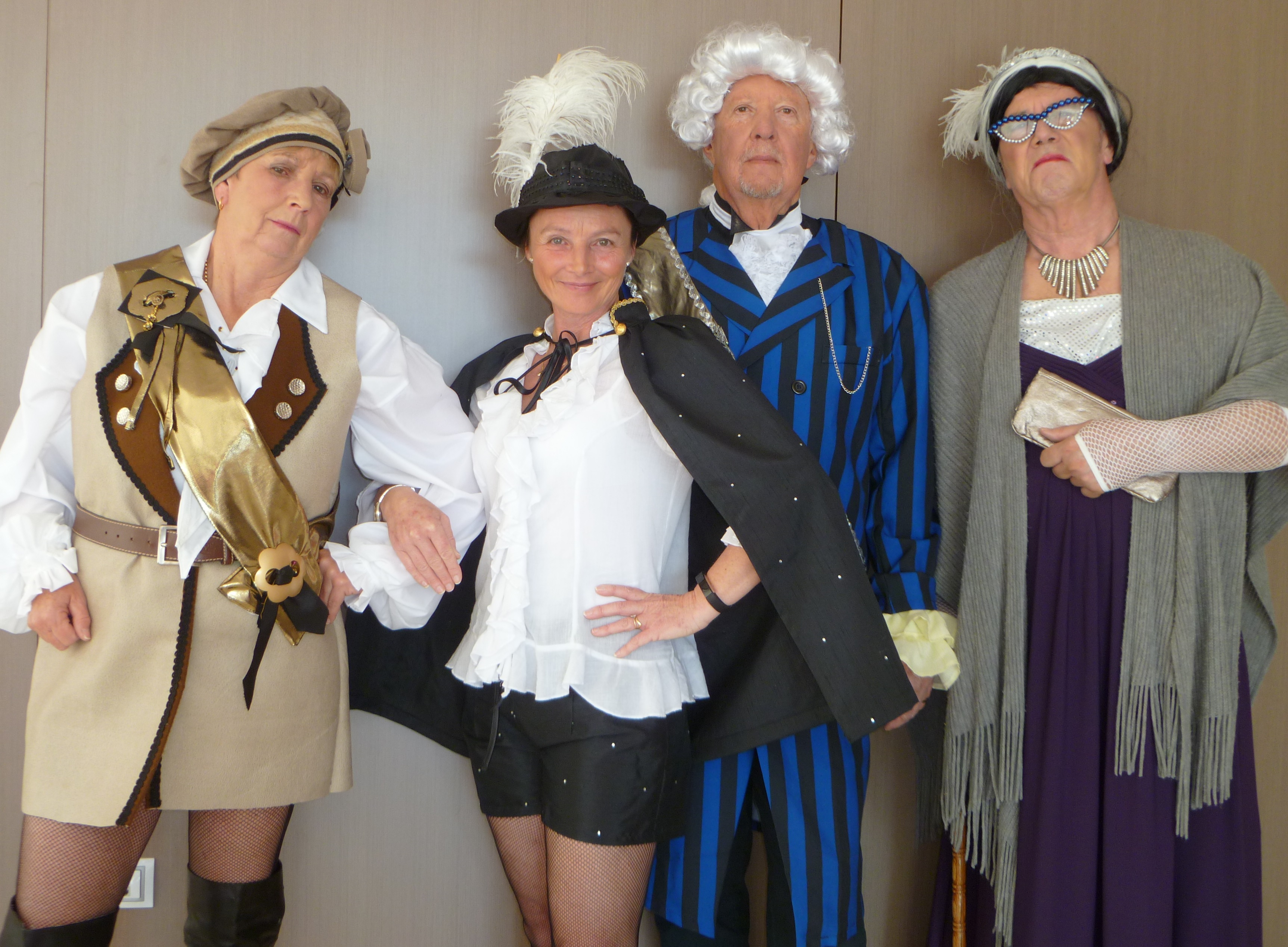 The Prince was ably assisted by his valet, Dandini, played by Barbara Colclough and to round up the Palace crew was the Herald played by George Rushton.
Now for the baddies, one had to feel sorry for Baron Hardup (Paul Menday), his was a tough row to hoe, short of cash and with a terrible taste in women, he married the proverbial Stepmother, (Tim Kay) who decided that her Really Ugly Daughters, Benidormia (Jim Gallamore and Magaloofia (Len Simm) were going to rule the roost in future and the only place for poor Cinderella was as a down-trodden slavey.
True to the best Panto tradition, in steps the Fairy Godmother, (Carol Rowland) to save the day and with the help of her Fairies, gets Cinders to the ball after a miraculous change of dress and the transformation of a giant pumpkin and mice into a coach and horses. The story then followed through, the slipper was lost, found, tried on the Ugly Sisters (boy were they ugly!) and at last, Cinderella emerges triumphant to marry her Prince.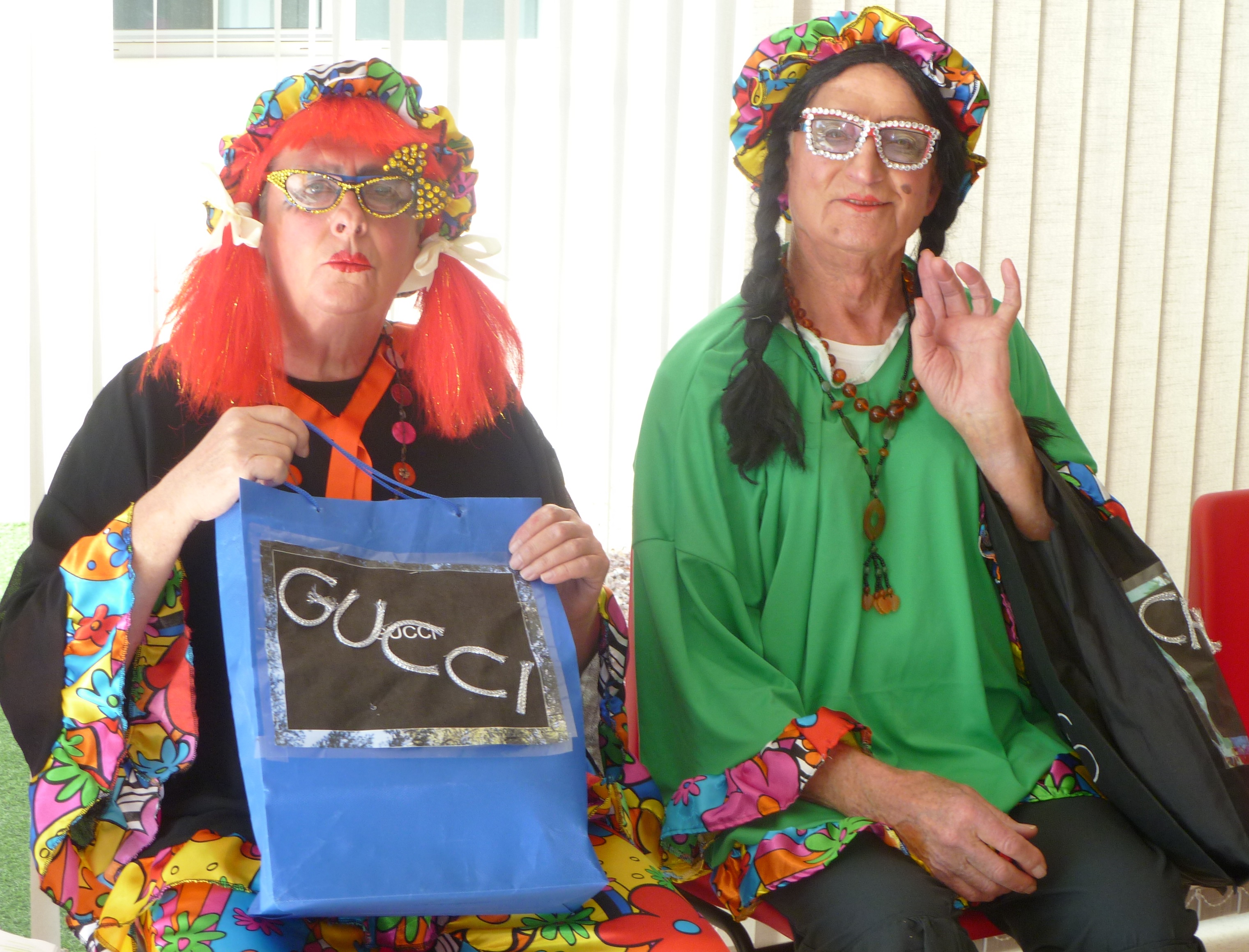 A wonderful evening all round with grateful thanks to the Director, Martyn Rissen, the Producer, Carol Rowland and all the wonderful cast, both front of stage and those behind the scenes.
But of course none of this would have been possible without the wonderful cooperation of the Hondon de los Frailes Ayuntamiento and our friend, Victor.